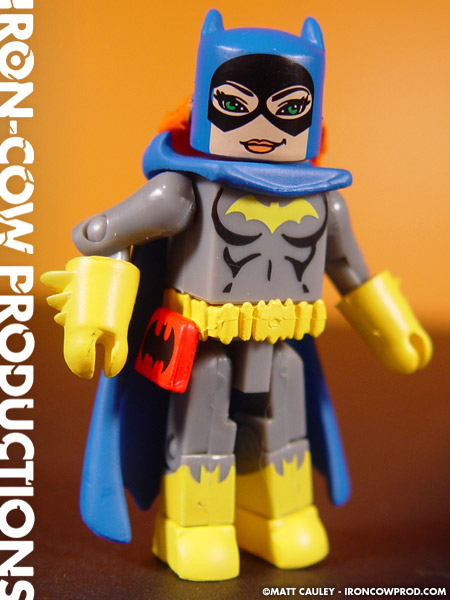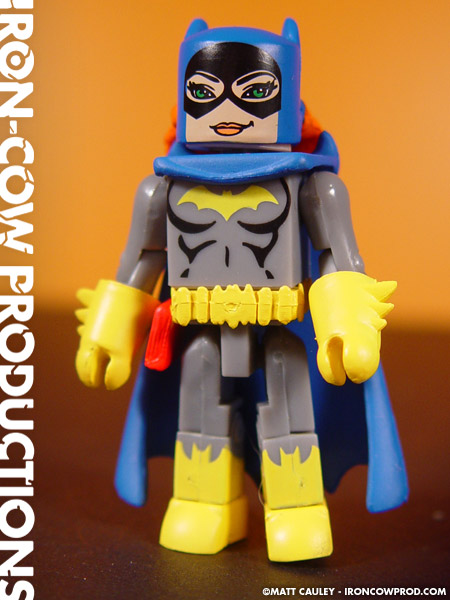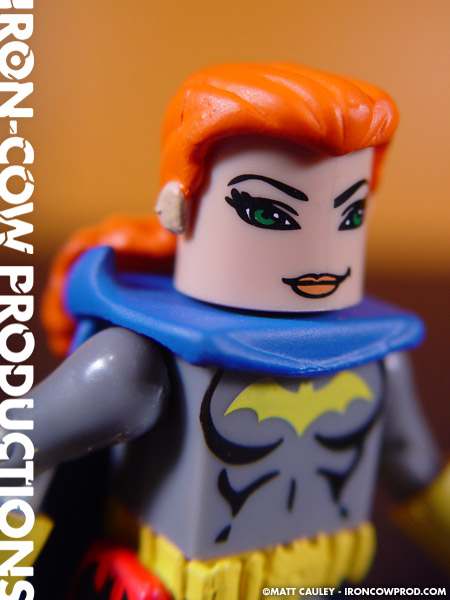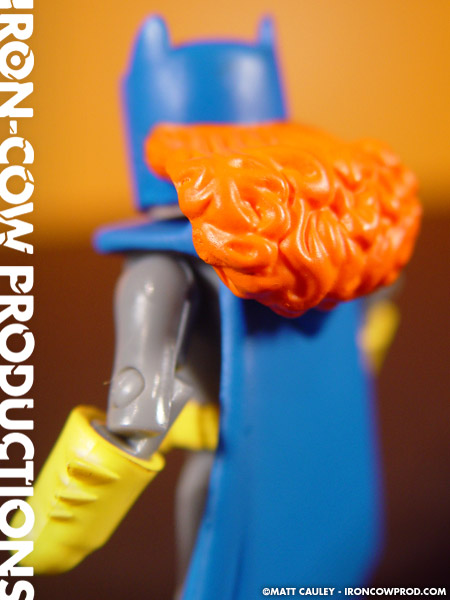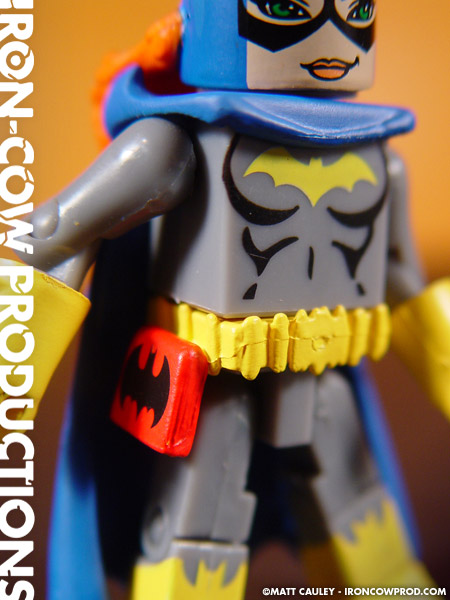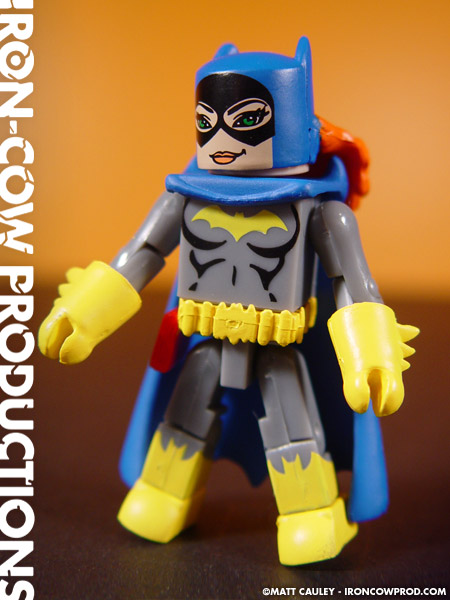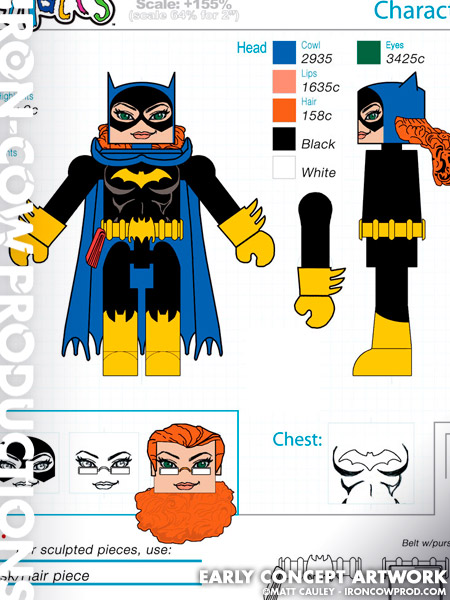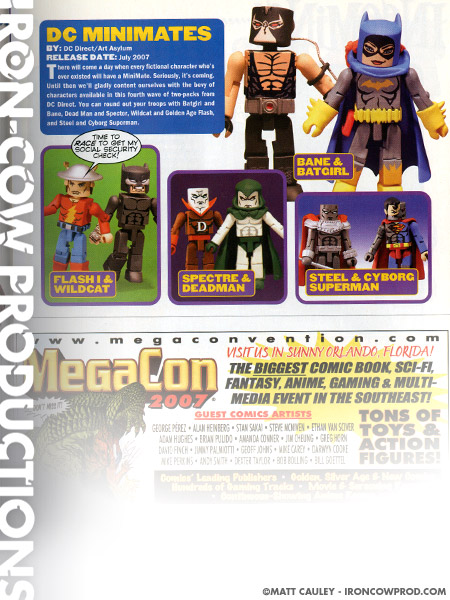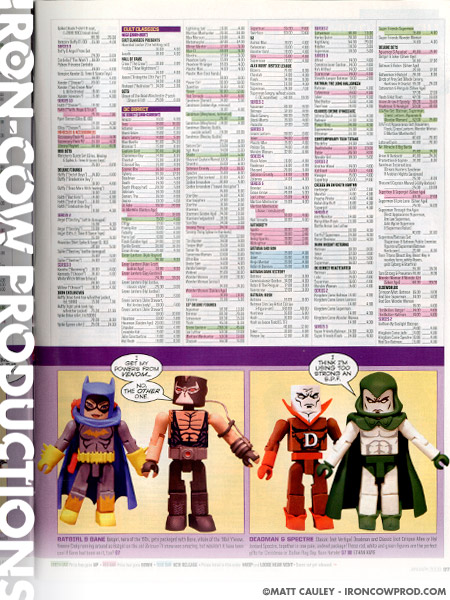 Over the course of 2005-2008, I assisted Art Asylum, designing production control art for various projects, most notably their Minimates line. This involved turnaround views for every part of the figure that was to be included in the final product, along with any surface artwork that needed to be applied.
Batgirl was fun to work on. I had initially designed her to be in her 'First Appearance' outfit, featuring the black, yellow, and blue costume which explains the shape of her boots. We presented both color variants to DC Direct as alternative options or possible chase figures. In the end, they opted to proceed only with the grey outfit. The face is modified from a previous creation of Art Asylum designer Uriel. I had added some glasses to the unmasked version, but I forget why they were ultimately removed. Still, the hair, mask, and belt were good design challenges.
Though I still feel she would have looked more visually striking with the black body suit, I can't complain. I'm really happy with how this piece turned out.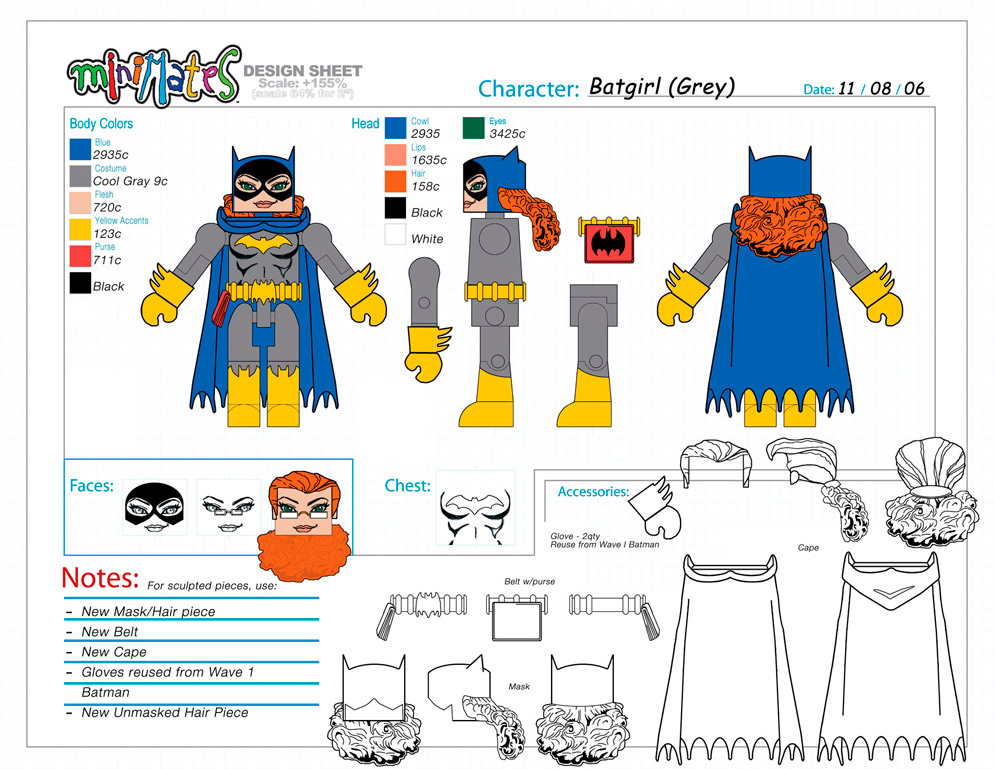 While the photos shown here on the site represent the finished figure, it should be noted that I contributed the control art only. As with all of the Minimate projects, there were many talented people involved: production managers, sculptors, other designers… This figure was very much a team effort, and the finished product reflects the contributions of many individuals.
Released 7/05/2007
Featured in TOYFARE MAGAZINE, Issue #114, February 2007 and TOYFARE MAGAZINE, Issue #125, January 2008.