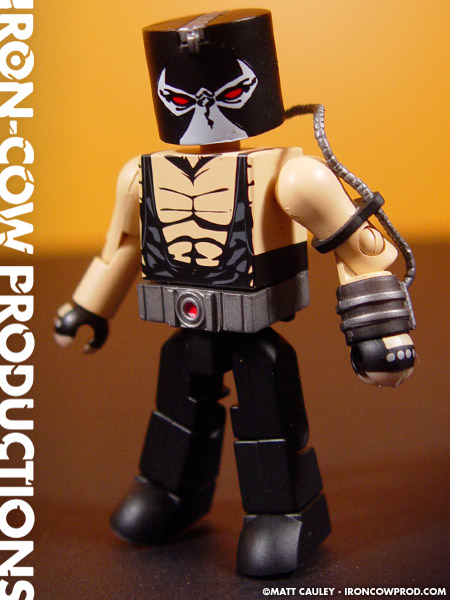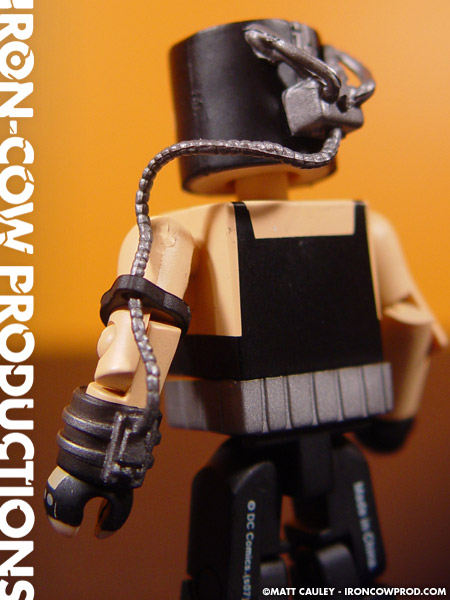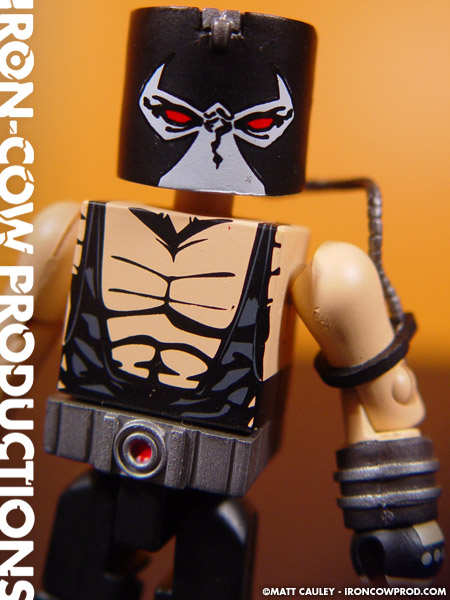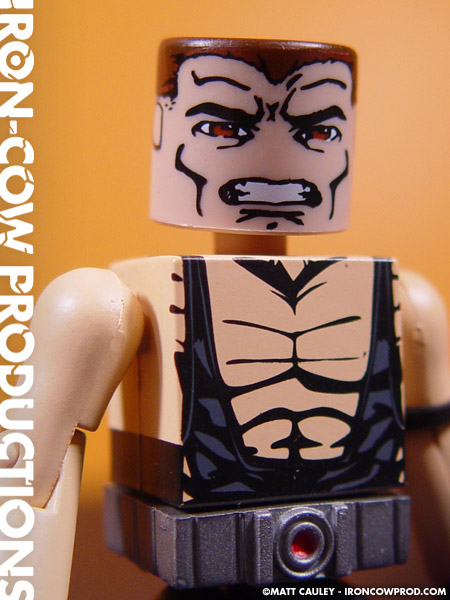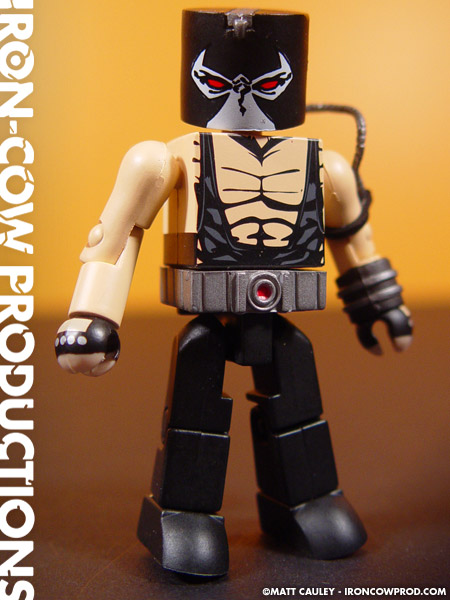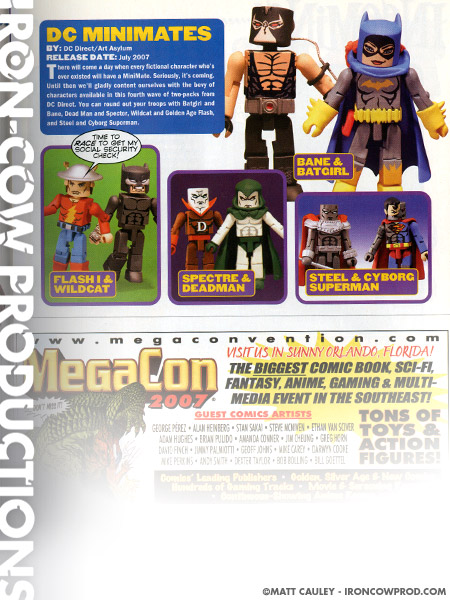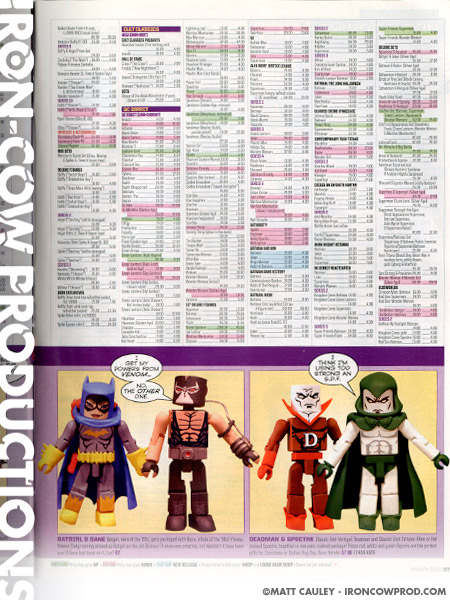 Over the course of 2005-2008, I assisted Art Asylum, designing production control art for various projects, most notably their Minimates line. This involved turnaround views for every part of the figure that was to be included in the final product, along with any surface artwork that needed to be applied.
Bane was a particularly fun project to work on. Wave IV of the DC Minimates was the first wave I handled the control art exclusively (though some elements were adapted from already established in-house Art Asylum designs). I'll admit, I was never much of a Bane fan until I read Batman #571. The cover art was so striking, and I loved the smaller eyes the artist gave him. For some reason, the oversized red diamond eyes Bane usually has always felt wrong to me.
Anyway, I loved the cover art, and I wanted to incorporate that look into this design. We had also developed a sculpted muscle chest for the figure, but it had to be dropped to cut down on costs. That's too bad… it would have added SO much to the finished piece. On a side note, I am disappointed that Bane's bootlaces never made it onto the finished piece. You can see them in the promo photos that were released, but I guess those were also dropped as a cost cutting measure. That little detail was a personal favorite of mine.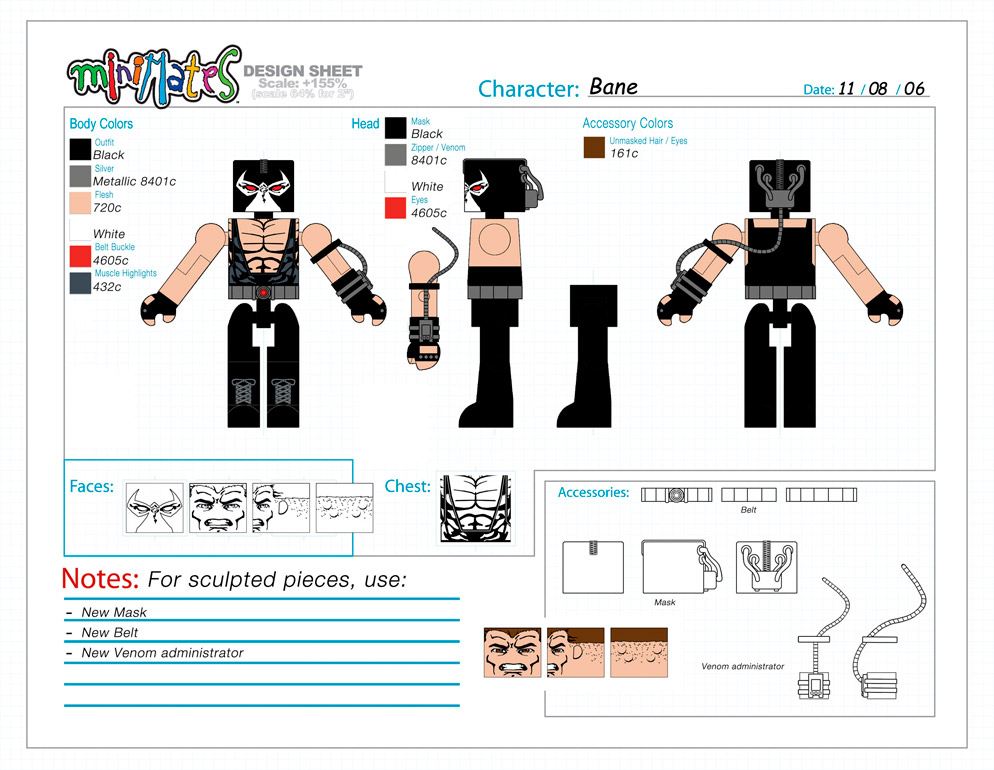 While the photos shown here on the site represent the finished figure, it should be noted that I contributed the control art only. As with all of the Minimate projects, there were many talented people involved: production managers, sculptors, other designers… This figure was very much a team effort, and the finished product reflects the contributions of many individuals.
Released 7/05/2007
Featured in TOYFARE MAGAZINE, Issue #114, February 2007 and TOYFARE MAGAZINE, Issue #125, January 2008.