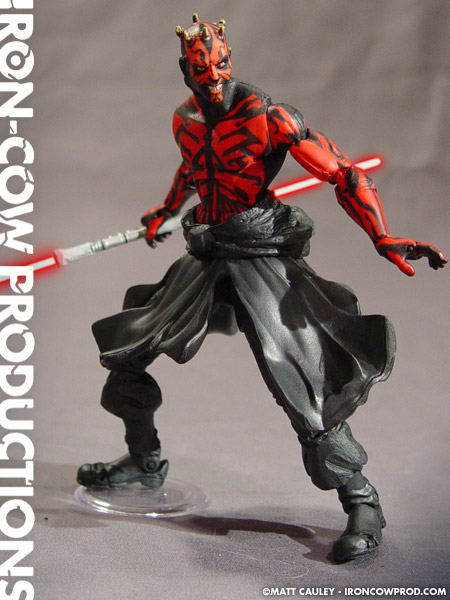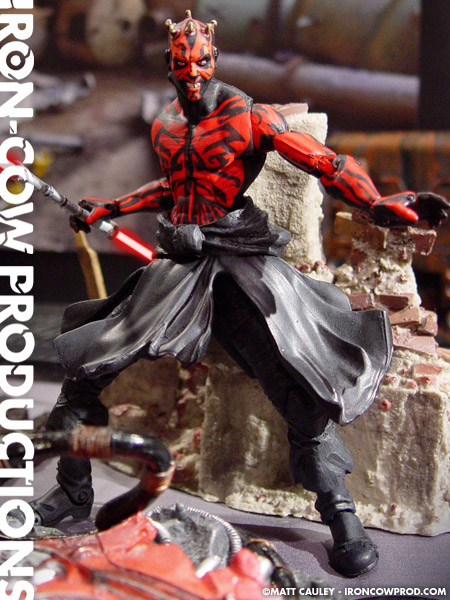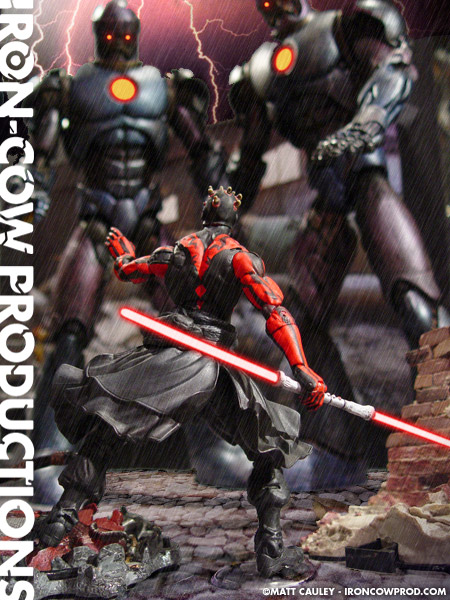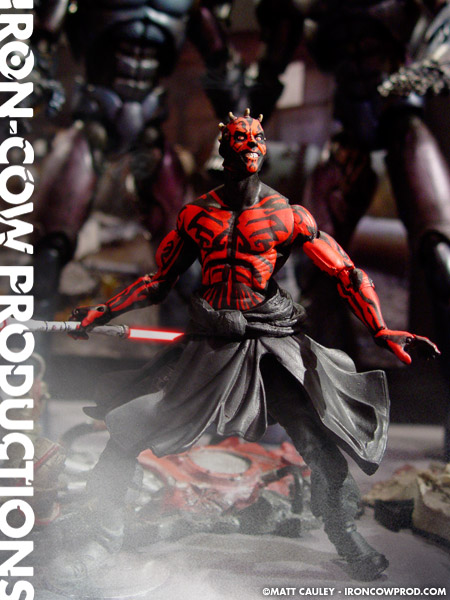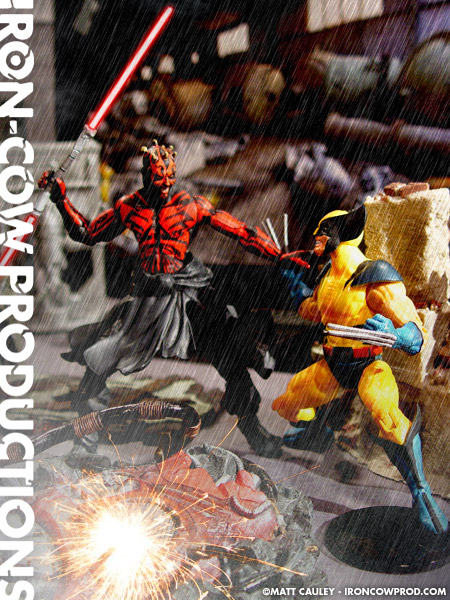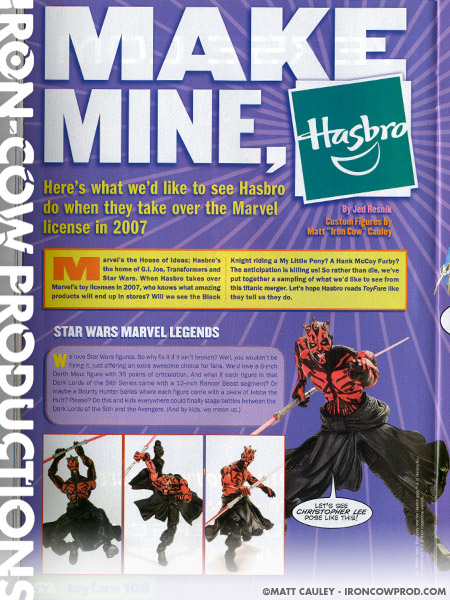 Darth Maul was a weapon forged by the hateful energies of the dark side to ensure the victory of the Sith over the Jedi order. A creature of pure evil, Maul had no personality beyond his ultimate devotion to his master, Darth Sidious. His goal was singular — to exact vengeance upon the Jedi for the decimation of the Sith ranks.

– from the Official Star Wars Databank.
For my next contribution to ToyFare Magazine, I was asked to create a highly articulated, Marvel Legends-styled DARTH MAUL action figure. This was to be featured in their "Make Mine, Hasbro" article, an article on what ToyFare would like to see Hasbro create when they take over the Marvel license in 2007. To push the custom a bit further, the ToyFare crew asked that Darth Maul be shirtless, showing off his elaborate tattoos for a more dramatic impact.
To create the Darth Maul custom, I begin by slicing apart a Marvel Legends Bullseye and Ghost Rider. I attached these at the waist with new joints for articulation, and then reworked the surface with Magic Sculpt. Bulleye's forearms were replaced with those from a Marvel Legends Angel figure. The head and skirt were adapted from a Star Wars Epic Force Darth Maul. Although the ToyFare crew wanted as much articulation as possible, I decided to glue the pectoral joints in place and eliminate the seam by using Magic Sculpt. I felt the figure would benefit from uninterrupted tattoo lines and that the overall articulation would not be greatly affected. The tattoos were created by hand using a mixture of ink and paints.
I am definitely pleased with how the Darth Maul custom turned out. I had had a 6″ version in the works for ages, but had never gotten around to doing anything with the parts. Luckily, the ToyFare project came along and gave me the motivation I needed to see the project through to completion. That, and a nice paycheck always helps.
Created Spring 2006
Featured in TOYFARE MAGAZINE, Issue #108, August 2006