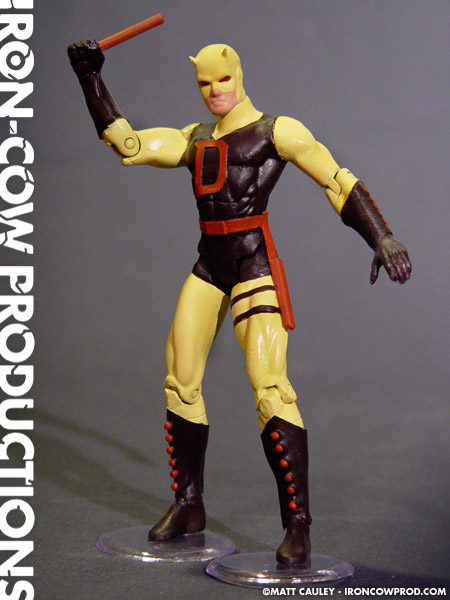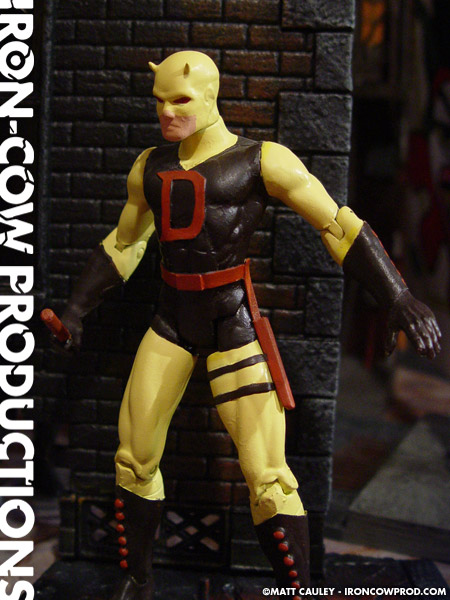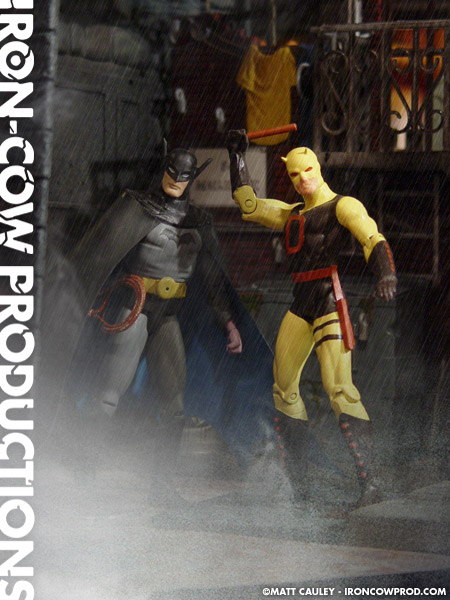 In my fit of retro mighty Marvel custom making, I felt my collection could use a little more Daredevil in it. Since I had already customized a very Angsty Daredevil (Red), I decided his original costume deserved its own treatment.
As with my Nightwing: Redux custom, Daredevil Yellow uses a Modern Age Hourman as a base figure. The chest was rebuilt using Kneadatite and Alumilite to smooth out the gap left by the hourglass on the original figure. Horns were added to his noggin with Kneadatite as well. Clear vinyl is used to form the gloves and boots.
All in all, Daredevil Yellow is a fairly straightforward custom. It's not overly muscular, and it adds a splash of color to on otherwise drab Marvel shelf.
Created Spring 2002