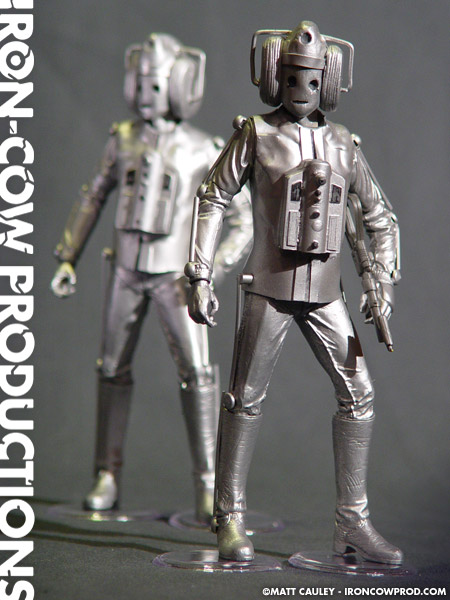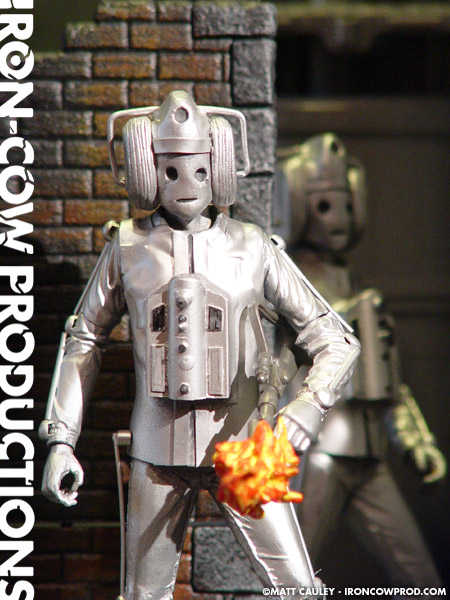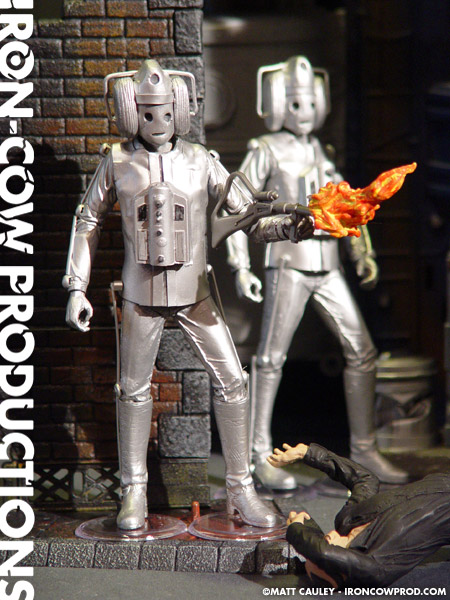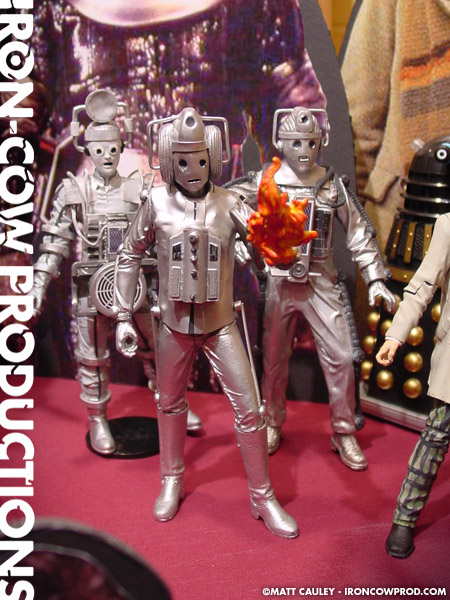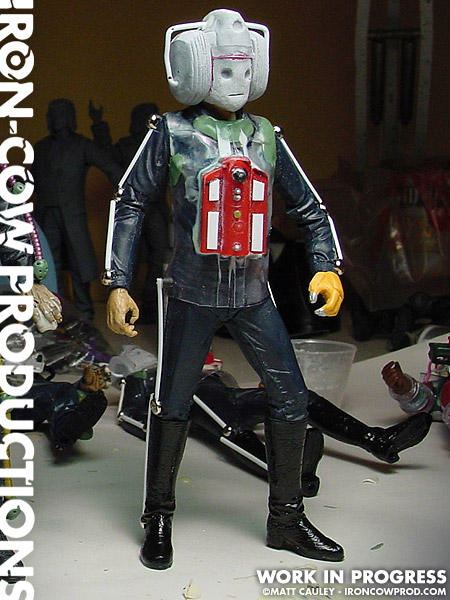 This was a last-second burst of inspiration, resulting in the creation of the Mark IV Cyberman. I found some McFarlane Terminator 2 T-1000 figures on clearance at K-B. I wasn't sure if they might be useful until I removed the figure from its package. And then it really didn't take much to modify it into the Cyberman Mark IV.
I began by Dremeling down all the bullet holes. I then created a bodysuit over the chest out of clear vinyl. The chest assembly was created from tons of spare parts I had lying about. The head is an original sculpt, and it still retains a bit of articulation. Not much, but a little.
Though it was a bit of a pain to get an accurate likeness, I'm pleased with the results. Good enough for now, right?
Created Spring 2002
Featured in CustomCon 6