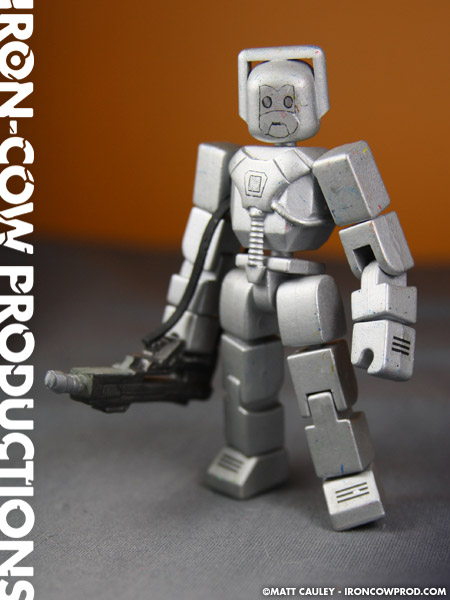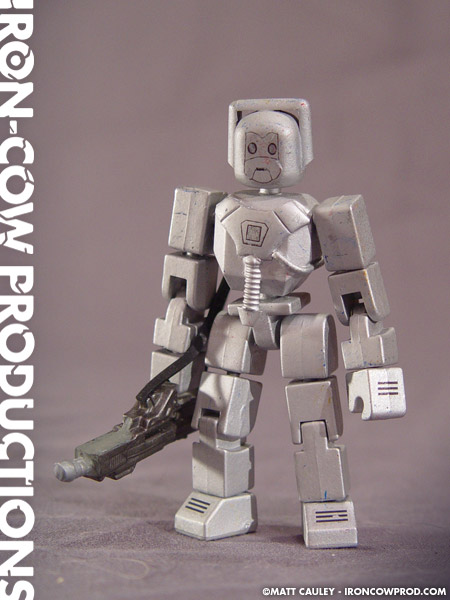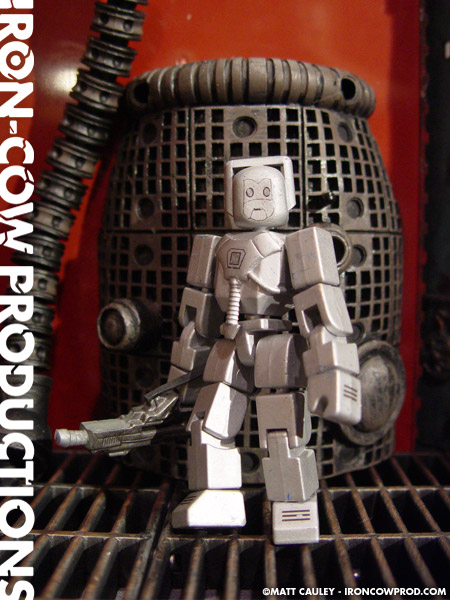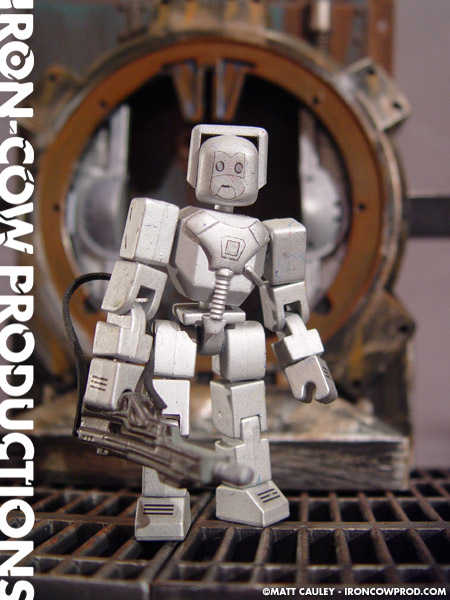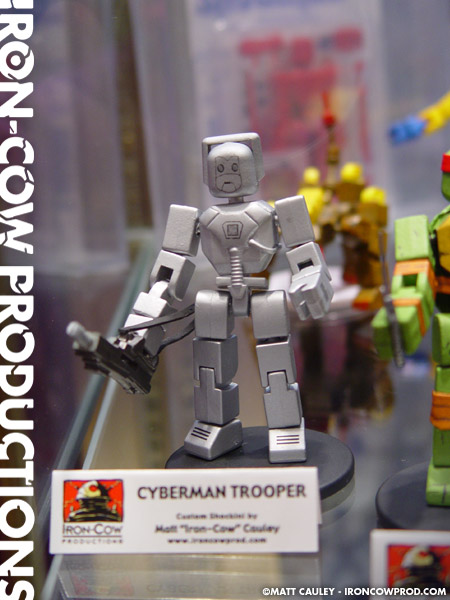 Way back in 2004 (I think), I was approached by Geoff Beckett of Shocker Toys to produce some custom designs using his Shockini toy action figure. I was definitely intrigued by the idea, and wanted to show off which characters might work best as Shockinis. Being a huge Doctor Who fan, I felt that the Cybermen would be the perfect addition to the Shockini line-up.
I began by creating the surface details using Magic Sculpt and styrene. The gun was cobbled together from various parts while the facial features (and other details) were created digitally and printed on Micromark Decal paper.
As with the other block figures, the Shockinis went on tour for a year before I had a chance to photograph them. They've definitely seen better days, but I'm happy I had a chance to work on the project. For certain characters, the blockiness of the Shockini design is perfect.
Created Summer 2004