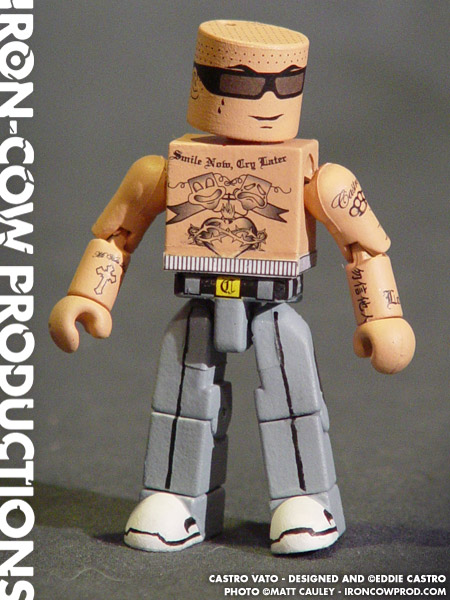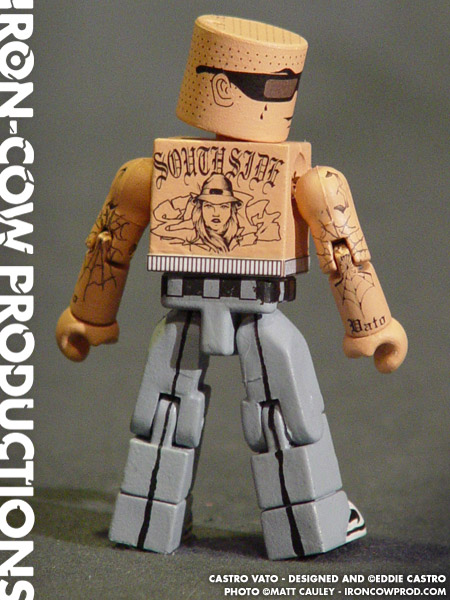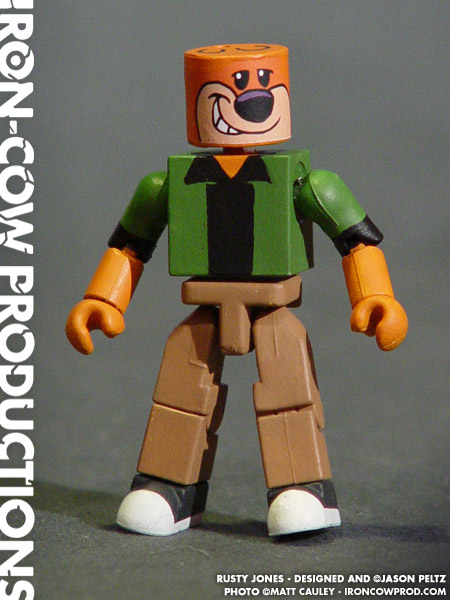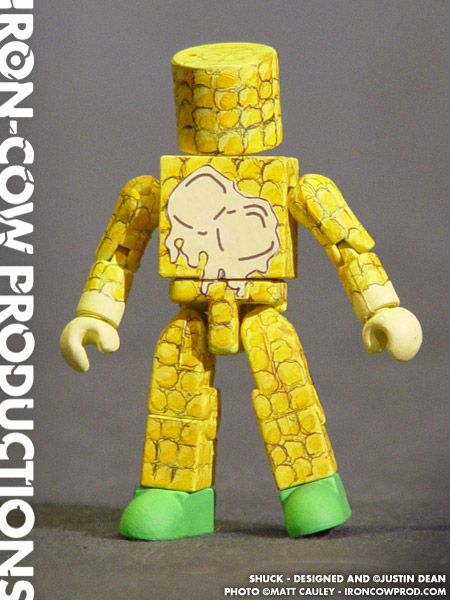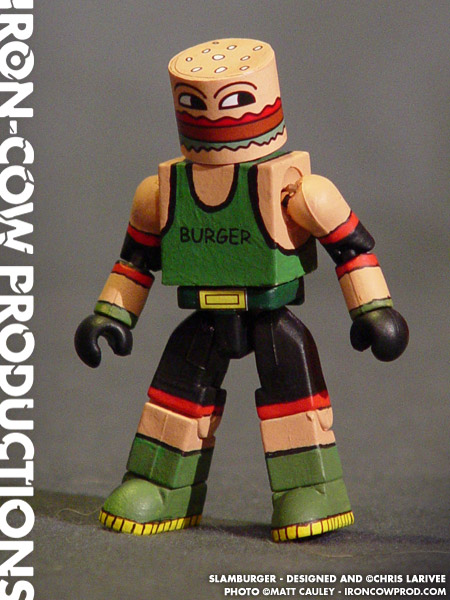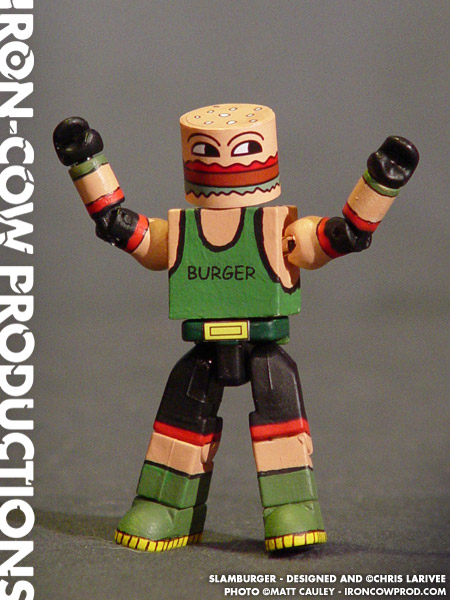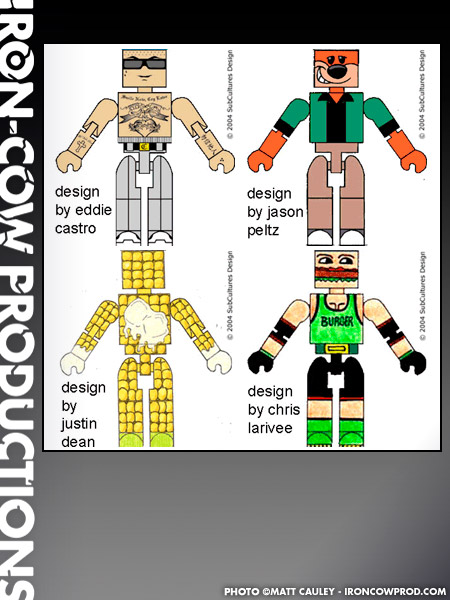 During the spring and summer of 2004, SubCultures Design teamed up with Art Asylum to offer the Create-A-Mate Design competition. This opened the doors for aspiring toy designers to create their own Minimate action figure. The public response to the competition was fantastic, and the winners will have their designs produced as actual figures in 2005.
I was asked to create prototypes of these designs:
Castro Vato designed by Eddie Castro
Rusty Jones designed by Jason Peltz
Shuck designed by Justin Dean
Slamburger designed by Chris Larivee
These Minimates were an interesting challenge. I was lucky to stumble across MicroMark's Clear Decal paper. Had it not been for that, I might have had to paint Castro Vato's tattoos by hand. Luckily, Eddie submitted his proposal as an Illustrator document, so it wasn't quite as bad as I feared. Shuck proved to be one of the more difficult designs to recreate. The concept are was so clean that it was a little difficult to match the precision of Justin's design.
Anyway, I had a blast working on these pieces. Hopefully soon we will know if any of them got selected to move on to production.
Created Summer 2004