Back in Summer 2010, I was approached by a former co-worker of mine, with whom I'd remained good friends.
Her daughter Cora had been given the assignment to write a paper on any artist, and after discussing a bunch of possible candidates to focus on, she eventually chose ME to be her subject. Neat!
I was only too happy to assist and was able to meet the family one summer day around lunchtime. We discussed all sorts of art-related topics before brainstorming the interview. I can't express how heart-warming the whole experience was, but I'll let Cora take it from here.
Be sure to scroll all the way to the bottom for an AMAZING interpretation of my Khadi painting, crafted by Cora herself. Simply wonderful!

Dear Matt,

Thank you for being the subject of my art project. Here is a list of the elements I need to discuss in my paper:

In "Khadi" and "Lulu" how did you use
Lines
Shapes
Color
Texture
Overlapping

Composition
Perspective
Value
Shading
Patterns

I don't have to include all of these for each piece. But if you could let me know which ones you used, how and why that would be great.

Can you also tell me a little bit about your career and artistic style.

Thank you again. I'll see you tomorrow when my mom brings me to the city.

From,

Cora W



And here is presented the report…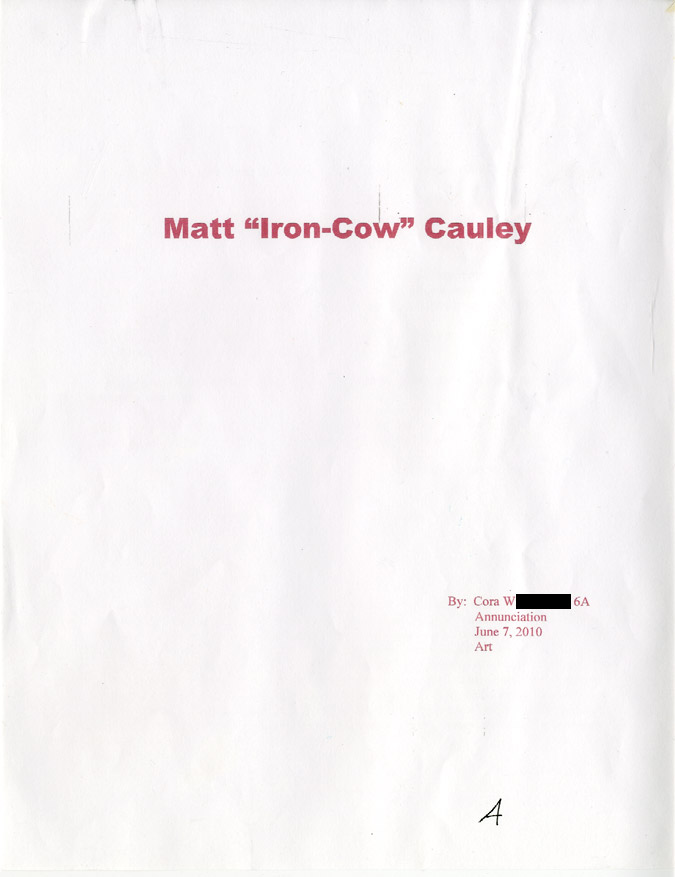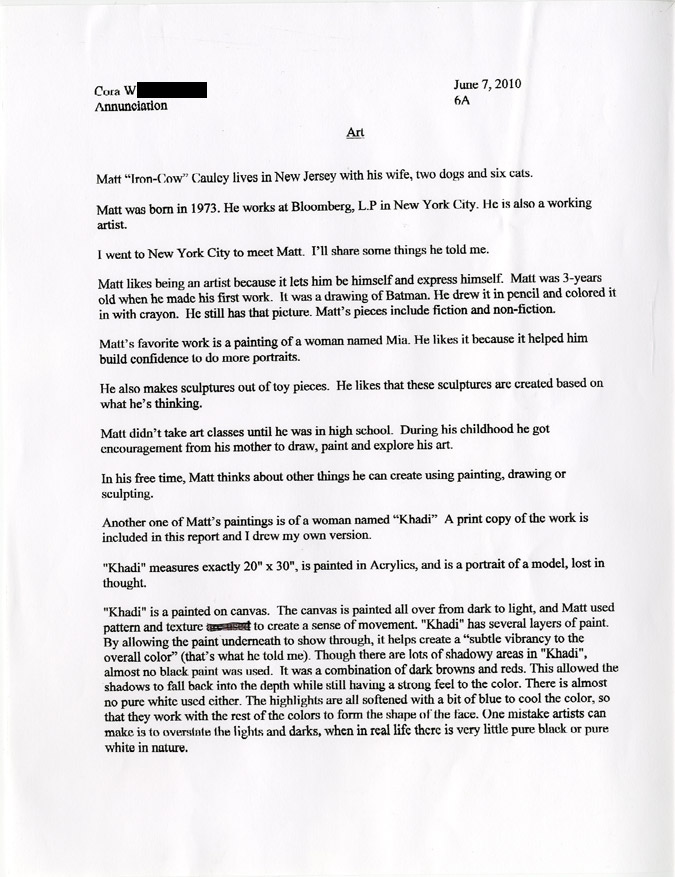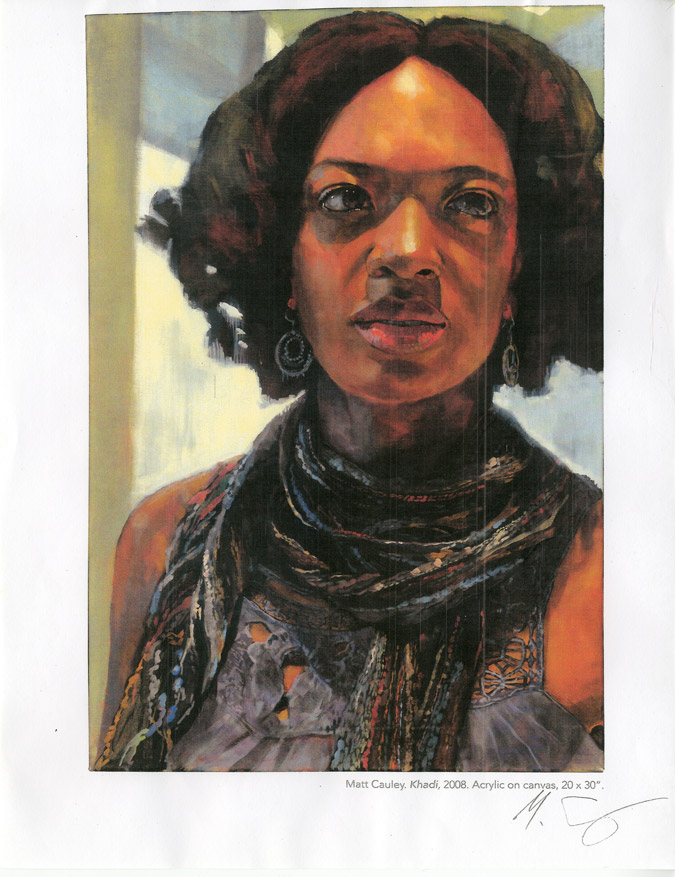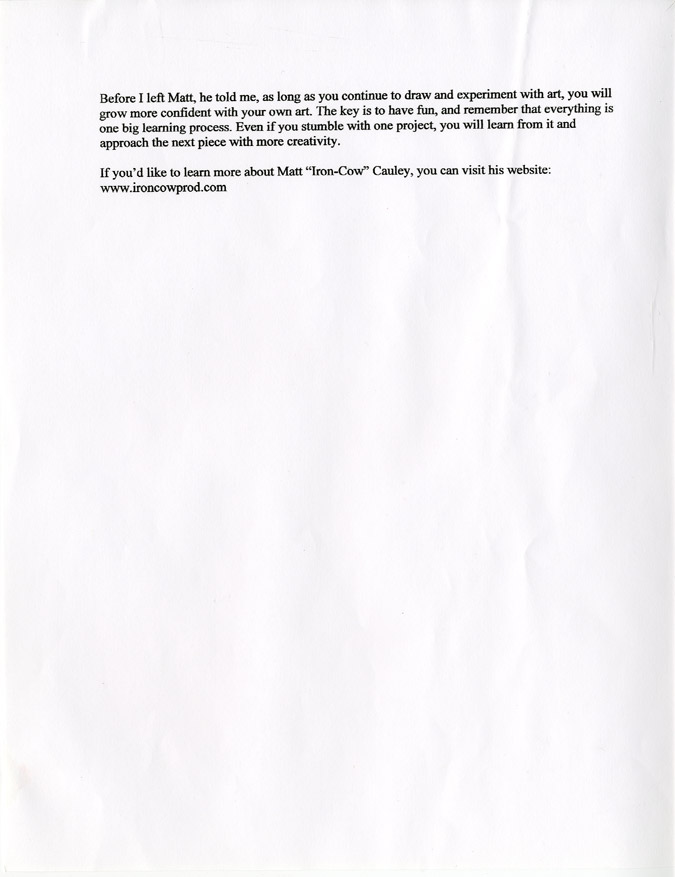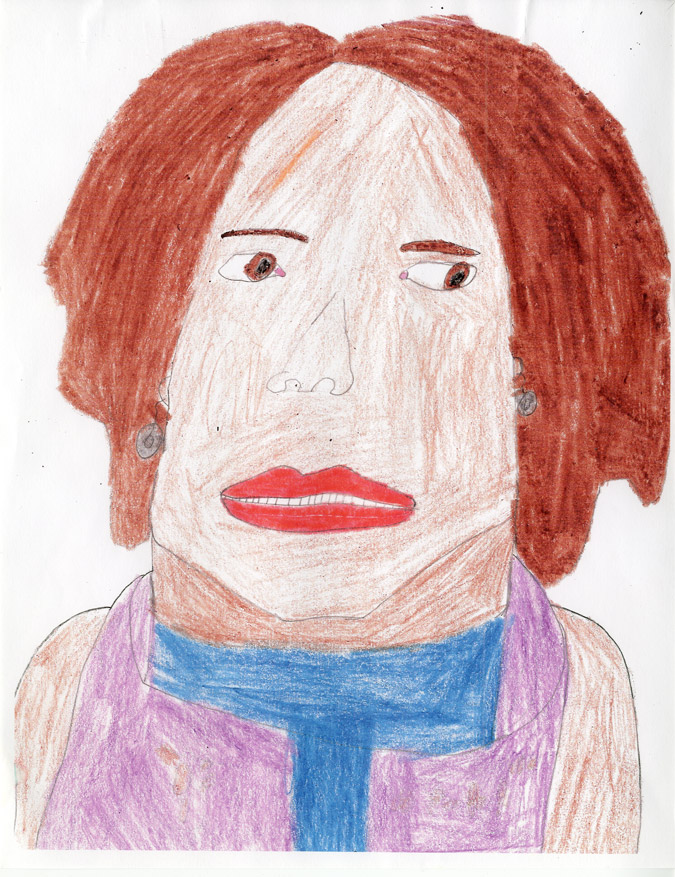 Thanks again, Cora! The report turned out GREAT!