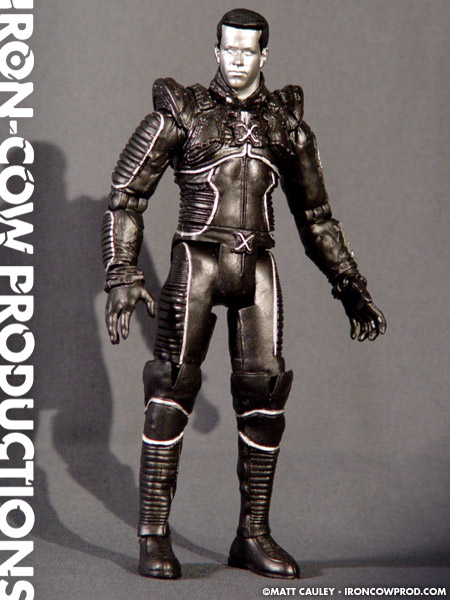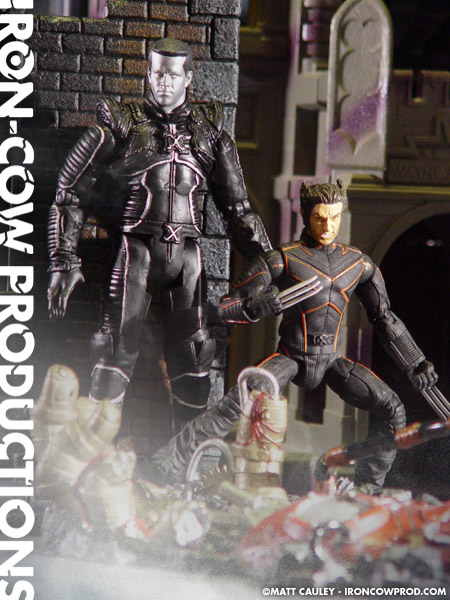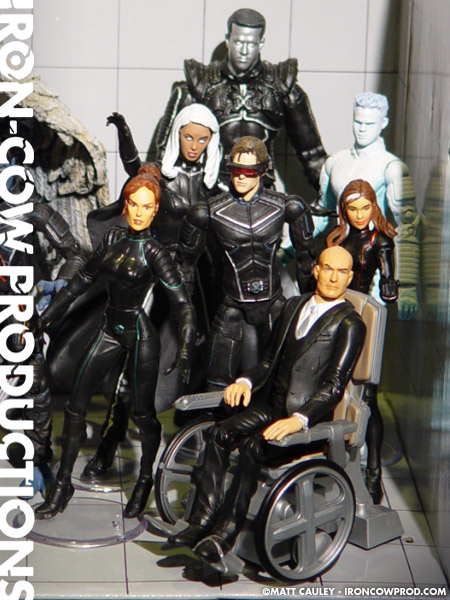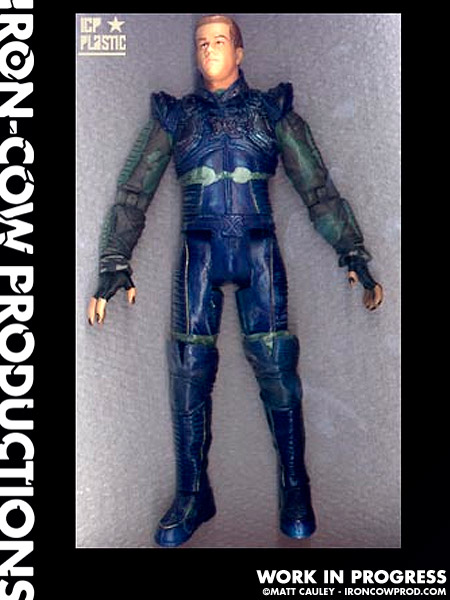 This Colossus may have been a creative misfire. For some reason, I didn't want to give him the exposed arms, even though it may have been better looking visually. I decided that if he were to appear in a future movie, the producers would most likely have the character shirtless or as seen here with only his head exposed. Not that it matters, I suppose. I actually gave Colossus removable arms but never made the steel versions.
Anyway, Colossus began as the Viceroy figure from the Star Trek Nemesis line. The Viceroy was way too tall, and relatively scrawny. By removing 1/4″ of material from his belly and thighs, the overall figure shrunk and gained the appearance of bulk. The arms were donated from an X-Men movie Sabretooth figure and fit perfectly into the Viceroy's arm sockets with a little bit of styrene tubing.
Finally, Colossus gets his head from a Mark Walberg Planet of the Apes figure. Kneadatite was added here and there for surface detailing.
Sure this custom might be a bit 'busy', but I'd swear that X2 and Star Trek: Nemesis had the same costume designer. If you look closely at the Viceroy's costume, there are 'X' motifs all over it.
Created Summer 2003