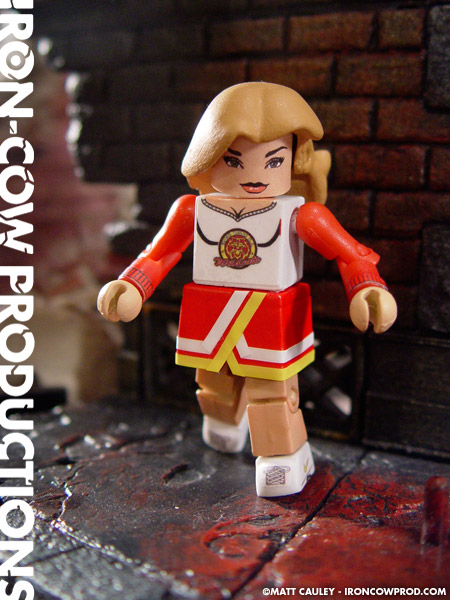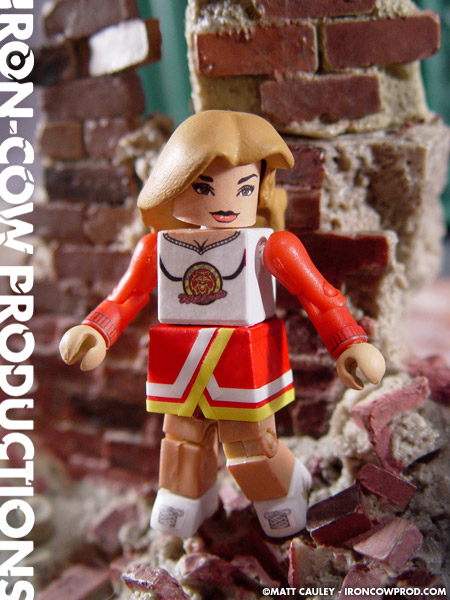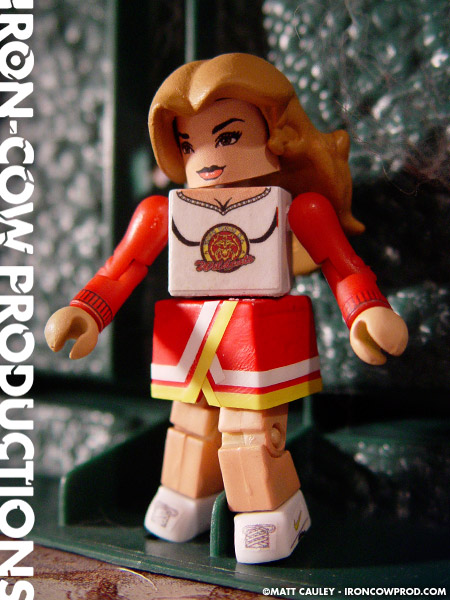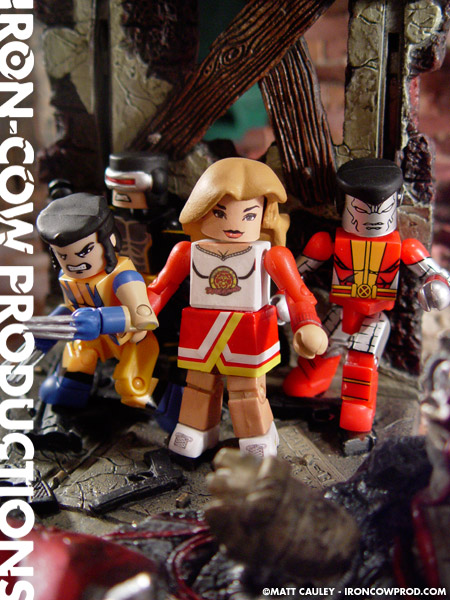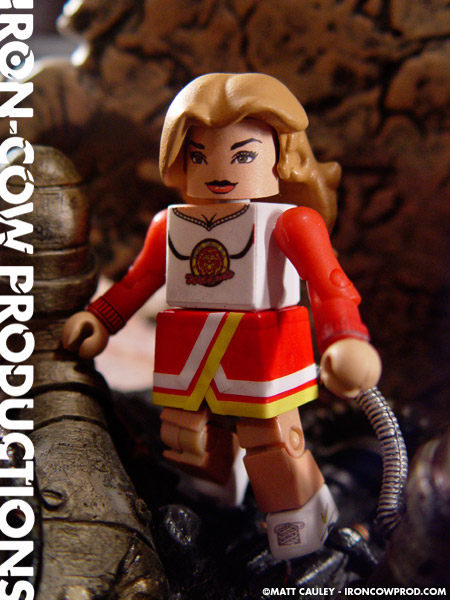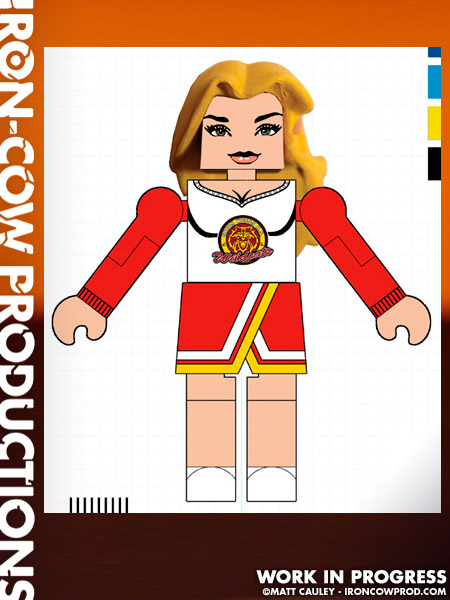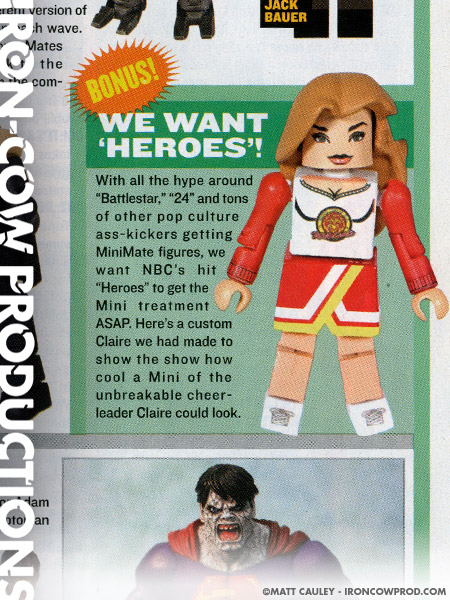 Hayden Panettiere stars in NBC's new ensemble drama series "Heroes" as Claire Bennet, a high school cheerleader in Odessa, Texas, who learns through trial-and-error that her flesh is indestructible. "Heroes" follows the lives of ordinary people who discover they possess extraordinary abilities.

– Courtesy NBC.com
For my next contribution to Wizard Magazine, I was asked to create a Minimate version of Claire Bennet, the indestructible cheerleader from the show HEROES. For the most part, Claire is simply a repaint. She uses the red arms from a Daredevil Minimate, the legs and skirt from a Mary Jane Minimate, and the hair, chest, and feet from an Emma Frost Minimate. The skirt was reworked to better match the cheerleading outfit. Vinyl adhesives provided the detailing on the skirt while the face, shirt, and sleeve art was created digitally and applied to the figure using decoupage medium. Finally, the hair and legs were repainted to match the character.
The funny part was, I had never seen an episode of HEROES before beginning work on the custom, but now I'm officially hooked on the show. Glad the guys at Wizard convinced me to give it a shot. Thanks!
Created Spring 2007
Featured in WIZARD MAGAZINE, Issue #186, April 2007