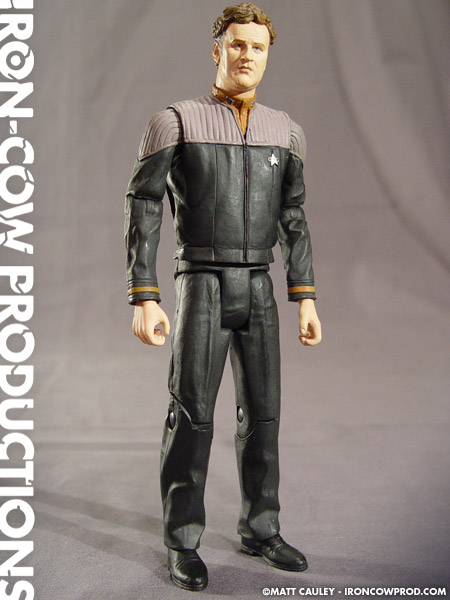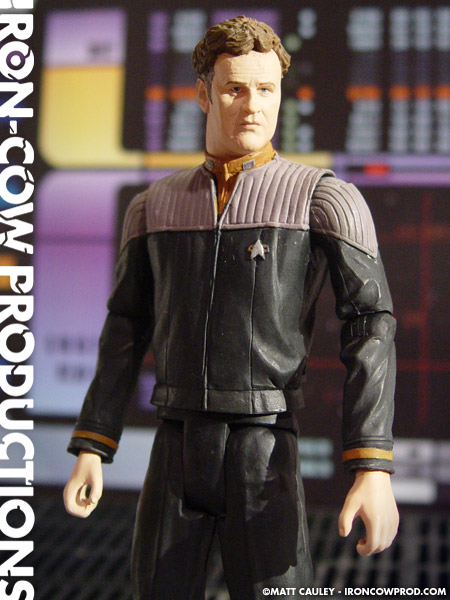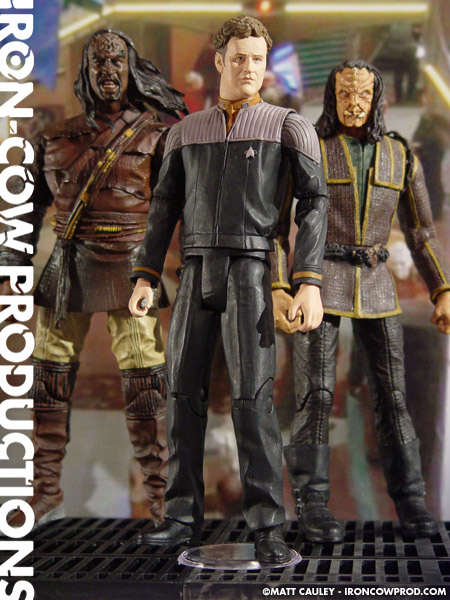 Believe it or not, I'm almost certain it was Colm Meaney's run on Star Trek: The Next Generation as Chief Miles O'Brien that got me watching the show in the first place. I loved his work in "The Commitments" and "The Snapper", so I tuned in to give the new Star Trek a chance.
As with my Sisko and Bashir figures, I began by heating up some water to near-boiling temperatures. I then dunked both a Star Trek DS9 "Trials and Tribble-ations" O'Brien Figure along with a Star Trek Nemesis Data figure into the water. After 2-3 minutes, the plastic was soft enough that I could pop the heads and hands off each figure. I then simply popped the O'Brien elements onto the Data body. I then sanded down the retro hair and resculpted a more modern 'do using Magic Sculpt.
Originally, I wanted to have this custom with the sleeves rolled up, but after searching several hours online, I couldn't find a single image of O'Brien in this outfit getting all work-grimy. If anyone has a pic of him with his sleeves rolled up, send it my way and I'll tweak the custom.
Created Fall 2005