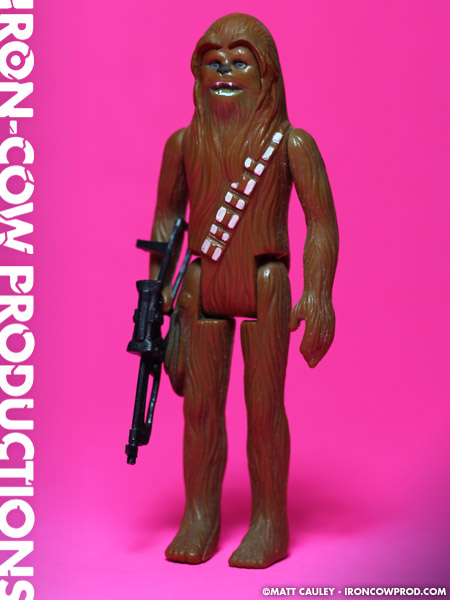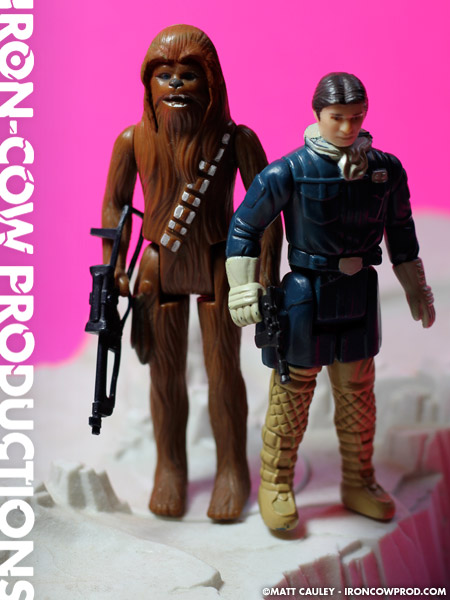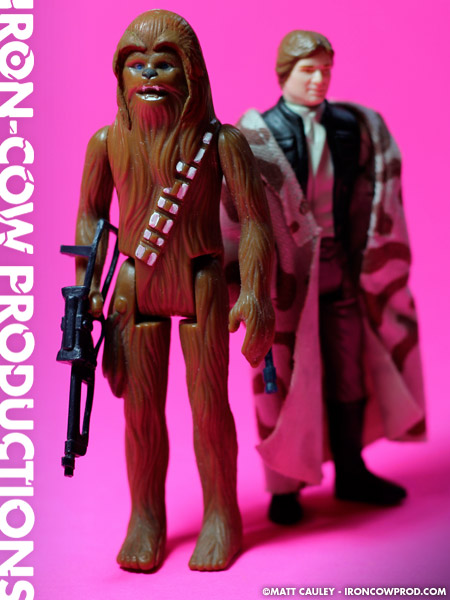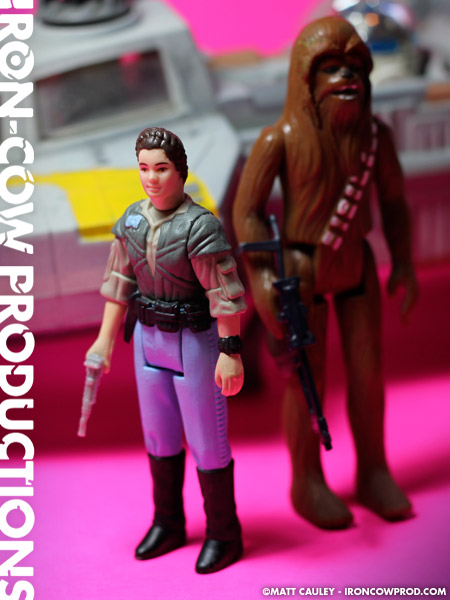 Chewbacca, everyone's favorite Wookie, was one of the few main characters to only receive a single figure throughout the entire run of the Vintage Star Wars line. While I loved my Chewbacca figure as a kid, I always preferred the look of the character in the later films, particularly Return of the Jedi. The floppy, shaggier hair seemed so much more appropriate to the character, and the hair on the original figure was too slicked-back for my tastes.
I finally decided to make my own, just for kicks. This ROTJ-era Chewie simply has new hair sculpted around his face, created with Kneadatite epoxy. I thought about adding a bit more fur here and there on the arms and legs, but decided to keep the detailing simple and not overdo it.
It may not be the most challenging piece I've ever worked on, but it was definitely a fun project and helped satisfy a 35-year old obsession not having a Jedi-era Chewie.
Created Fall 2013