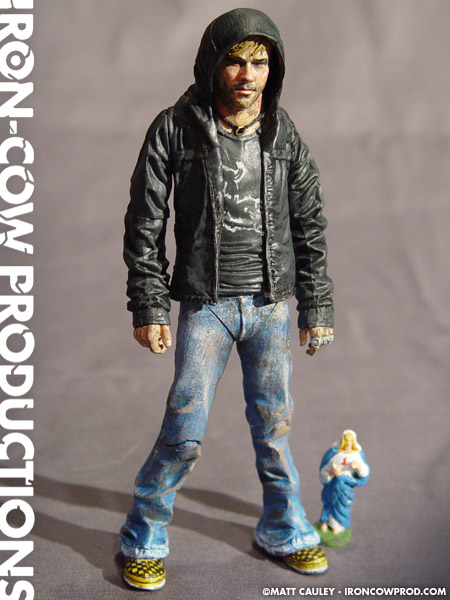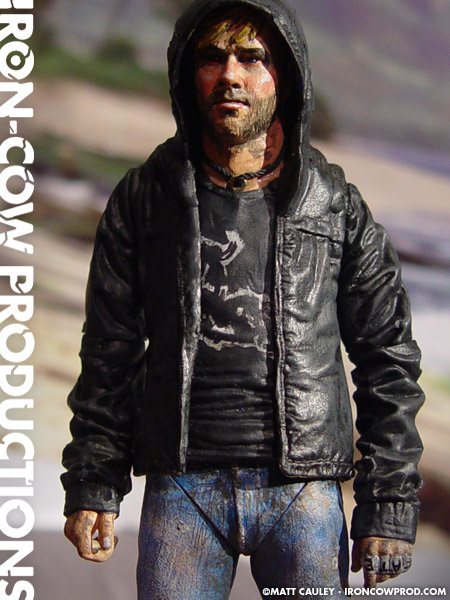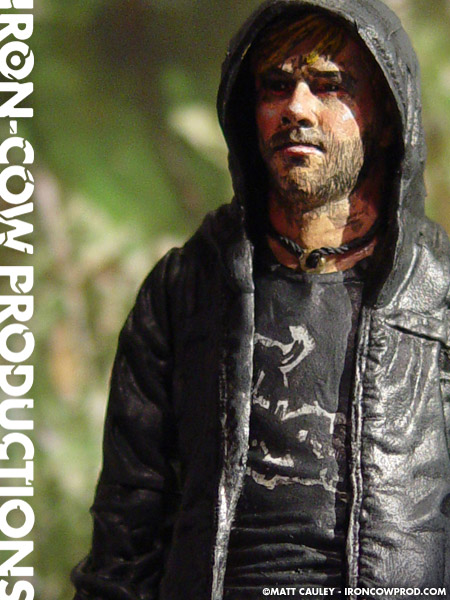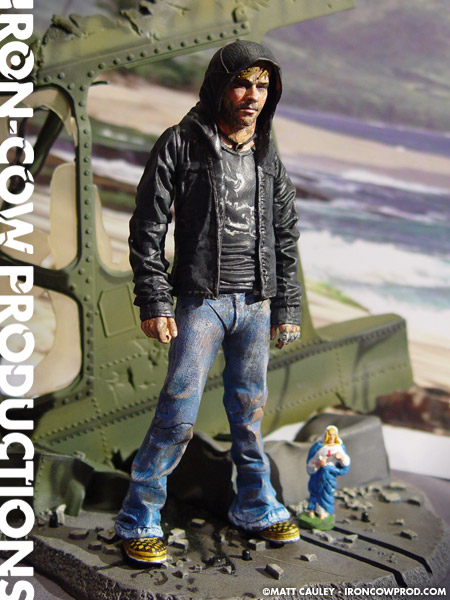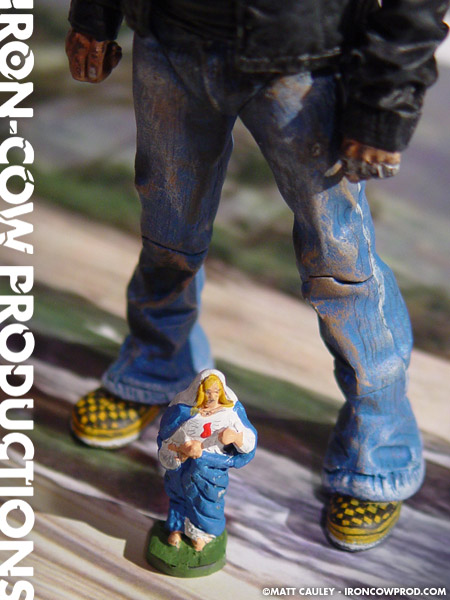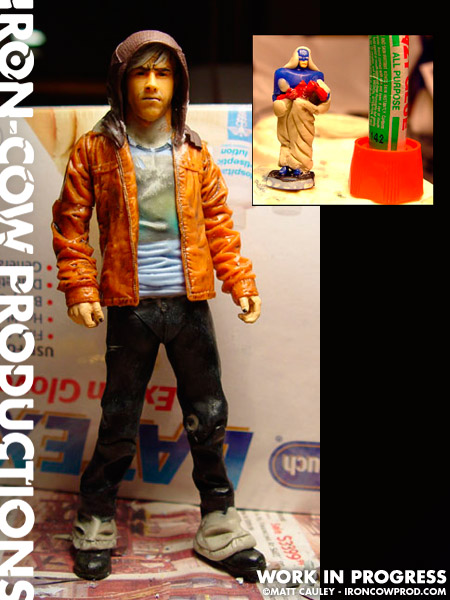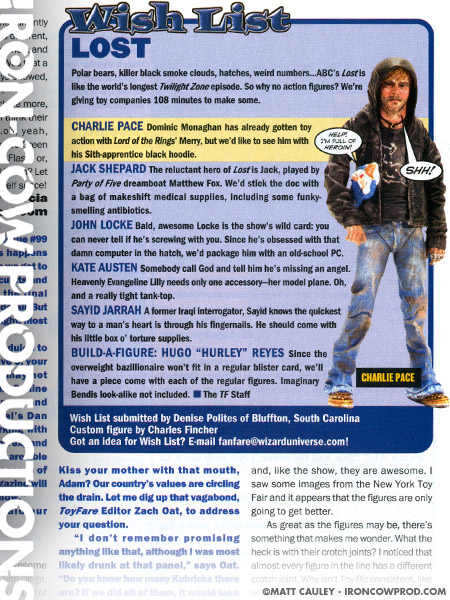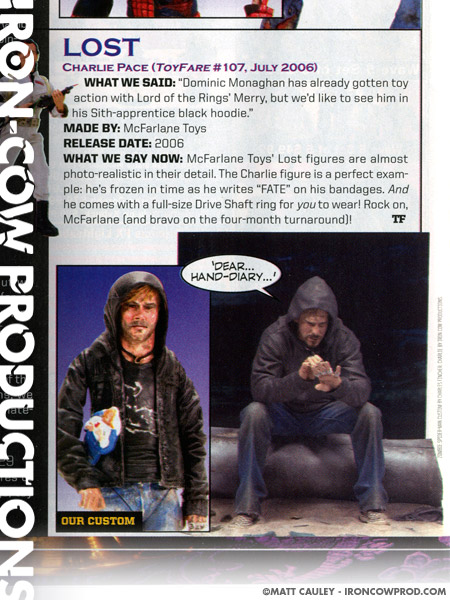 For the latest installment of ToyFare Magazine's WISH LIST feature, I was asked to contribute a Charlie Pace custom figure, based on actor Dominic Monaghan's character in the hit tv series LOST.
I began the Charlie custom by reworking a Scott Evil figure from the Austin Powers line. I removed Scott's legs and replaced them with those from an Angel figure from the Buffy line. I then took a hood from a Lord of the Rings Aragorn figure and blended the seams with Magic Sculpt. I believe the necklace was reworked from a DC Direct Batman accessory, although I forget where the ring came from.
The likeness was obviously the most crucial element to the custom, so I was surprised to find that a Mark Walberg head matched almost perfectly. The figure required lots of sanding, cutting, and overall reworking, but luckily it all came together in the end.
The ToyFare crew had asked for Charlie to come with his Virgin Mary heroin stash, so that was a fun challenge. I initially thought about using a Hologram Leia figure, but I seemed to have lost mine somewhere along the way. Luckily, a Justice League mini-Atom figure worked out fine. I repositioned the arms, added a base, and the rest was created using Magic Sculpt.
Created Summer 2005.
Featured in TOYFARE MAGAZINE, Issue #107, July 2006, as well as TOYFARE MAGAZINE, Issue #122, October 2007.