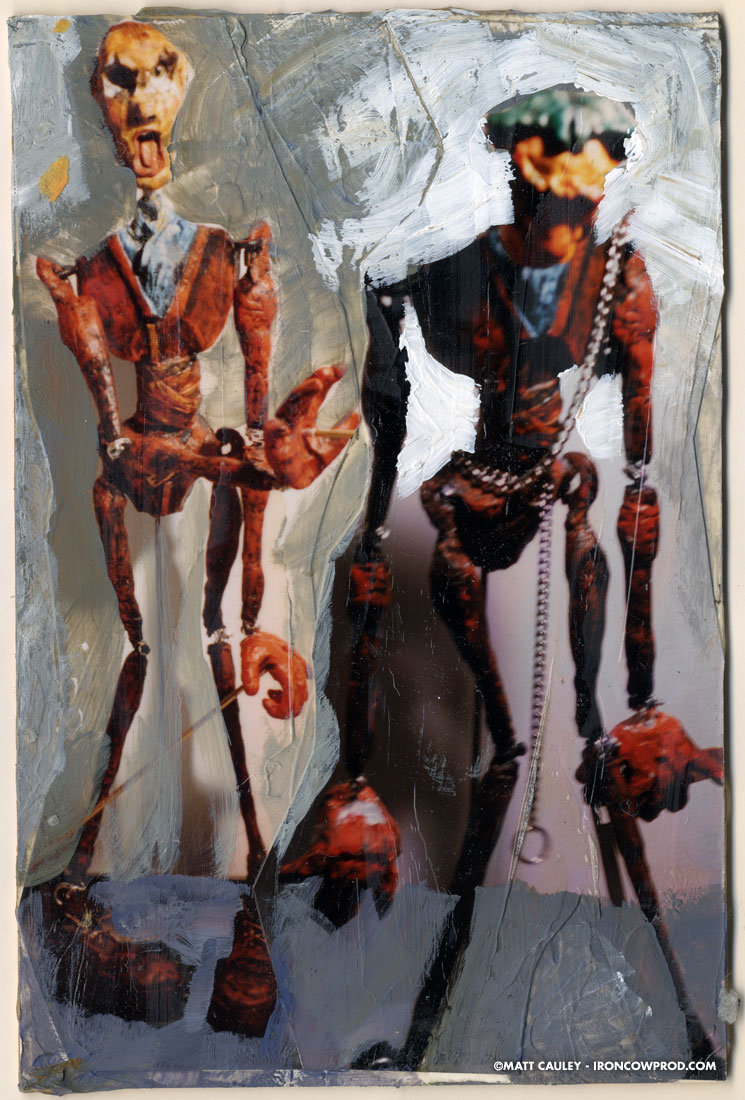 Does God want goodness or the choice of goodness? Is a man who chooses to be bad perhaps in some way better than a man who has the good imposed upon him?

– from Anthony Burgess' A Clockwork Orange
During my senior year at Parsons School of Design, I began work on creating an illustrated version of A Clockwork Orange. What began as a photographic experiment of a 3 foot marionette with sculpted interchangeable heads expanded into an ongoing series of miniature paintings. Presented here is a sampling of the work created.
The Prison Chaplain is the first to question the morality of attempting to turn a violent person into a behavioural automaton who can make no choice in such matters. This is the only character who is truly concerned about Alex's welfare. This illustration is a stylized version of Alex' eventual inner conflict.
Chaplain
Mixed Media Acrylics on Masonite,
4 x 6 inches,
Painted 1996 by Matt 'Iron-Cow' Cauley