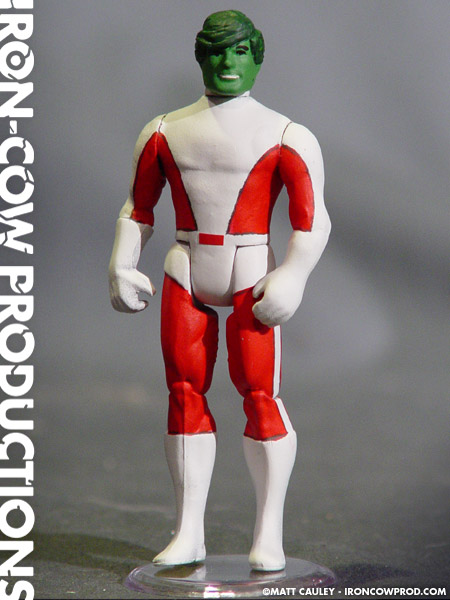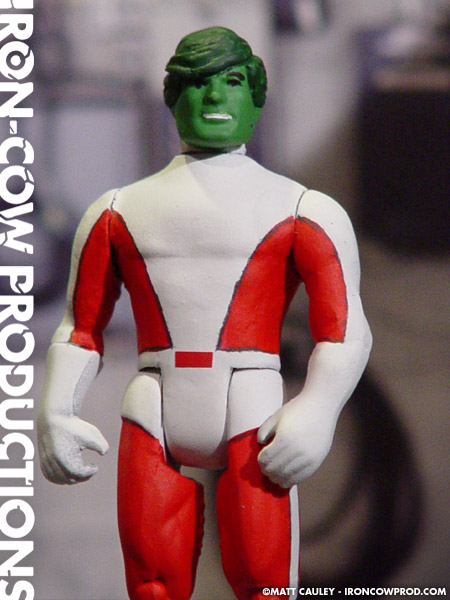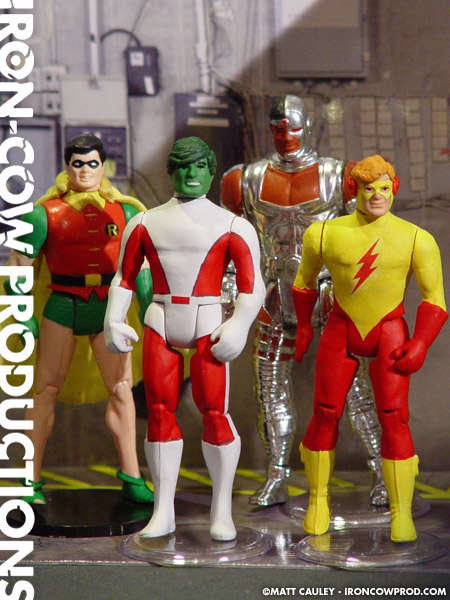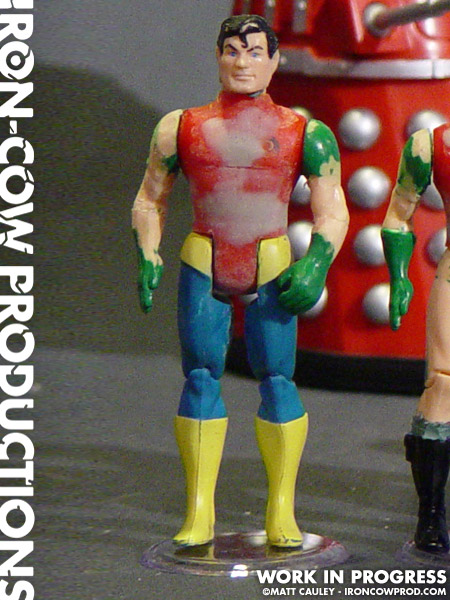 The following excerpt is taken from Toy Otter's Super Powers Find: After watching the juggernaut that Marvel's X-Men license has become, it's a bit puzzling and sad to think that DC's top selling title of the 90s never got a smidgen of the due it deserved. At the outset of winning the DC license, Kenner appeared to have the right idea. Part of their proposal was to center a good chunk on the Titans, including the whole third wave of figures, a Titans Tower playset and a Sky Jet vehicle. Even after getting the license, they were slowly focusing at least a bit more on the Titans, with the proposed Kid Flash and Terminator figures on the drawing board, plus another Cyborg.
The Changeling custom uses a similar recipe to my Kid Flash figure. They both use a Toy Biz DC Super Heroes Robin as a base. The surface details were sanded smooth and reworked using Magic Sculpt. The difference for my Changeling custom is that he uses legs from a Super Powers Doctor Fate. The gloves and head come from an Aquaman, completing the figure.
All in all, I am really pleased with how Changeling turned out. Of course, now I am tempted to make the rest of the Titans. It never ends, does it?
Created Summer 2004
Featured in CustomCon 11