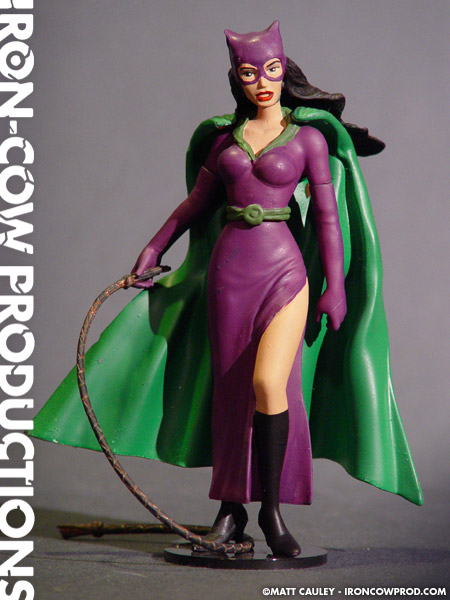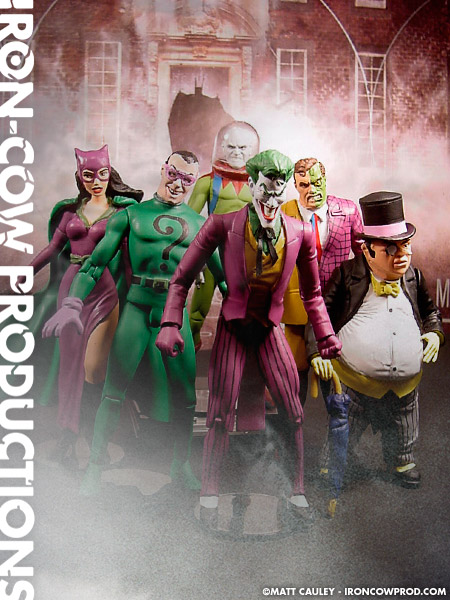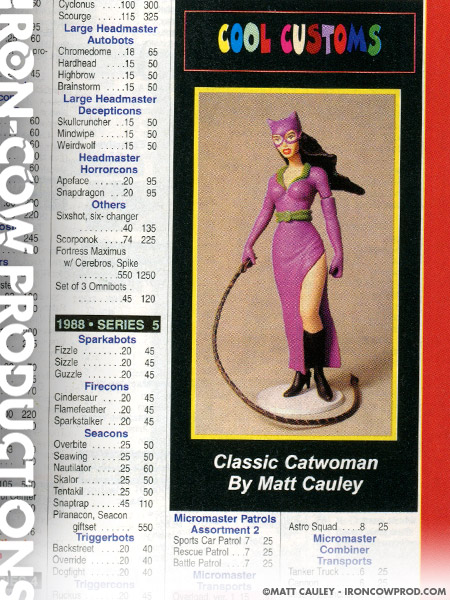 It's been said before, and well… I'll say it again. Charlie Jackam is a genius. I was browsing Charlie's website when I stumbled across a Classic Catwoman he had created. It didn't take much convincing for me to know I wanted to have one for my own collection.
As with Charlie's version, my Catwoman custom uses a Tekken 3 figure as a base. That's about where the similarities end, though. I actually opted to use a reworked Lora Croft head for Catwoman and a cape from the Hasbro 7″ Superman figure. The cape choice, though, I highly do NOT recommend. Though it looks good enough when photographed it has not held up as well in person. The material of the cape doesn't seem to want to allow the paint to dry. If you decide to make a Catwoman of your own, I'd strongly suggest an alternative cape selection.
Anyway, a little Kneadatite was used to make her lapels and belt. The whip is donated from a Danger Girl figure. Though she has virtually zero articulation, Catwoman looks great on the shelf all the same. Thanks for the inspiration Charlie!
Created Spring 1999
Featured in Lee's Action Figure and Toy Review, Issue #111