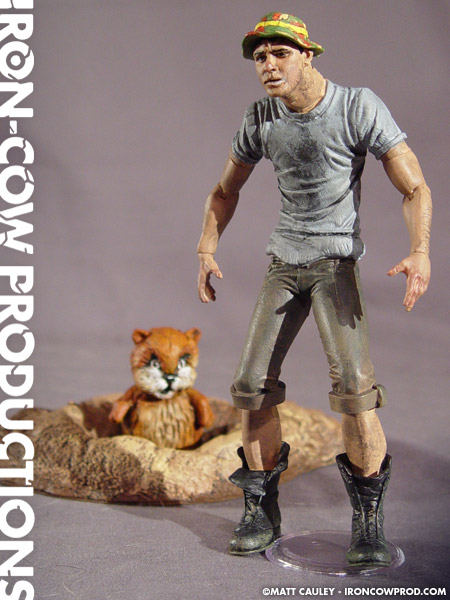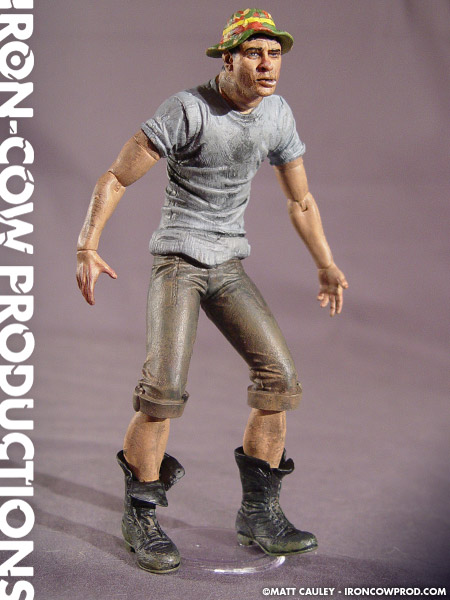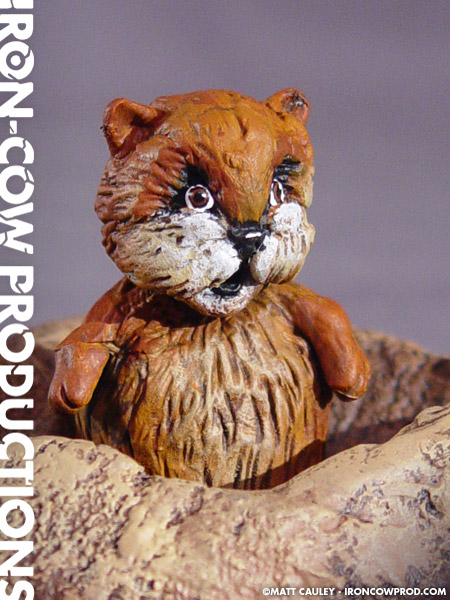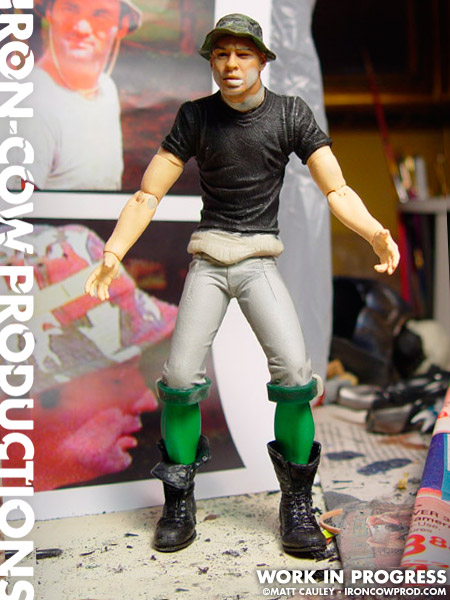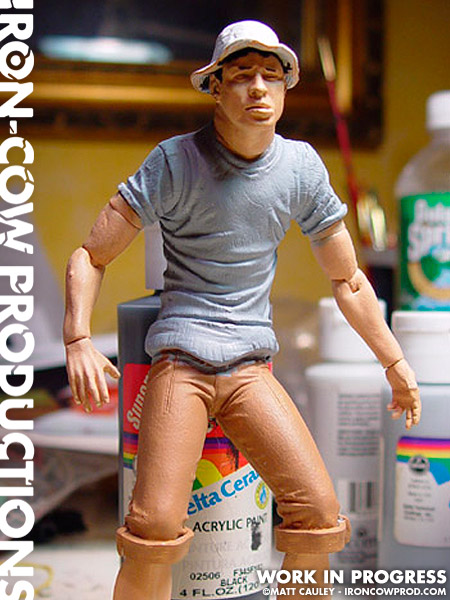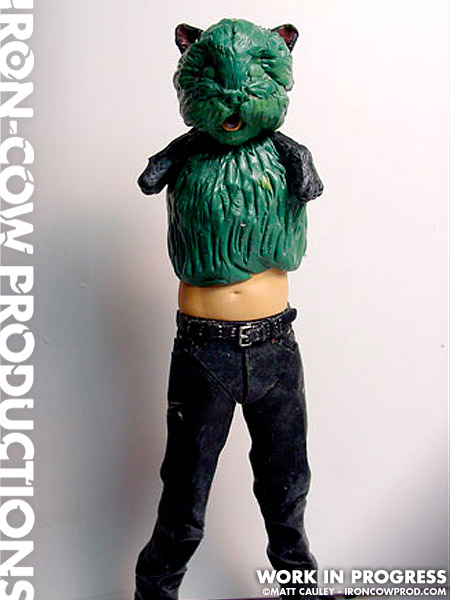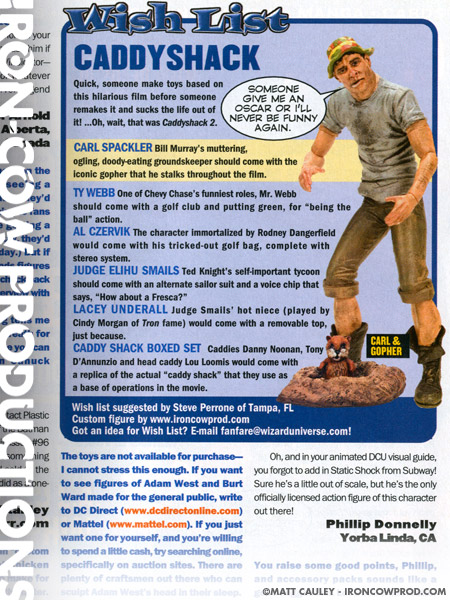 "Set primarily on the golf course at Bushwood Country Club, the story is a farcical clash between classes, on one side the wealthy and privileged and on the other, the anarchic, young and noisy. The club is represented by the chronically uptight Judge Smails (Knight) and opposite him the vulgar, noisy, witty self-made man Al Czervik (Dangerfield) and a group of caddies including Danny Noonan (O'Keefe). Ty Webb (Chase) is a well-to-do but unassuming golf savant who blithely plays both sides of the brawl.

Out of the fight, but periodically crossing paths with the others, is Carl Spackler (Murray), a lunatic assistant greenskeeper locked in an increasingly armed death-struggle with a gopher."

– Wikipedia
After completing my recent INVINCIBLE custom figure, I was asked to produce a Bill Murray "Carl Spackler" figure to show what a line of CADDYSHACK movie figures might have looked like. I began the Carl Spackler custom by reworking a McFarlane Toys JASON NEWSTED Metallica figure. I had purchased this figure years ago for a Doctor Who project that never went anywhere. As it turns out, it was nearly perfect for the Caddyshack piece. Using an X-Acto blade, I removed the arms from the Newsted figure. Slicing through the torso required the use of a Dremel, but that went fairly smooth as well.
Searching through my parts drawer, I came across pretty much everything else I needed for the custom. The pants came from a McFarlane TETSUO Akira figure, the boots came from NECA's The Crow, the lower legs came from a DC Direct Modern Age Aquaman and finally the arms were taken from an Angel figure from Moore Action Collectible's Angel line. In fact, the only piece I needed to purchase was the Marine Recon Sniper from McFarlane's Military Redeployed line. This provided the perfect hat for the Carl figure, and the likeness was somewhat close.
Still, after making the Carl figure, I felt the piece looked unfinished without the gopher. Using the leftover armless Spike figure as a base, the Gopher was sculpted entirely from Kneadatite. I kept the neck joint free from sculpt, so the Gopher figure has limited ball and socket neck articulation to boot.
Although the likeness didn't come nearly as close to Bill Murray as I had hoped, I'm extremely happy with how the Gopher turned out. And hey, how many times would I have the chance to sculpt a gopher anyway, right? Definitely a fun project…
Created Fall 2005.
Featured in TOYFARE MAGAZINE, Issue #103, March 2006.