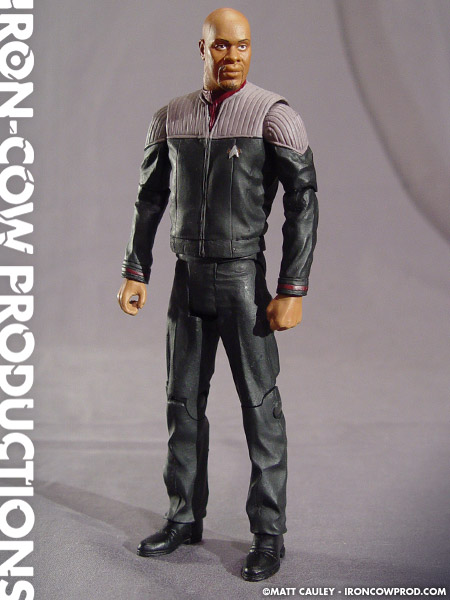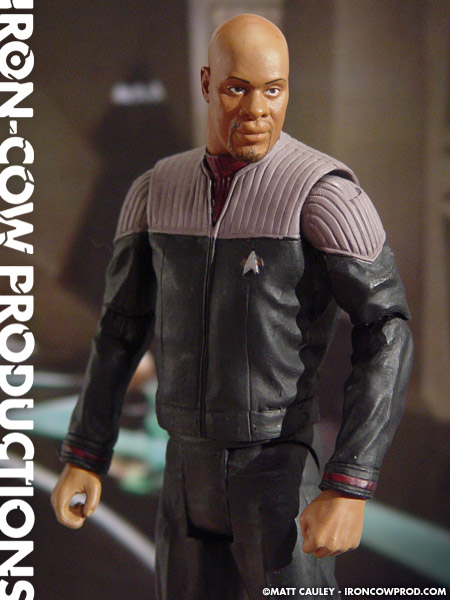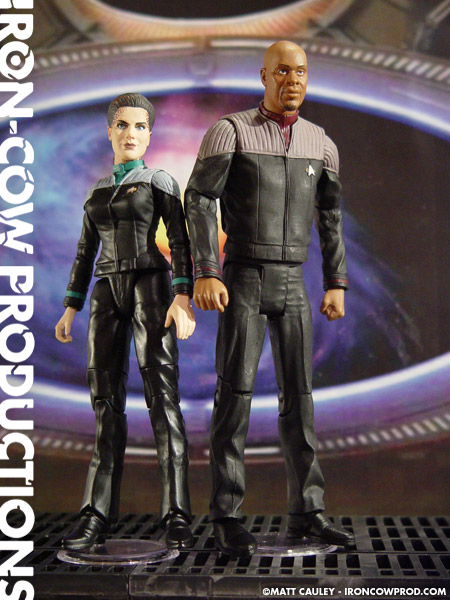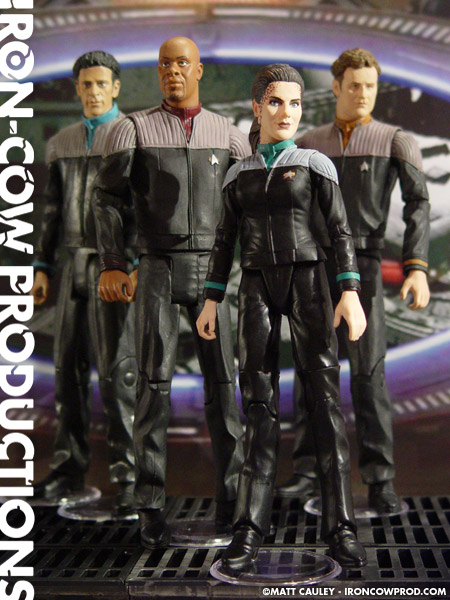 I'll admit it: I wasn't much of a fan of Sisko when he first appeared on Deep Space Nine. It took me a long time to warm up to the show, but once he cut the hair, grew a goatee, and opened a can of whoop-a$$ I guess I became a convert. Sure he can be boisterous and over the top, but I really like where they took the character.
This custom was so simple that I feel almost embarrassed including him on the site. But, I like how he turned out all the same. I began by heating up some water to near-boiling temperatures. I then dunked both a Star Trek DS9 "Trials and Tribble-ations" Sisko Figure along with a Star Trek Nemesis Picard figure into the water. After 2-3 minutes, the plastic was soft enough that I could pop the heads and hands off each figure. I then simply popped the Sisko elements onto the Picard body and it was done. The Sisko head isn't a perfect fit; it fact it sits a bit loose on that neck joint, but luckily the collar helps hold it in place.
All in all, I'm really pleased with how this custom turned out. Sure, it's just a headswap, but it looks great on the shelf, so that's good enough for me.
Created Fall 2005