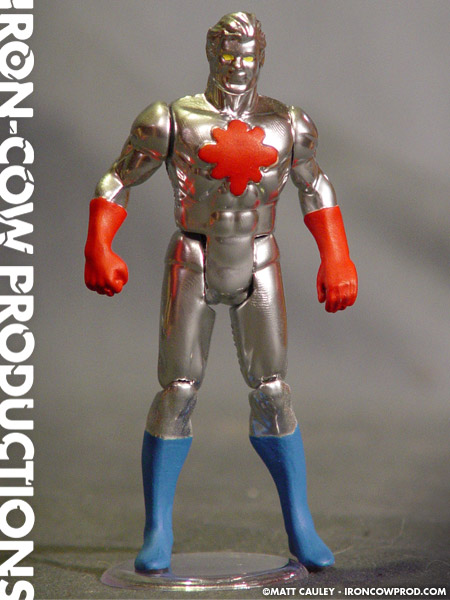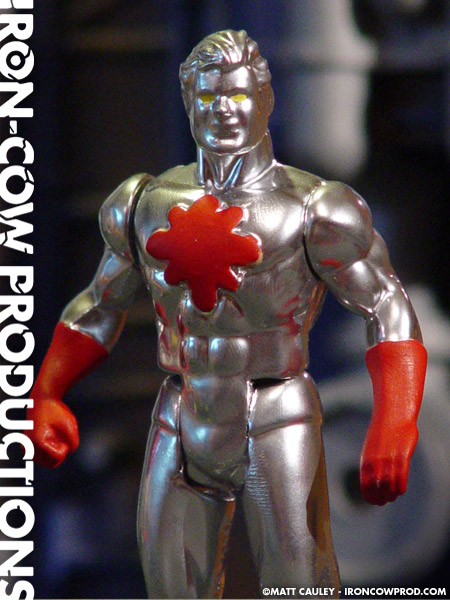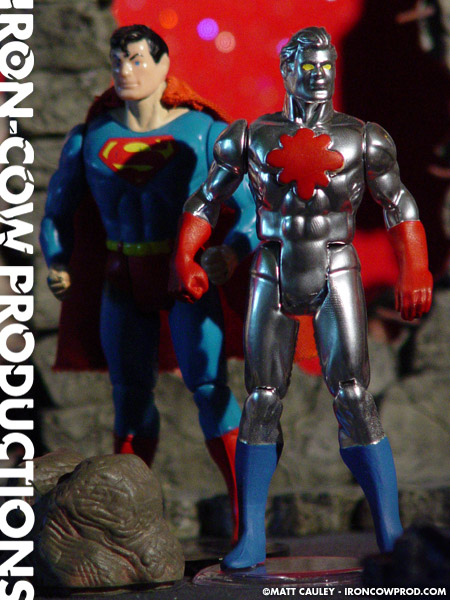 While working on my customs for Toy Otter's Super Powers Find article, I frequently met with my buddy Gene for advice. He's an expert on the DC Universe, and happens to run the DC Action Figures Group over on Yahoo! If you have a chance, you might want to check it out.
Anyway, during the course of our discussions, Gene showed me a batch of his own Super Powers customs, made some 15 years earlier. Though I didn't know much about the character Captain Atom, I was struck by how nice a figure he makes. I asked Gene if I could borrow his recipe and make my own.
The Captain Atom custom uses a Green Lantern figure as a base, though the head has been replaced with one from a Super Powers Aquaman. I used Magic Sculpt to create the chest emblem and smooth some of the surface details. The chrome spray is what really brings the figure to life. His mirrored finish really makes him stand out amongst the other figures.
Thanks again to The Gene Lantern for his recipe and inspiration!
Created Summer 2004
Featured in CustomCon 11