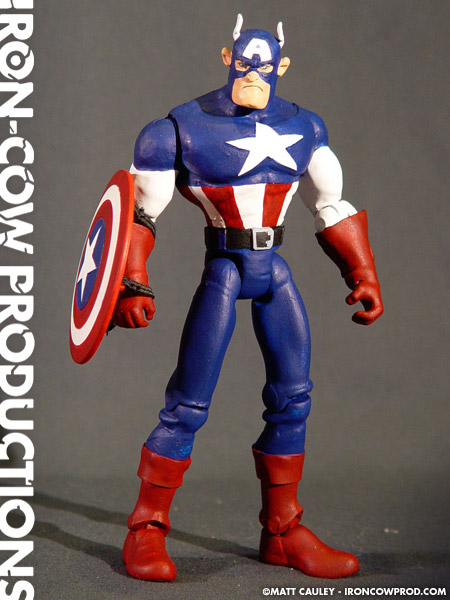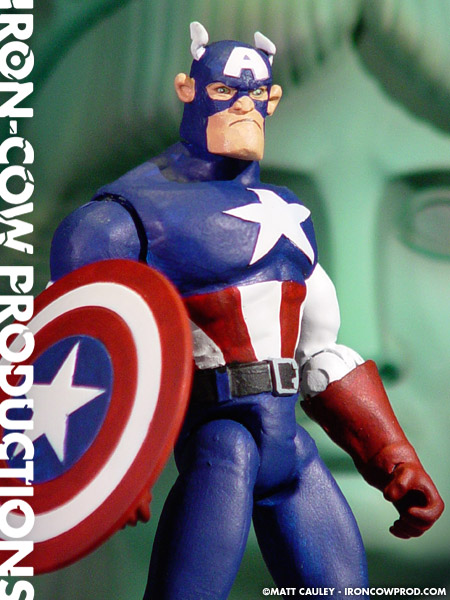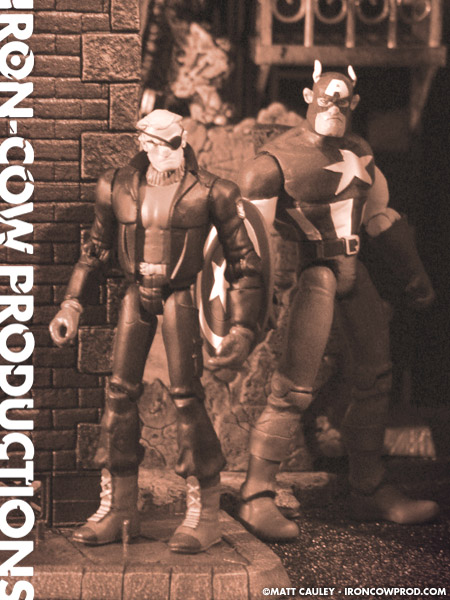 At first, I had hoped to use a DC Direct Max Mercury figure for Captain America. I did the color test above, but felt he lacked the streamlined 'animated' feel to match the X-Men Evolution character designs.
For the second attempt, the Captain America figure is the X-Men Evolution Motorcycle Sabretooth figure. Sabretooth has a lot of surface detailing on his chest and particularly his arms. All of this was sanded down and later reworked using Kneadatite. The gloves and boots were created from clear vinyl, as was the star on the chest.
The trickiest part had to be the head sculpt. Captain America's head is more or less a heavily sanded Sabretooth head, with a new face taken from a Logan figure. The jaw was then built up using Kneadatite. Ears were added, taken from an X-Evo Toad figure. The ear-wings on top of the mask were surplus from a DCDirect Flash figure, I believe, and the shield is simply recycled and repainted from a Marvel Legends Captain America figure. The size of the shield works out perfectly.
For a non-speaking character that only appeared in flashback sequences of an individual episode, Captain America certainly makes a fun custom.
Created Summer 2003