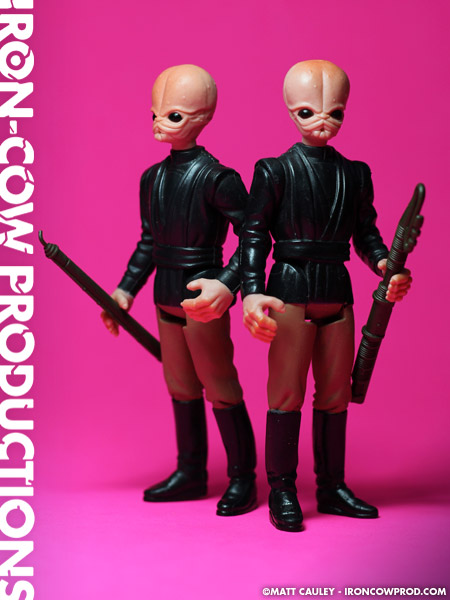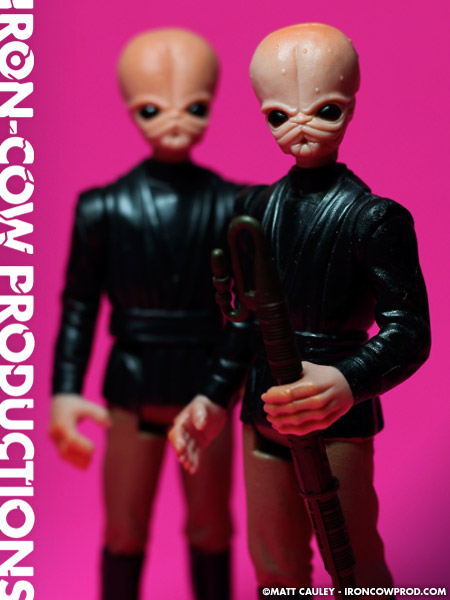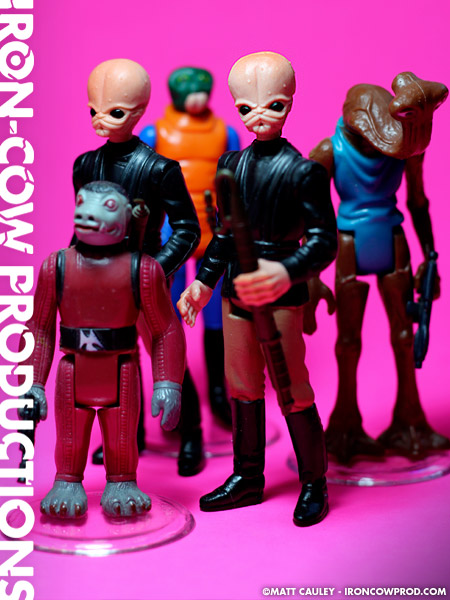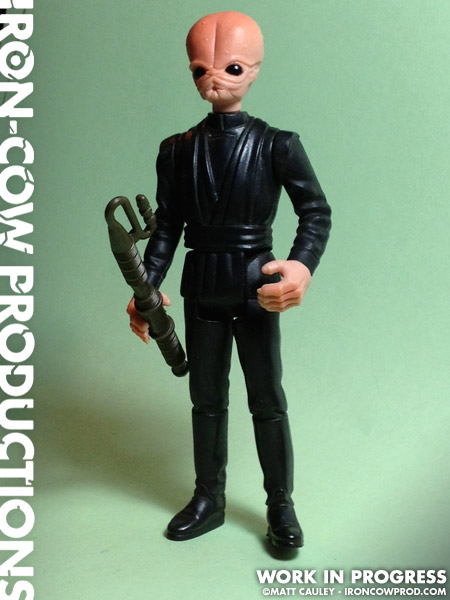 I am surprised Kenner never produced figures of the Cantina Band members for the vintage Star Wars figure line. The characters are such a natural fit: cool-looking aliens from a beloved scene that would make for a fun toy. Ah well… three decades later I decided to give it a go myself.
I tracked down a mail-away Cantina Band member from the modern Power of the Force 2 line. I heated up some near-boiling water and soaked the figure for a few minutes to soften up the plastic. It was then easy to pop off the head and hands. I transferred these onto a vintage Luke Skywalker (Jedi Outfit) figure. All that remained was a simple repaint of the pants and he was good to go. In fact, the recipe was so easy, I ended up making two. (I would have made all five, but I had a hard time picturing Kenner actually making 5 versions back in the day, and I simply didn't have the shelf space for more than two.)
The Cantina Band Members custom project was so fun that it really got my mind wondering what other "quick and easy" figures could be made as well.
Created Fall 2013