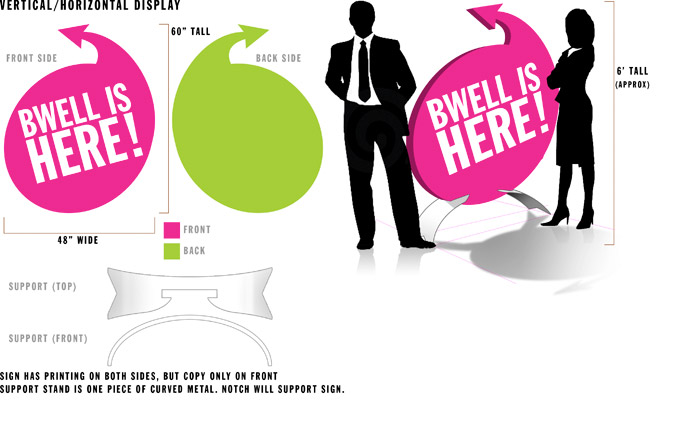 BRIEF: Using the BWELL symbol, develop an inter-office display piece that is both functional and portable.
DETAILS: I was asked to redesign the BWELL display signage, as the previous version was very cumbersome and difficult to transport. The new version would be constructed out of lightweight durable materials.
Early concepts intended for the arrow itself to be flipped or repositioned, depending on where the function was taking place. Ultimately, this feature was dropped due to concerns over scrapping the paint finish. In the end, it didn't matter, as it became an eye-catching piece regardless.
Shown here for portfolio purposes only.