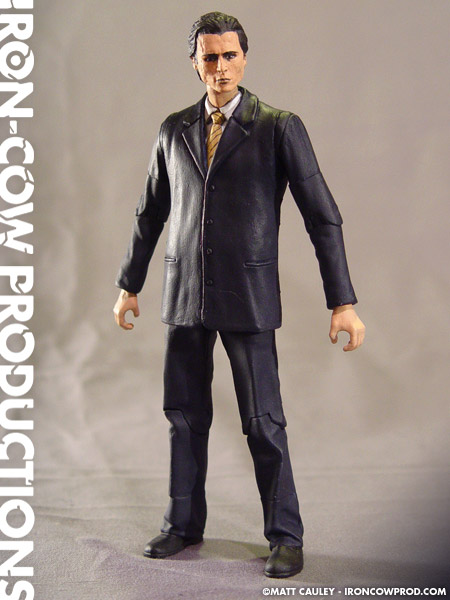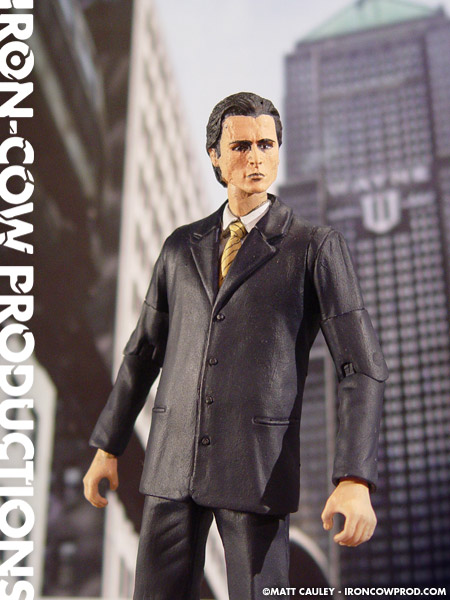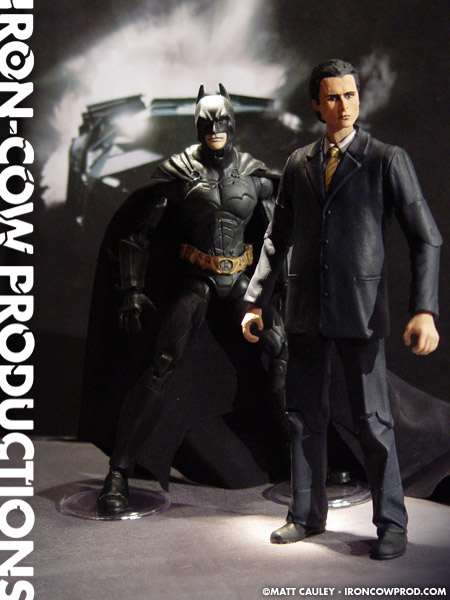 Upon returning to Gotham City, Bruce Wayne finds himself witnessing not only the deterioration of the home city, but also finds himself unwelcome at Wayne Enterprises, the company founded by his father. Bruce befriends an unjustly demoted senior company researcher, Lucius Fox (Morgan Freeman) as his armorer, using his job as lowly caretaker to grant his boss secret access of the various unused company prototypes for his own use.
The Christian Bale Bruce Wayne custom uses a "suit jacket" Wesley figure from the Buffy/Angel figure line. The original jacket was removed and trimmed for a more accurate fit. Costume details were added with Magic Sculpt and Kneadatite. The headsculpt is reworked casting of the much larger American Psycho PATRICK BATEMAN figure, shrunken down with Hydro-Shrink to the appropriate scale.
The Bruce Wayne action figure features 11 points of articulation.
Created Summer 2005
Featured in CustomCon 13