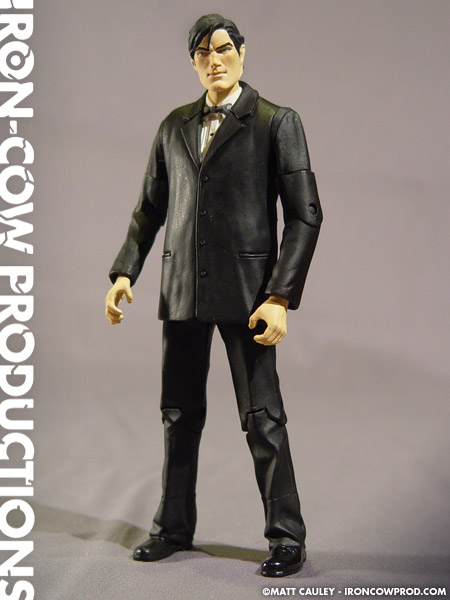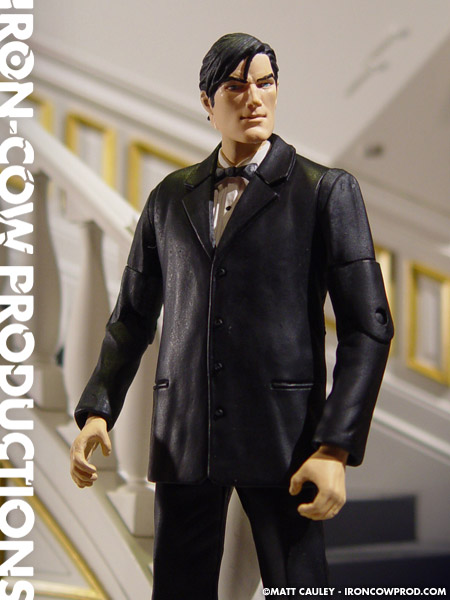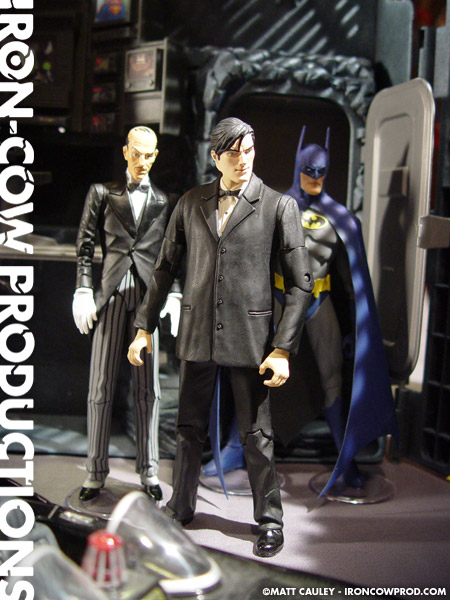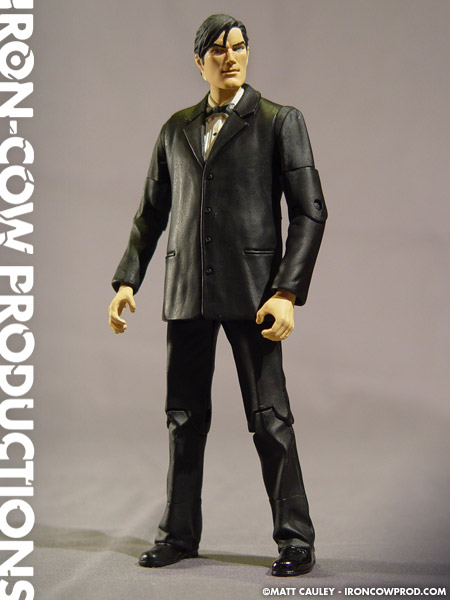 I have been a Batman fan all my life. Ever since I began customizing, I have always wanted to add a nice Bruce Wayne figure to my shelf. Part of the problem was finding an appropriate base figure, since the majority of resources available featured men in tights. As it turns out, after years of looking, the perfect base figure made its recent debut at the San Diego Comic Convention, and it was just about as perfect as I could ever hope for.
To make the custom Bruce Wayne figure, I began by removing the head off of a Diamond Exclusive Angel: Wesley 'Waiting in the Wings' Action Figure. Although the Wesley figure was wearing a tuxedo, the jacket seemed to be an ill-fit for him. I removed some material from the back of the coat and pulled the material together a bit tighter. This allowed for a better fit and more dramatic presentation. Finally, I took the head from a DC Direct Aquaman figure and reworked the neck and inside of the head, allowing for ball-and-socket articulation. This lets Bruce look in nearly any direction.
Although I had been planning this project for a few months now, the actual production came together in just under an hour or so. Gotta love those quickie projects every now and then!
Also, I would like to give a huge public shout-out to LittlePlasticMen.com for getting me the materials I needed at a moment's notice. Holly and Blake are two of the nicest people you'll ever meet, and I just wanted to thank them again.
Created Summer 2005