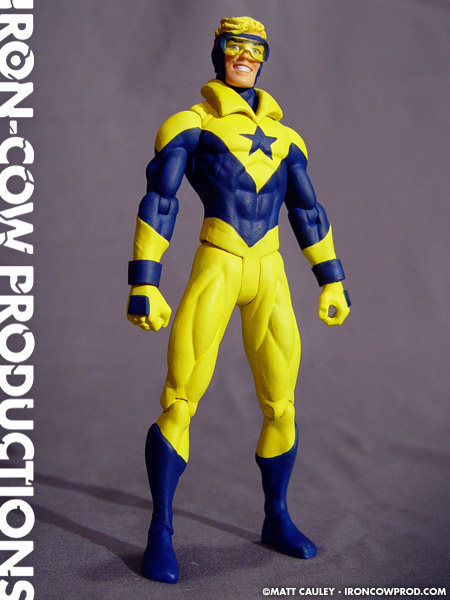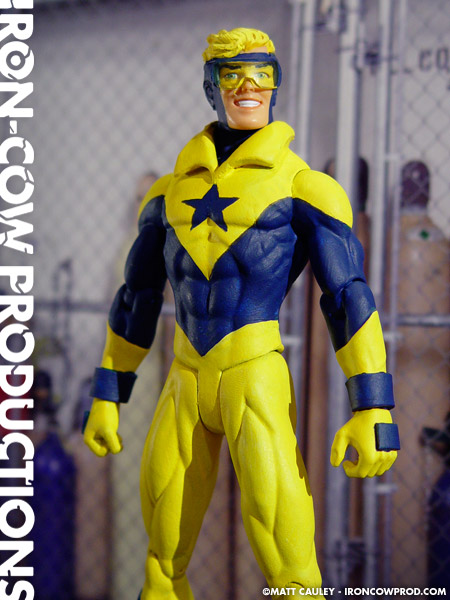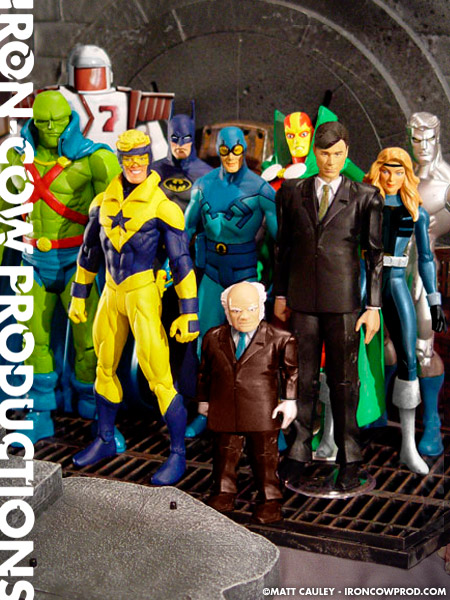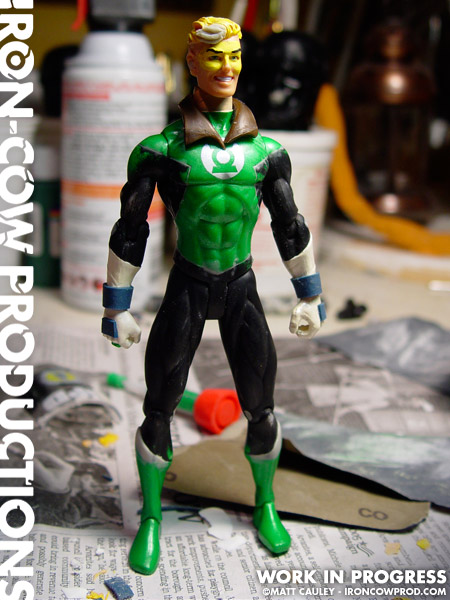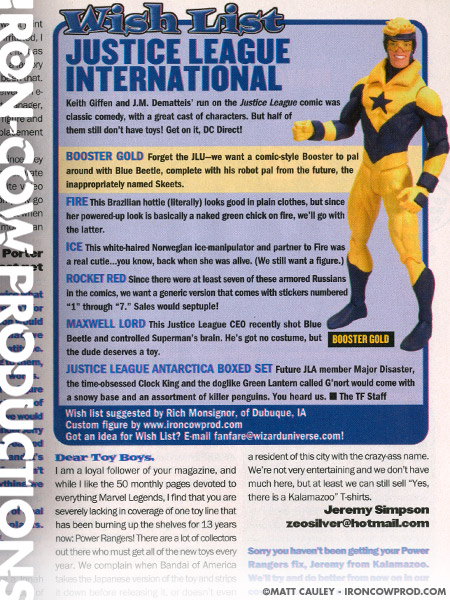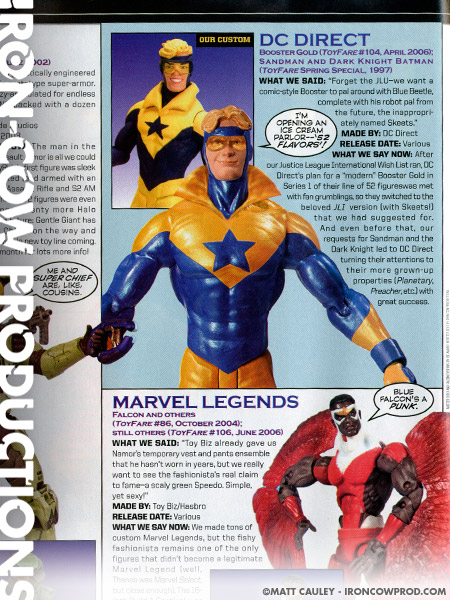 For my third contribution to ToyFare's WISH LIST action figure feature, I was asked to create a DC Direct-styled Booster Gold action figure.
"Michael Jon Carter was a college football star in the 25th century, who was banned from the sport when he was caught betting on his own football games. He took a job as a night watchman at the Metropolis Space Museum, where he began studying displays about past superheroes and villains, particularly those of the 20th century.

With the help of a security robot named Skeets, he stole various devices from the museum displays, including a Legion of Super-Heroes flight ring and Brainiac 5's force-field belt. He then used Rip Hunter's time machine (also on display in the museum) to travel back to the 20th century, intent on becoming a superhero and on starting a corporation based around himself to make a comfortable living. As such, he was a shameless self-promoter, whose obsession with fame and wealth irritated other heroes."

– from Wikipedia.
The Booster Gold custom was pretty straightforward. I began by taking a DC Direct Hal Jordan "Rebirth" figure and used this as the base. Using Magic Sculpt, I reshaped the gloves and boots and filled in the etched lines. The collar was taken from an X-Men Evolution Logan figure while a DCD Aquaman donated his head to the project. The hair and other elements were created with Magic Sculpt. The only tricky part, really, was the visor. That was hand ground from thick yellow plastic. It probably took me just as long to shape the plastic as it did to rework the rest of the figure.
Though the majority of my pieces tend to be on the "darker" side, I had a blast working on Booster. He's certainly a fun character and I'm extremely pleased with how the final product looks.
Created Fall 2005.
Featured in TOYFARE MAGAZINE, Issue #104, April 2006
Also featured in TOYFARE MAGAZINE, Issue #122, October 2007