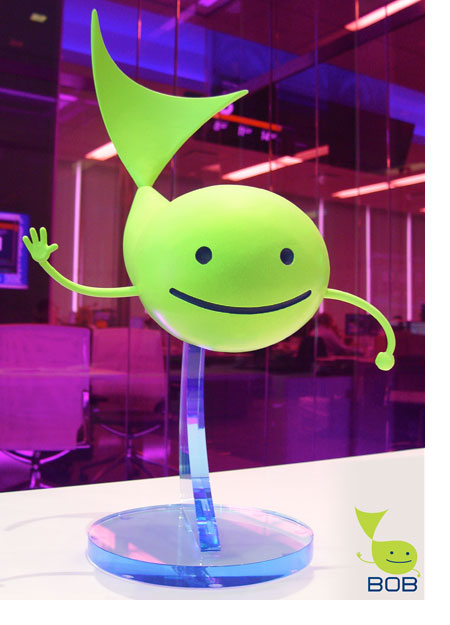 BRIEF: The Philanthropy group requested a physical representation of their mascot, BOB the Fish.
DETAILS: I began by sculpting a maquette out of Sculpy to pre-visualize the character in 3d form. I then produced turnaround art and worked with another designer who interpreted the art into a CGI model. After some refinements, this was exported out to a 3d printer, which produced each of the parts using resin. I then worked with the facilities team to manufacture the custom acrylic base. Going back to the parts, I cleaned up the surfaces, and then primed the sculpture. The rest is simply paint and sealant.
BOB the Fish is now proudly on display as you enter the Philanthropy department.
Shown here for portfolio purposes only.