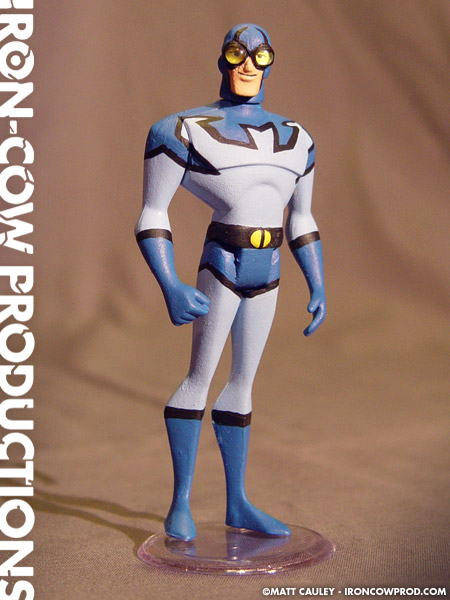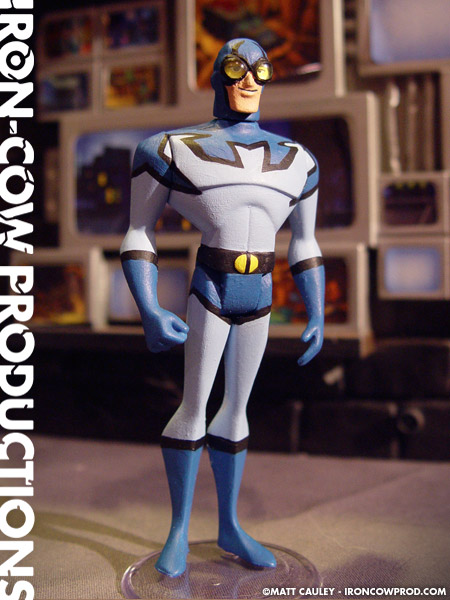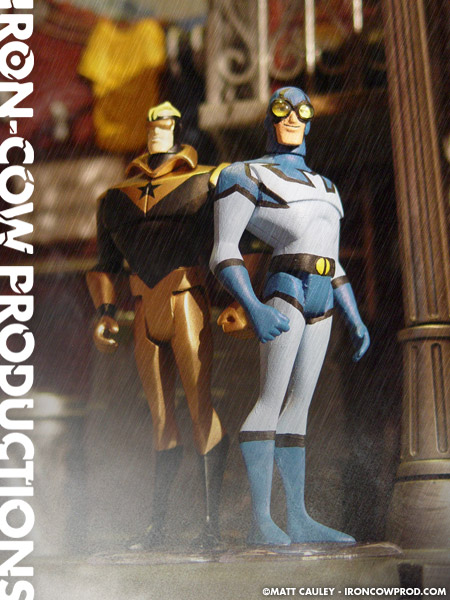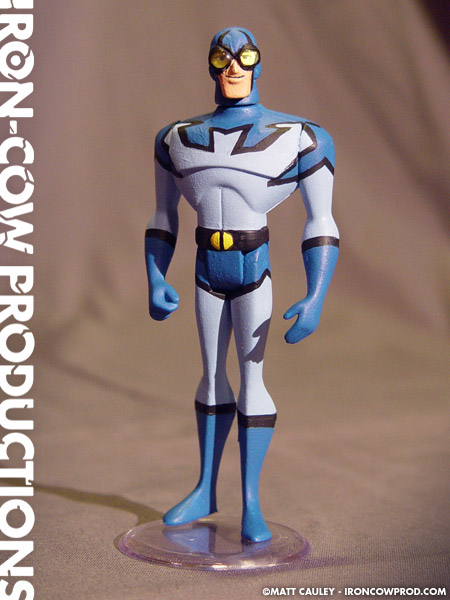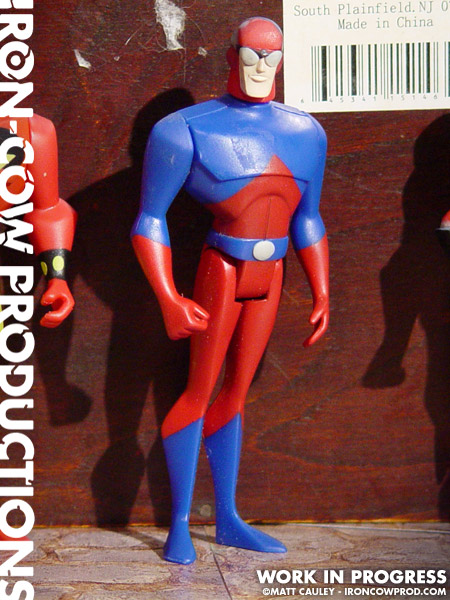 I have always been a big fan of the Blue Beetle, and seeing his appearance in a recent issue of the Justice League Unlimited comic book is what convinced me he needed his own custom action figure.
This version of the Blue Beetle uses a Justice League Unlimited Atom figure as a base. I felt Beetle needed a bit more expression in his face, so I substituted in a partial head from a JLU Starman. A leftover Flash scalp helped shape the top. Magic Sculpt was used to smooth all the leftover seams. After looking at him for awhile, though, I decided he really needed transparent goggles. I took the lenses from a DC Direct Impulse figure and sliced them down to an appropriate size.
All in all, I'm fairly pleased with how he turned out. It's a nice and simple repaint, but it certainly adds some color to the shelf. Besides, as I understand it, the Blue Beetle's licensing rights are tied up for the time being. This custom might be the closest we get to an animated Blue Beetle figure, at least for the time being.
Created Summer 2005