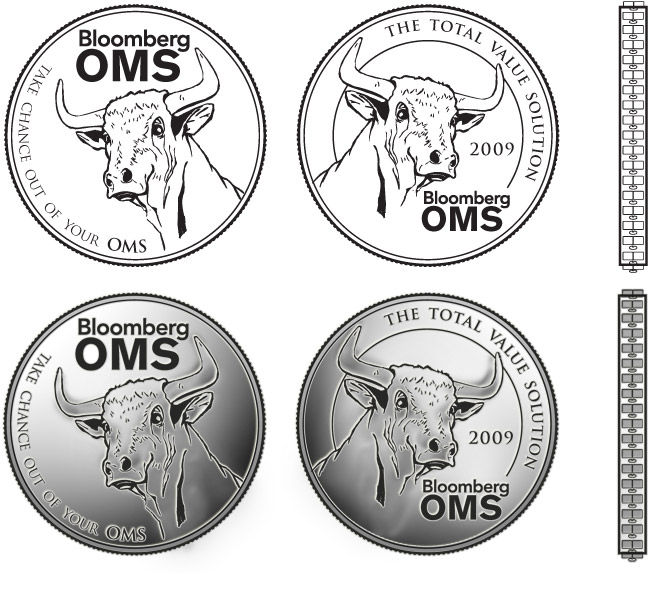 BRIEF: Develop a high-end promotional coin to be used as a promotional premium.
DETAILS: When the concept was originally presented, the project called for a bull on one side of the coin with a bear image on the other side. This was eventually abandoned in favor of a bull on both sides, so no matter how you flipped the coin, you'd end up with a bull. The typography was handled differently on both sides to prevent repetition. I then worked with the vendor to help translate the 2d artwork into the 3d sculpt.
An edition of 500 silver-plated coins was produced in total.
Shown here for portfolio purposes only.