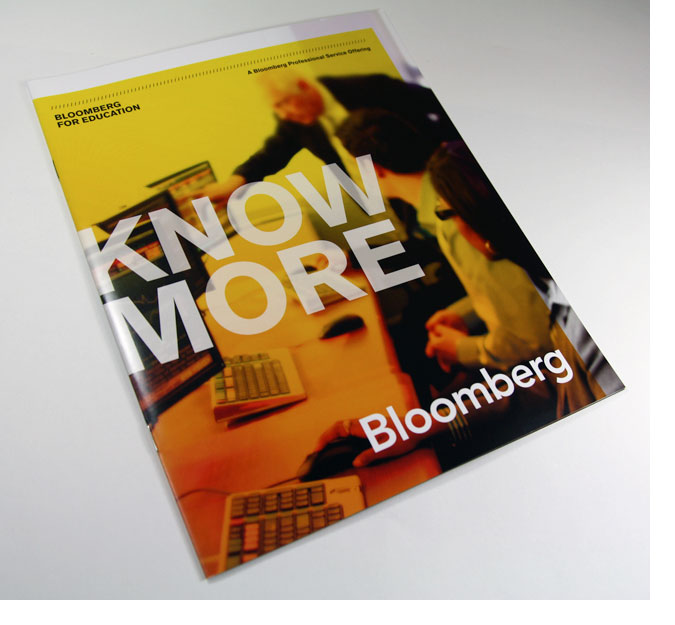 BRIEF: Develop a brochure promoting the attributes and benefits of the Bloomberg For Education initiative.
DETAILS: For this project, I went on location to a nearby campus and worked with a photography and production group to capture the shots I storyboarded. The production team had recruited several students to serve as models during the day-long shoot. Upon returning to the studio, the photos were then corrected and treated to achieve the color effects needed for the brochure. The brochure was designed in InDesign and Photoshop, and printed internally.
While the photos shown here on the site represent the finished product, it should be noted that I contributed the design work only. As with most design-related projects, there were many talented people involved: production managers, copywriters, photographers and input from fellow designers… This project is very much a team effort, and the finished design reflects the contributions of many individuals.
Shown here for portfolio purposes only.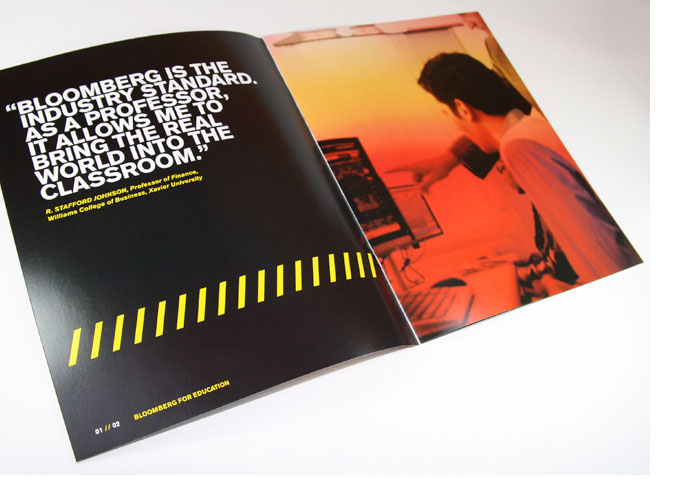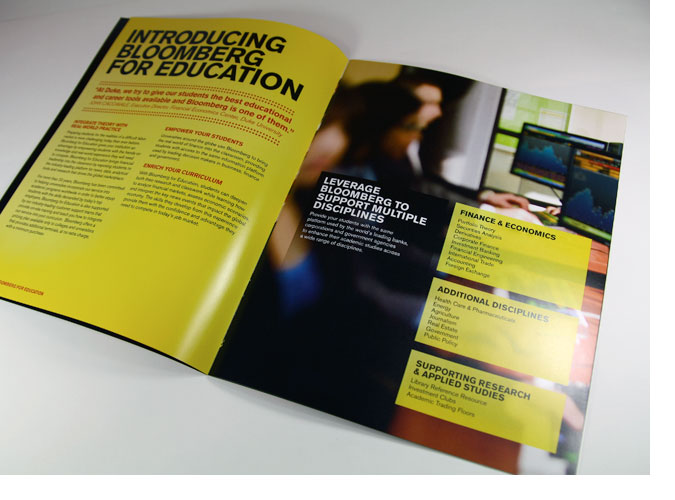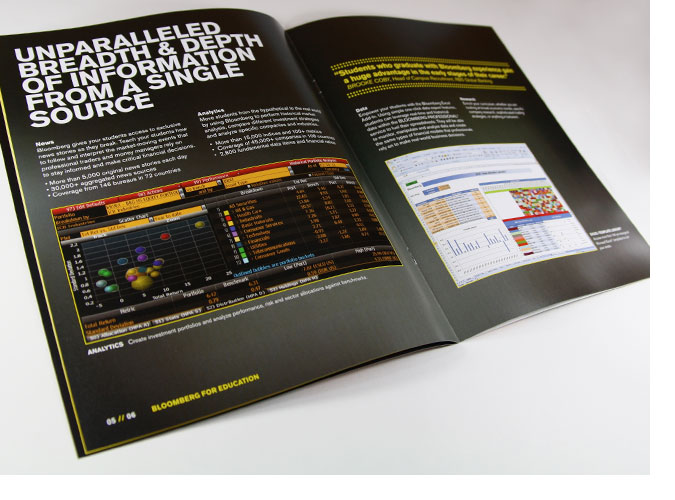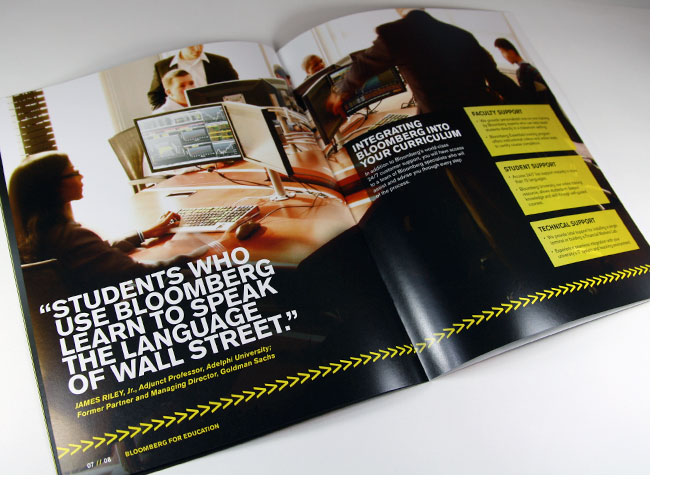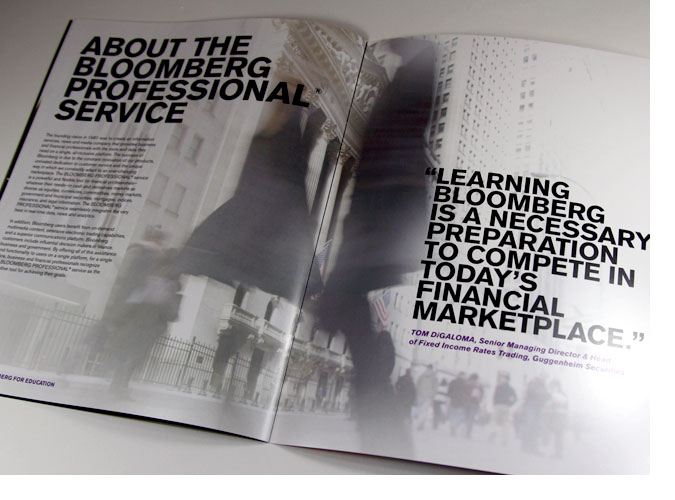 Featured here are the original design spreads: