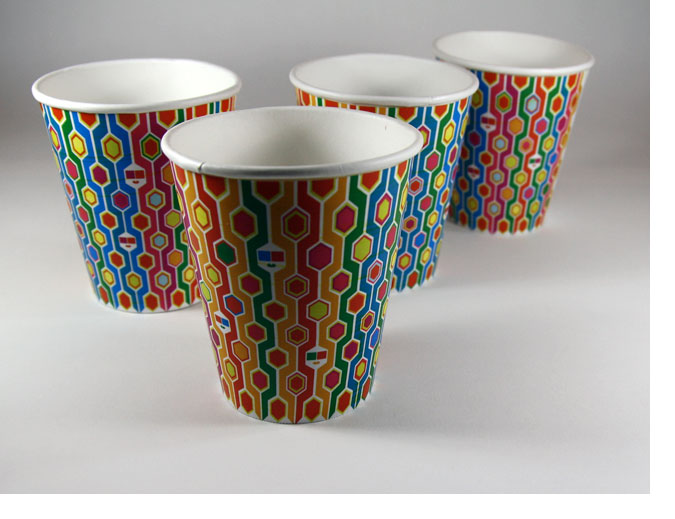 BRIEF: Create new design artwork to be featured on compostable cups in a corporate food court.
DETAILS: Looking back, I honestly cannot remember how I arrived at the honeycomb motif. Perhaps it was worker-bee inspired, but more likely it was simply an exploration of shapes and color.
Shown here for portfolio purposes only.