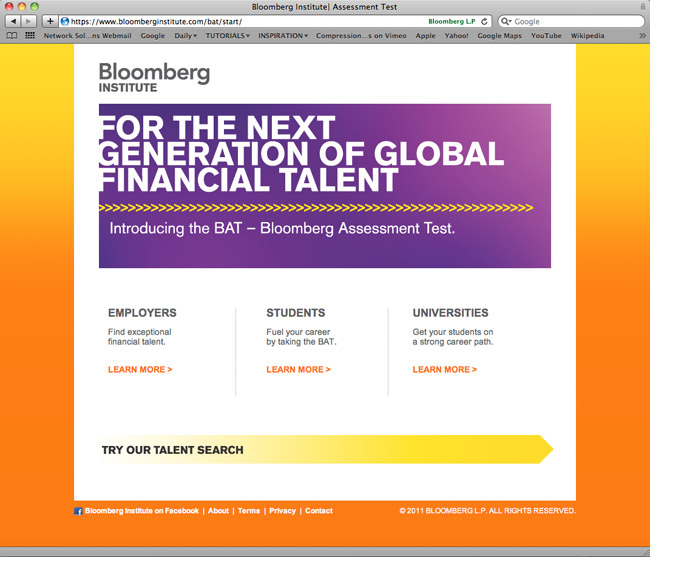 BRIEF: Create a visual identity and website for the Bloomberg Assessment Test.
DETAILS: This website underwent a few visual styles early on, but everyone involved liked the bright and bold approach the best. All elements were greated in Photoshop and then delivered to a production team to implement. The site has since developed a substantial following on Facebook.
Shown here for portfolio purposes only.