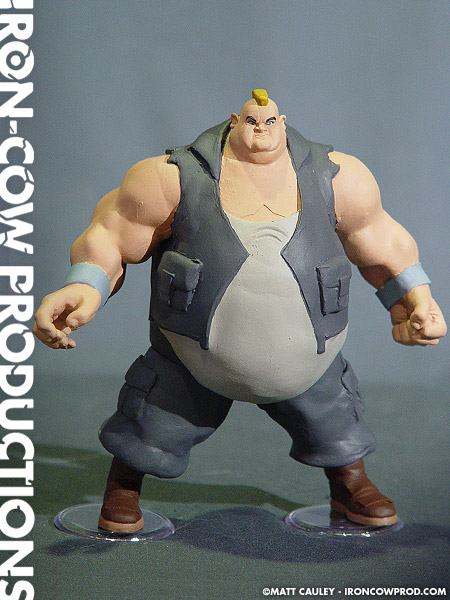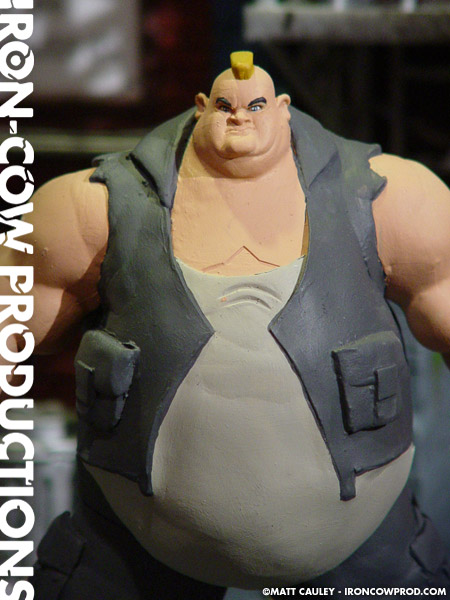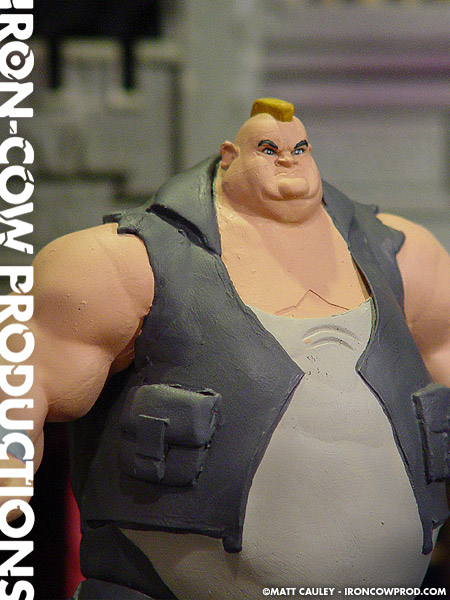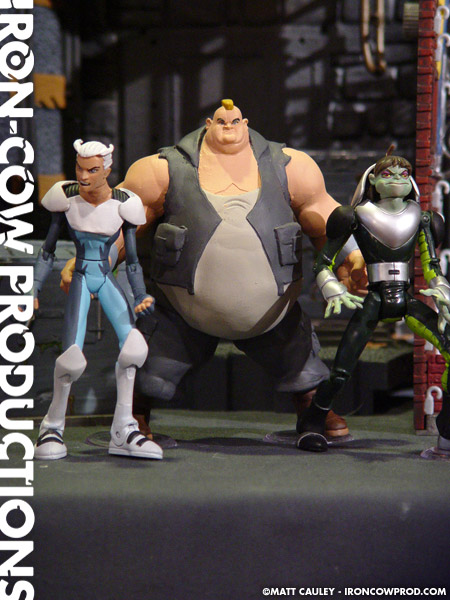 Though I really enjoy 'civilian' figures, I'm such a fan of Blob in his combat gear that I knew I wanted to have a custom version as well.
The Combat Gear Blob is a reworking of the original Toy Biz Blob. New arms from a Teenage Mutant Ninja Turtles villain have been added to a mostly Magic Sculpt torso. The legs and feet are original sculpts.
Though Combat Gear Blob is very striking on the shelf, his bulk really limits his range of motion. Still, I'm happy with how he looks with the other Brotherhood members.
Created Summer 2004
Featured in CustomCon 11