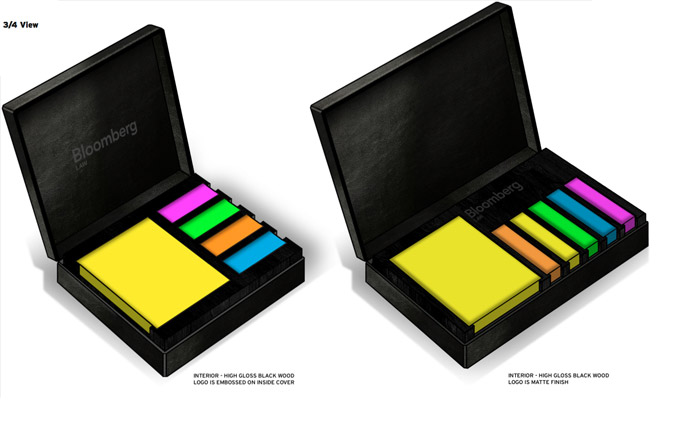 BRIEF: Develop a high-end premium to promote the emerging BLAW platform, to be distributed to lawyers.
DETAILS: The client approached me about creating a special post-it note box, as lawyers often use the multi-colored tabs to mark their documents. It was decided to go as high-end as possible, so I worked with a custom leather manufacturer, exploring several types of quality leather and various types of construction. In the end, only a prototype was produced and the project went in a different direction.
Shown here for portfolio purposes only.