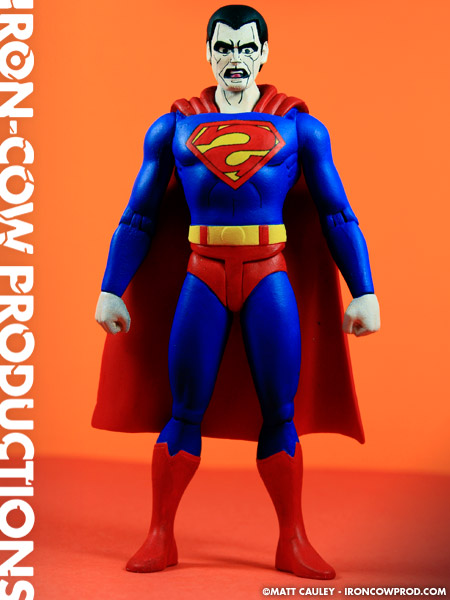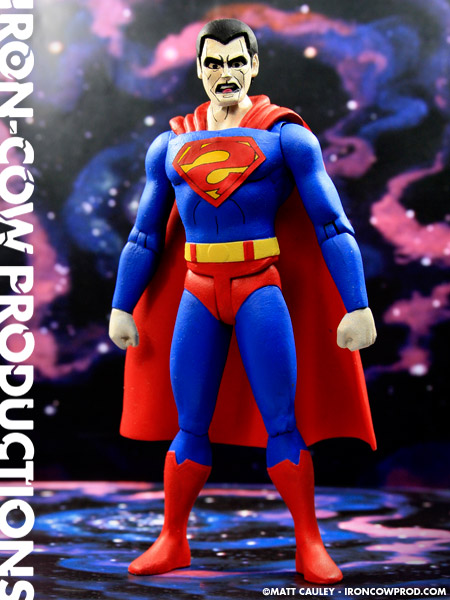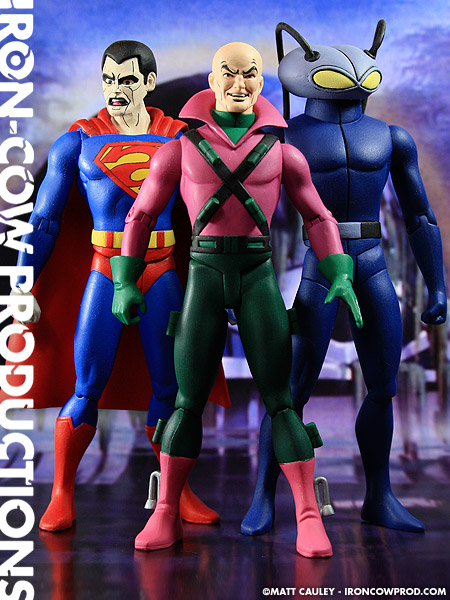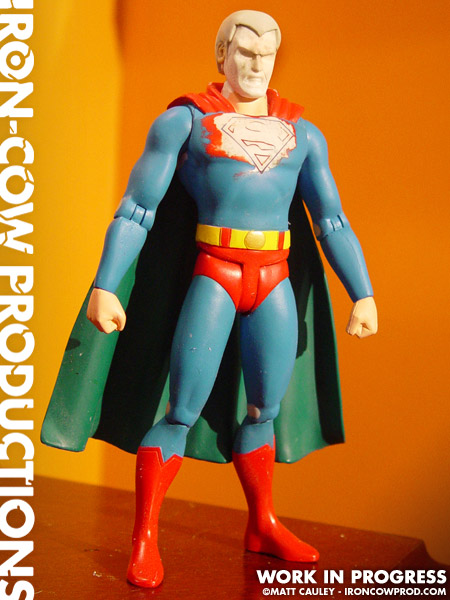 Bizarro began as a DC Direct Super Friends Superman figure. I removed the arms and reworked the torso, to allow the arms to rest closer to the figure's side. The headsculpt was originally from a Street Fighter figure (drawing a blank… the guy with the yellow pony tail?).
Unfortunately, that part was a bit undersized. I molded this and used Hydrospan to scale it up to the proper size. It was then reworked using Magic Sculpt to better match the control art. I then added in a new cape and the rest is simply paint.
Bizarro am now ready to battle Superman!
Created Spring 2009
Featured in CustomCon 22