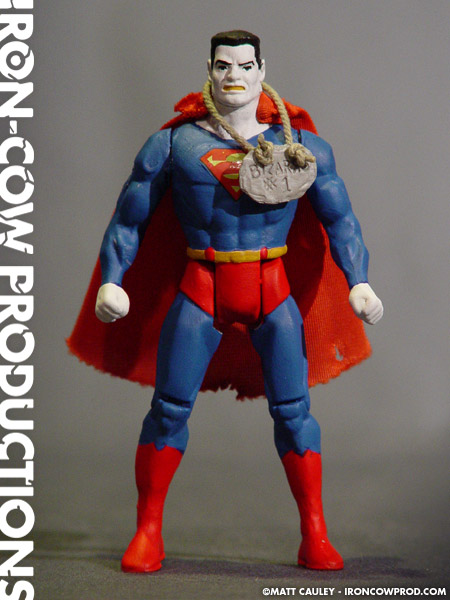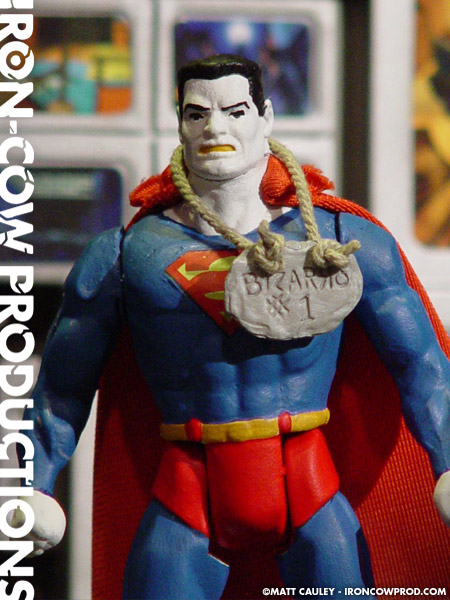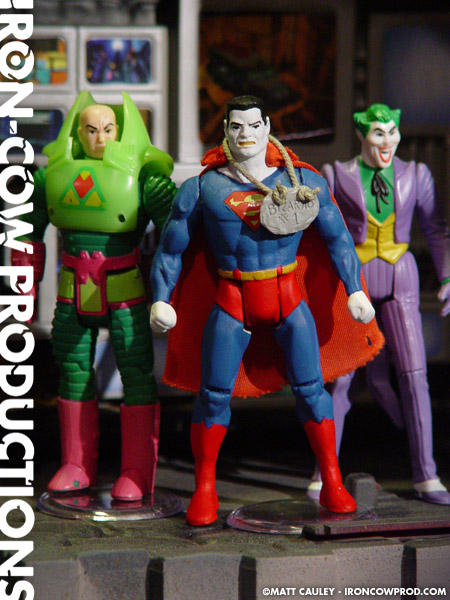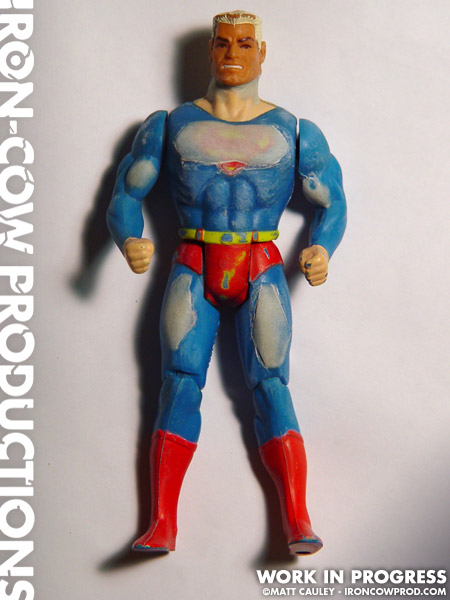 The following except is taken from Toy Otter's Super Powers Find: Bizarro has long been one of Superman's most popular villains, and as such was a natural to show up in the Super Powers Collection. Rumored to be part of the 4th series, Bizarro was one of the few rumors that have turned out to be true! Although there are a few logical repaints in these final series, Bizarro most likely would have been a new sculpt to reflect his fragmented appearance as shown in the concept art (as seen at Toy Otter's SUPER POWERS find).
To create the Bizarro custom, I began by removing the limbs from a Super Powers Superman figure. Bizarro's arms and legs come from an early Toy Biz Iceman figure, which gives him and appropriate blocky appearance. It also helps add just a hint of height to him. To maintain the Super Powers aesthetic, I then glued the elbow joints in place and covered them over with Magic Sculpt. The headsculpt actually comes from a G.I. Joe Extreme Lt. Stone figure my parents found at a garage sale. The body is out of scale with Super Powers, but the head works perfectly. Finally, a medallion borrowed from a DC Direct Bizarro completes the custom.
Since the original Superman limbs were easily removed, Bizarro retains the punching feature. Squeeze his legs together and watch him do battle with Superman!
Created Summer 2004
Featured in BACK ISSUE! #30