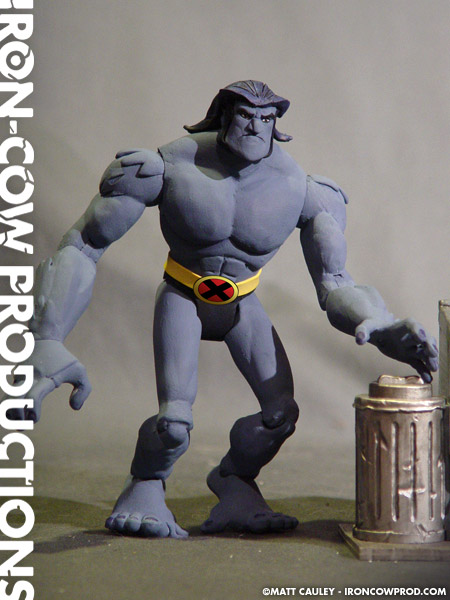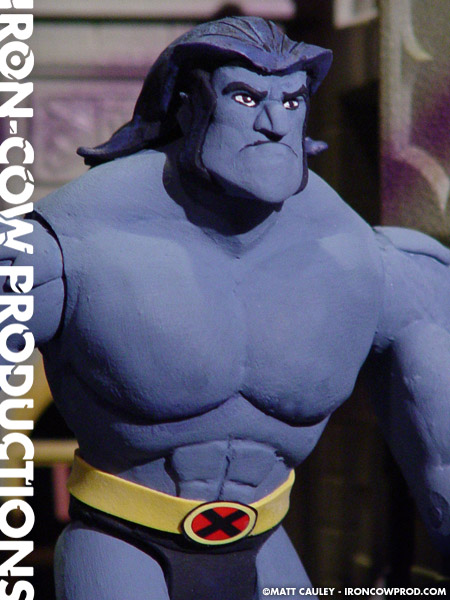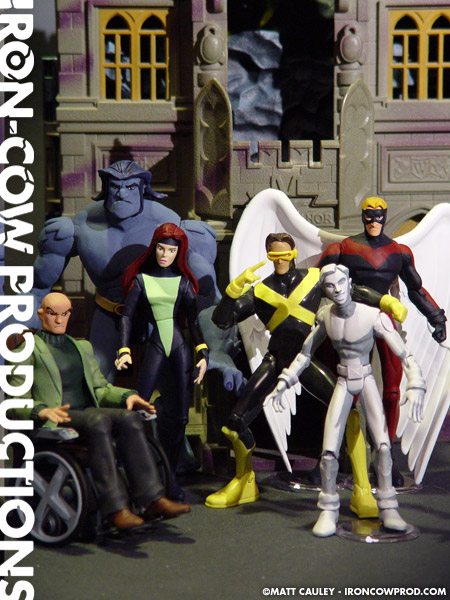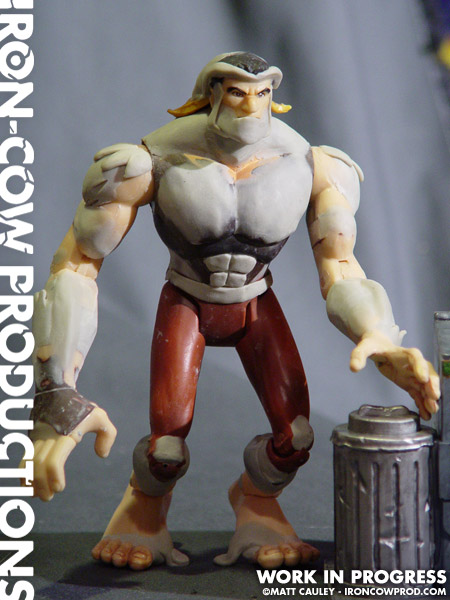 Beast has been on the project's list for close to two years now. When I first began customizing the X-Men Evolution characters, I knew I wanted to use a Juggernaut figure to make Beast, but it wasn't until I saw Phil Ramirez's Beast prototype on Julius Marx's site that it all really came together.
For the most part, Beast is just a heavily reworked X-Men Evolution Juggernaut. I sliced apart the forearms and extended them using a metal support rod. I did the same for the calves and feet. All of Juggernaut's armor had to be sanded down. This left the surface of the figure a mess, but luckily Magic Sculpt helped smooth out all rough spots. As you can see from the photo above, I used a *lot* of Magic Sculpt.
Anyway, Beast is now finally complete. Due to his blue coloring, he pops out really nice amongst the other figures on the shelf.
Created Summer 2004
Featured in CustomCon 11
Winner: CUSTOM OF THE YEAR 2004 (Best Animated Figure)