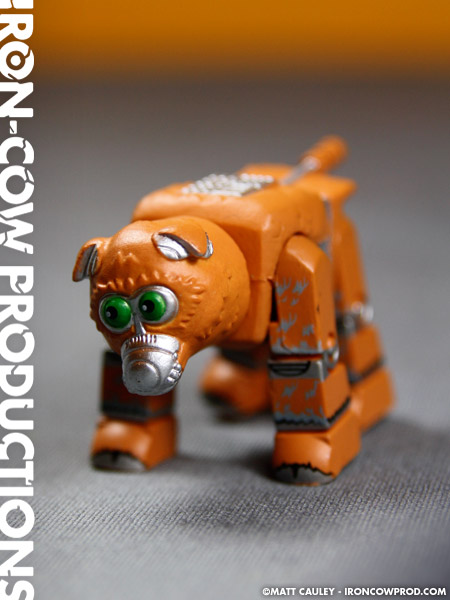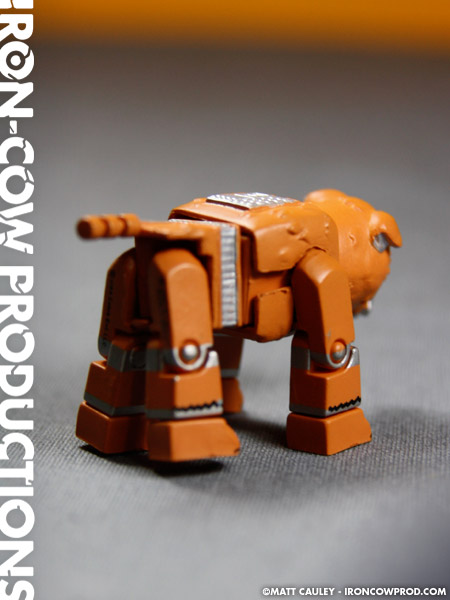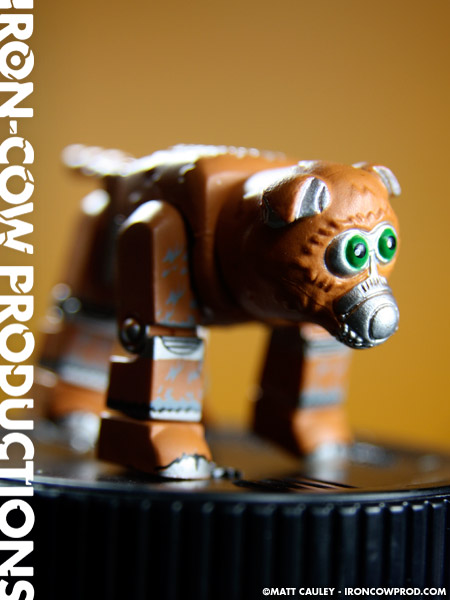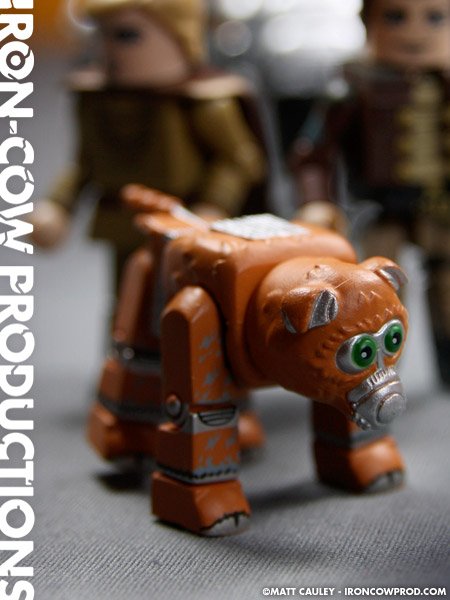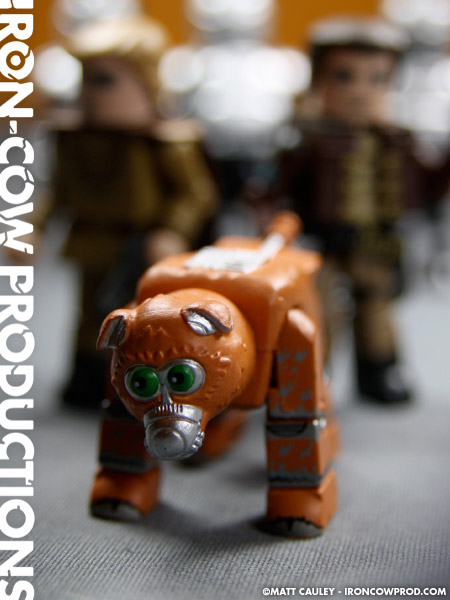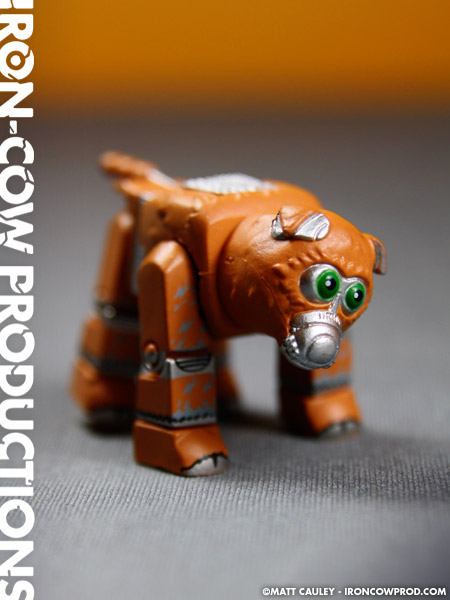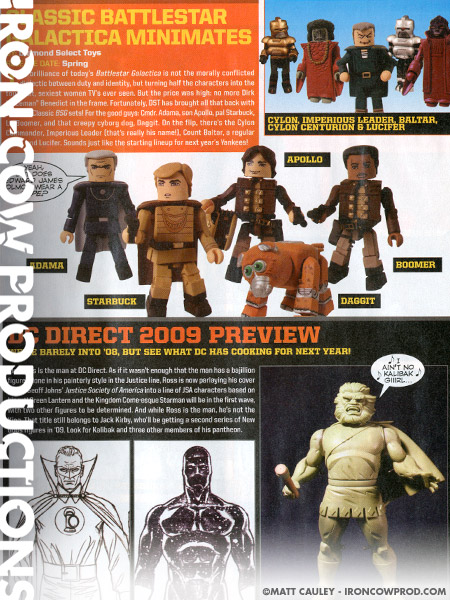 Over the course of 2005-2008, I assisted Art Asylum, designing production control art for various projects, most notably their Minimates line. This involved turnaround views for every part of the figure that was to be included in the final product, along with any surface artwork that needed to be applied.
When I was in discussions with Art Asylum on the fledgling Battlestar Galactica line, I asked if I could pursue a Muffit figure. The Production Manager responded that they simply weren't set up for that type of special sculpt, and it wouldn't be possible with the Minimate form. I had a moment of inspiration, asked him to hold on one second, walked over to the wall were a few "blank" Minimates were on display. After a quick reshuffle of parts, I had assembled a rough Muffit prototype, and the expression on the manager's face face went from doubt to an ear-to-ear smile. While there was still some initial doubt as to whether Muffit could get greenlit, I was able to go ahead and pursue my design so that we could pitch the idea.
Muffit underwent a few different variations along the way, exploring different pricing options. At one point, we developed a look that did not include the sculpted chest piece. All of those details were to have been painted on. Luckily, the original design stayed intact for the production process and that is the version that was released in the Battlestar Galactica Colonial Warriors Boxed Set. On a side note, a few years after the release of the Muffit Minimate, the same concept was adapted into the Terror Dog Minimate from the Ghostbusters line as well as the Lockjaw Minimate for the Marvel line. Out of all my contributions to the Minimate line, I think it was the innovation on the Muffit figure that I'm most proud of, and the other characters that were made possible because of it.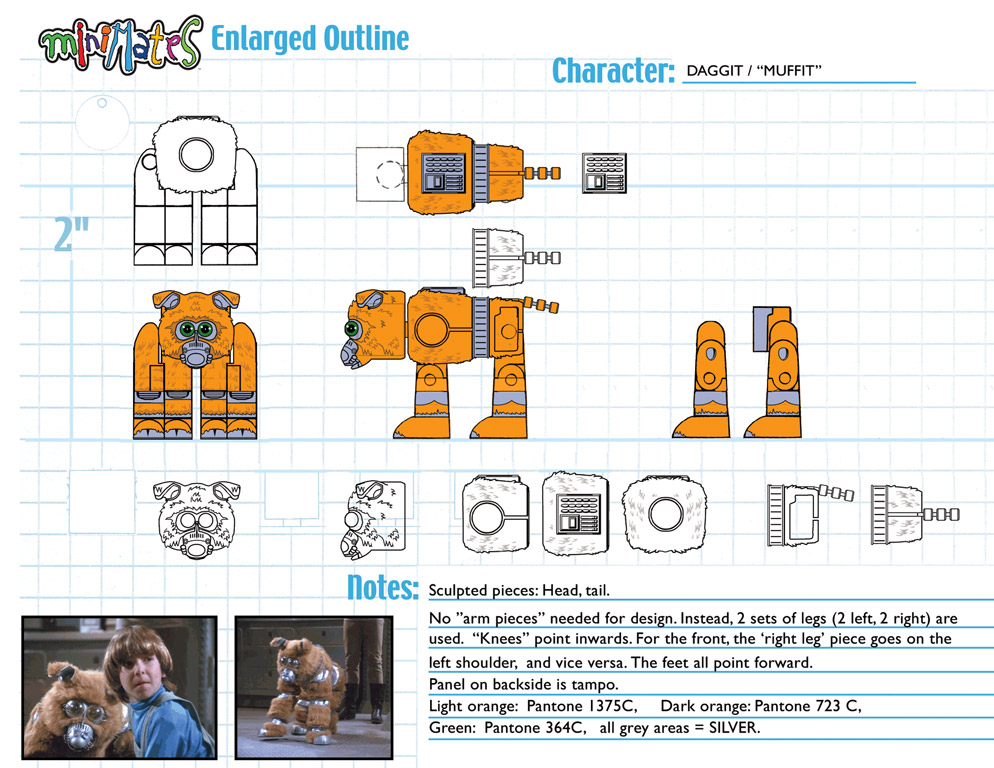 While the photos shown here on the site represent the finished figure, it should be noted that I contributed the control art only. As with all of the Minimate projects, there were many talented people involved: production managers, sculptors, other designers… This figure was very much a team effort, and the finished product reflects the contributions of many individuals.
Released 3/05/2008
Featured in TOYFARE MAGAZINE, Issue #127, March 2008.