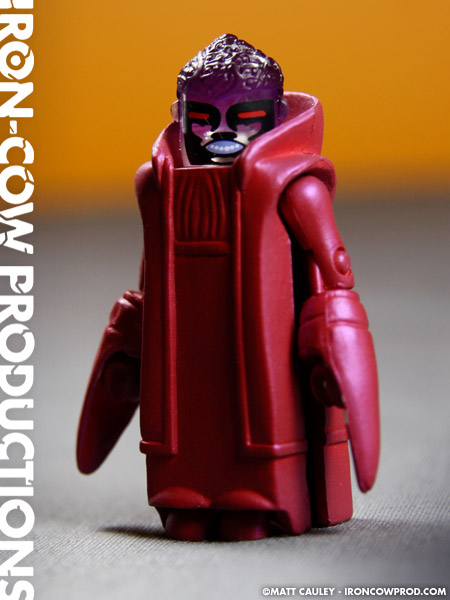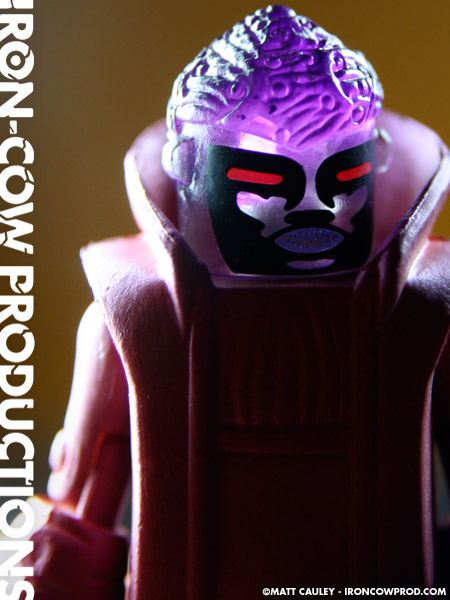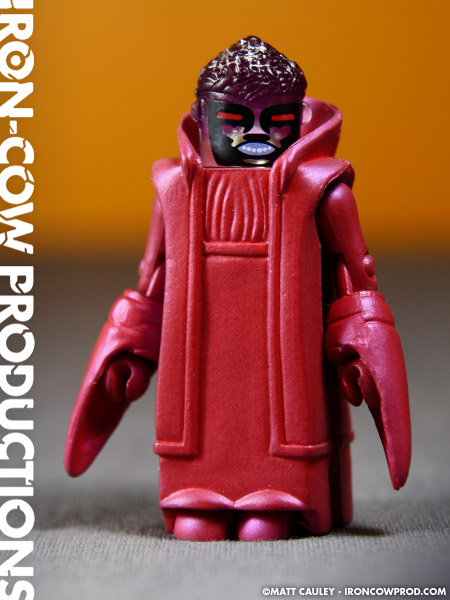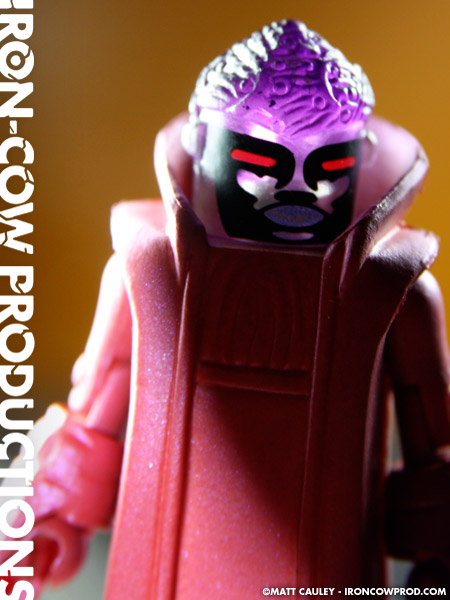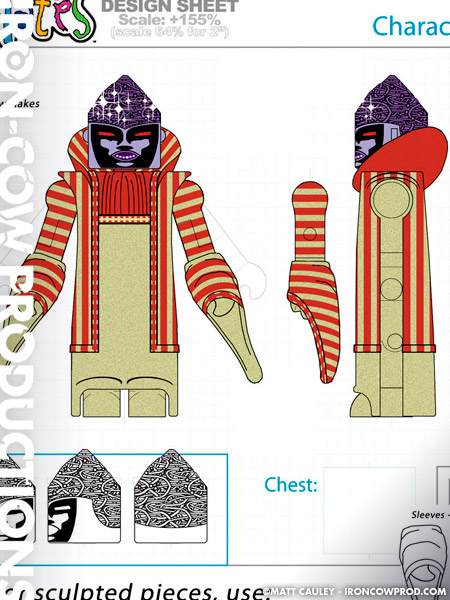 Over the course of 2005-2008, I assisted Art Asylum, designing production control art for various projects, most notably their Minimates line. This involved turnaround views for every part of the figure that was to be included in the final product, along with any surface artwork that needed to be applied.
I forget how exactly I came to be involved with the Lucifer project, other than I had mentioned I was a huge fan of the Classic Battlestar Galatica show and had vocalized my desire to be involved with any future additions to the Minimate line. From what I recall, the Classic Cylon Minimates had been released to a great degree of success, and Art Asylum wanted to explore an expanded Battlestar Galactica line. As I had a knack for the "non-human" designs, I was given the task of developing all of the aliens for the continuing series.
With Lucifer, I wanted to try to make an exciting figure out of a character that was essentially a purple head wearing robes. Still, by designing a sculpted head cast in transparent plastic, we were able to achieve an effect similar to the prop used on the show. It's too bad we never got the go-ahead to pursue the Spectre repaint, though. Spectre would have used the same sculpt as Lucifer, but would have involved a much more dramatic paint scheme.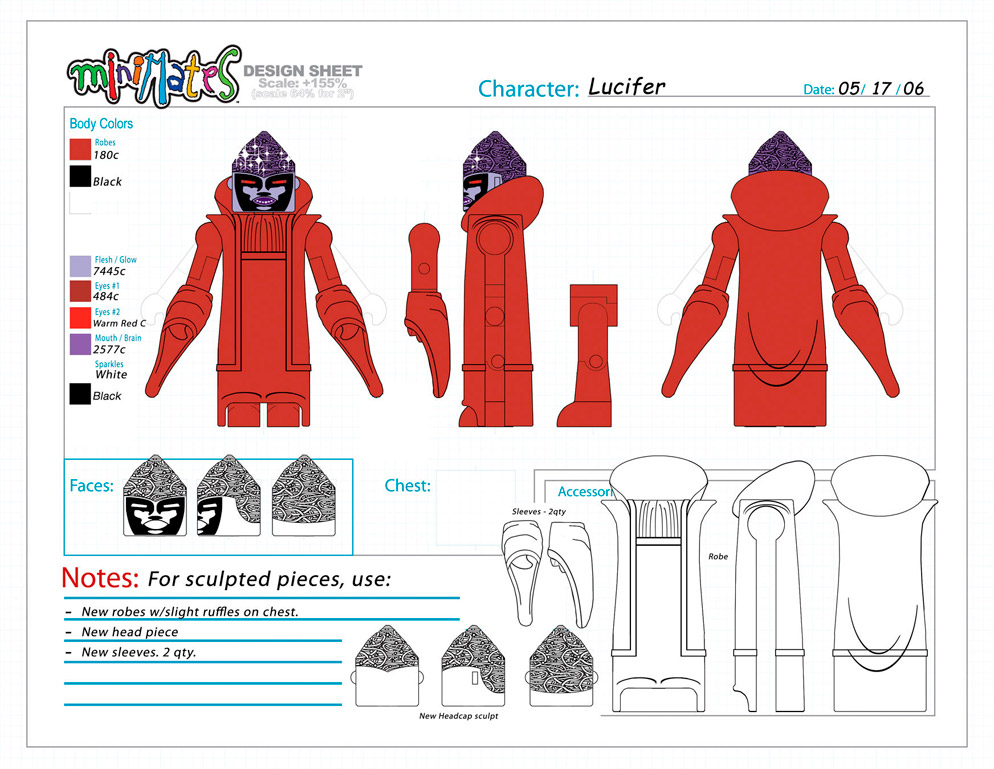 While the photos shown here on the site represent the finished figure, it should be noted that I contributed the control art only. As with all of the Minimate projects, there were many talented people involved: production managers, sculptors, other designers… This figure was very much a team effort, and the finished product reflects the contributions of many individuals.
Released 3/05/2008
Featured in TOYFARE MAGAZINE, Issue #127, March 2008.