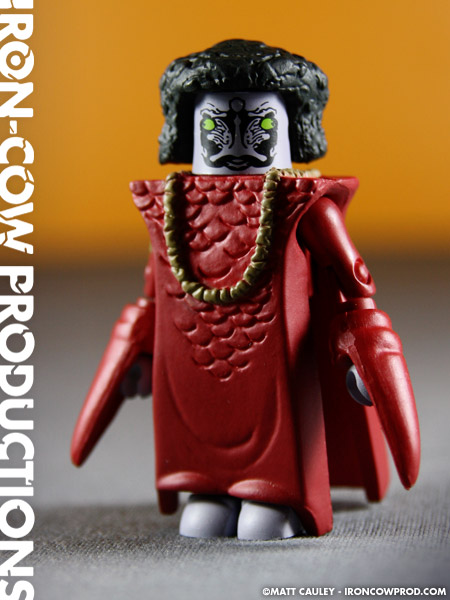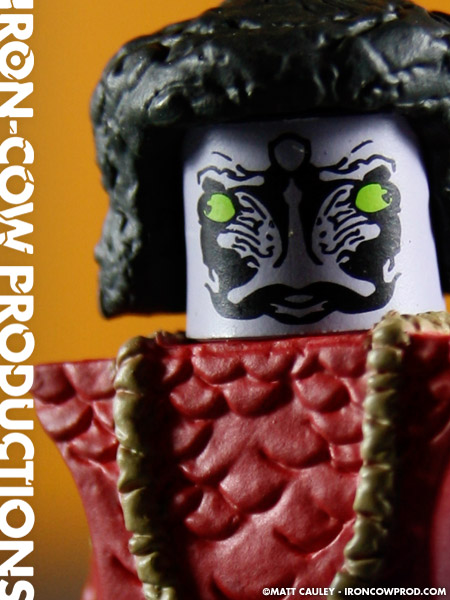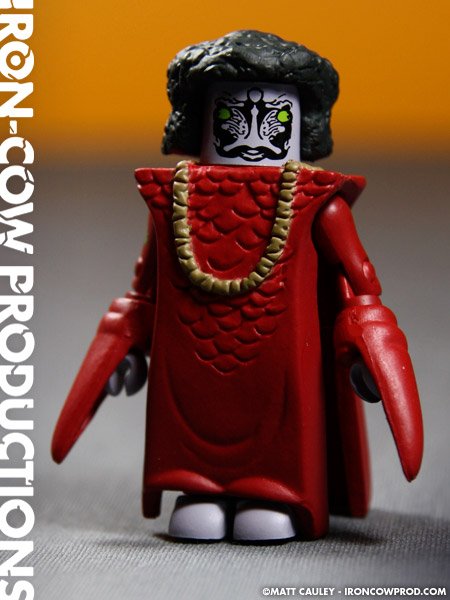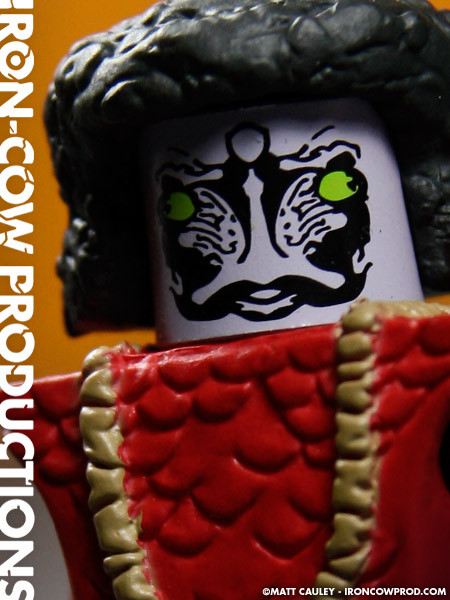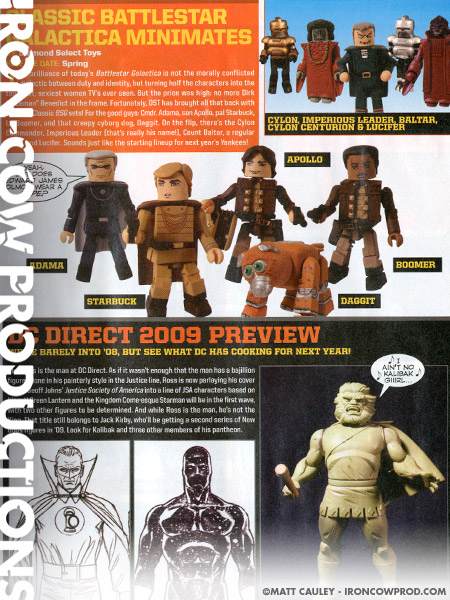 Over the course of 2005-2008, I assisted Art Asylum, designing production control art for various projects, most notably their Minimates line. This involved turnaround views for every part of the figure that was to be included in the final product, along with any surface artwork that needed to be applied.
Looking back, I wish I could remember more details about the process that went into the design of the Imperious Leader figure. From what I recall, the Classic Cylon Minimates had been released to a great degree of success, and Art Asylum wanted to explore an expanded Battlestar Galactica line. As I had a knack for the "non-human" designs, I was given the task of developing all of the aliens for the continuing series. We started off with the Imperious Leader, though finding visual reference was difficult. I believe there were only a few photos of the tv prop to reference, along with the action figure that had been released all those years ago. The rest was basically me squinting at screen captures and hoping for the best. Still, in the end I'm really happy with how the figure turned out. It might not be as eye-catching as some of the other projects I developed, but I've always had a soft spot for the aliens of the original Battlestar. It's too bad I never had the opportunity to work on that Ovion figure. THAT would have been a great alien to design…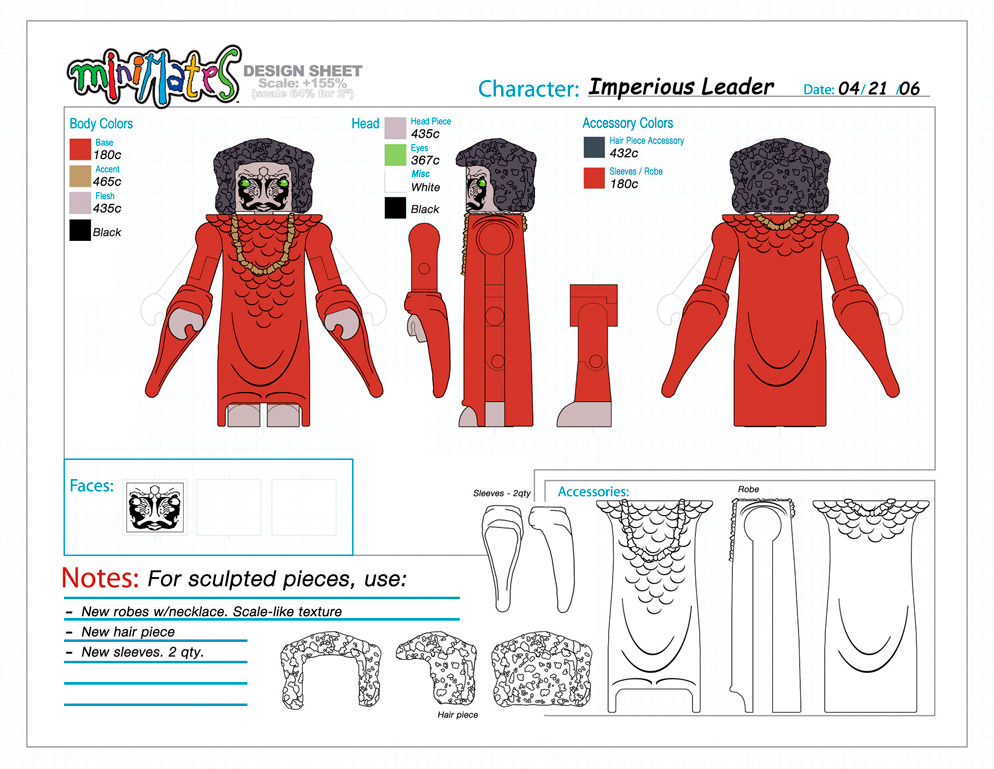 While the photos shown here on the site represent the finished figure, it should be noted that I contributed the control art only. As with all of the Minimate projects, there were many talented people involved: production managers, sculptors, other designers… This figure was very much a team effort, and the finished product reflects the contributions of many individuals.
Released 3/05/2008
Featured in TOYFARE MAGAZINE, Issue #127, March 2008.