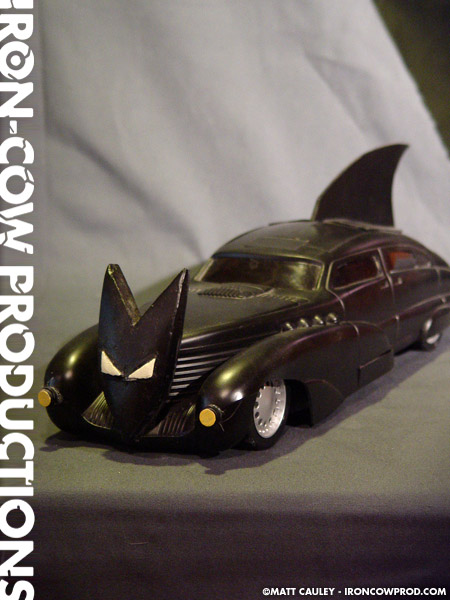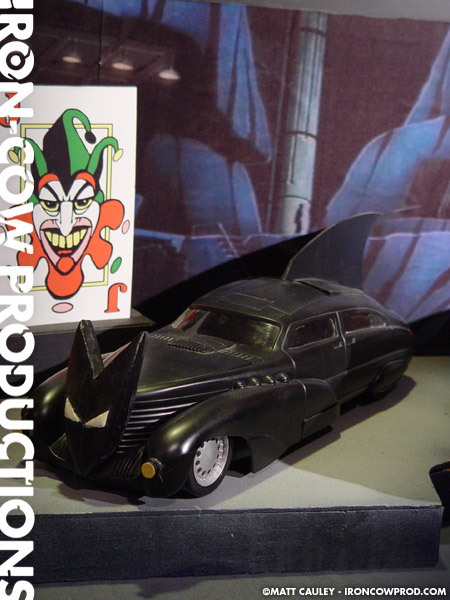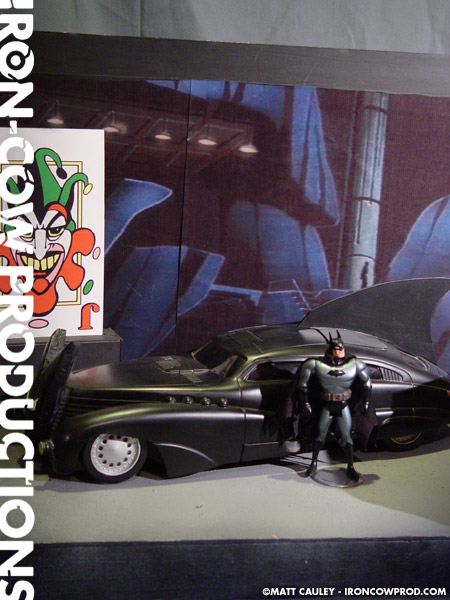 Though the Retro-Batmobile appeared in only one episode of Batman: The Animated Series, it is such a classic design I knew I wanted a version for myself.
I used the Shadow Thundercab as the basis for this project. It is fairly close in shape to the original animated design. The bat shield was sculpted from balsa wood and attached with hot glue. The roof fin was cut from styrene and applied to a styrene patch that fits perfectly in the roof opening. It took awhile to get the proper shape, so try cutting the shape first out of poster board and then trace this onto the styrene. I finished the project by masking the windows and applying first a coat of primer and then finished by spray the car with several coats of Krylon Spray Flat Black.
I recently discovered that Hasbro was planning an almost identical version of the Retro-Batmobile. ToyOtter has an excellent article on this new discovery, so click HERE to see what almost appeared on the shelves.
Created Spring 1999
Featured in Lee's Action Figure and Toy Review, Issue #89