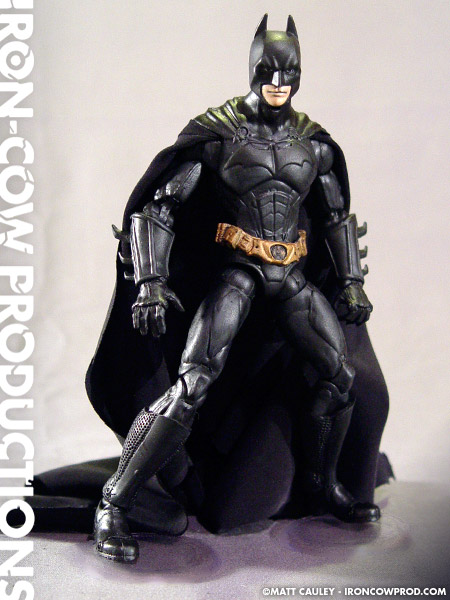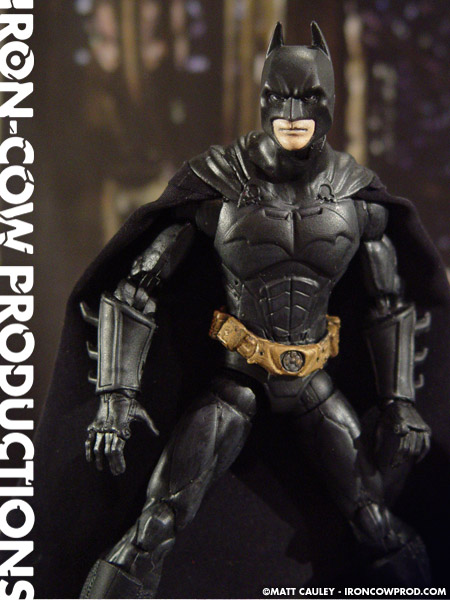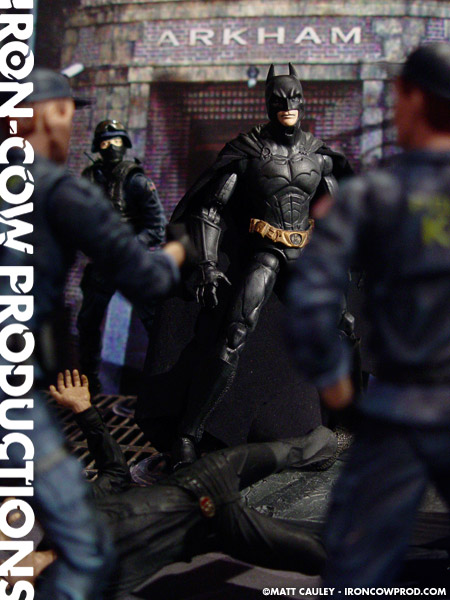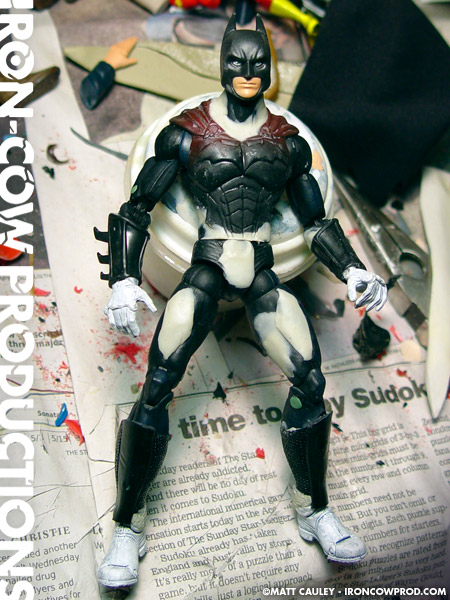 In the wake of his parents' murder, disillusioned industrial heir Bruce Wayne (Christian Bale) travels the world seeking the means to fight injustice and turn fear against those who prey on the fearful. He returns to Gotham and unveils his alter-ego: Batman, a masked crusader who uses his strength, intellect and an array of high tech deceptions to fight the sinister forces that threaten the city.
Inspired by Spidey2007's Super-posable Batman, I decided to give his recipe a shot myself. Batman uses a Marvel Legends BULLSEYE figure as a base. I removed the arms and shins, and spliced in parts from the Total Control Batman figure.
This is where the headsculpt comes from as well. To make the chest armor, I removed the belt from the "snap-on" armor that comes with the Ninja Bruce Wayne Batman Begins figure. Additional details were sculpted using Magic Sculpt. A 20″ wide cloth cape was glued under the cowl and completes the ensemble.
The super-posable Batman figure features a bazillion points of articulation and comes with a cloth cape that expands to 20″ wide!
Created Summer 2005
Featured in CustomCon 13