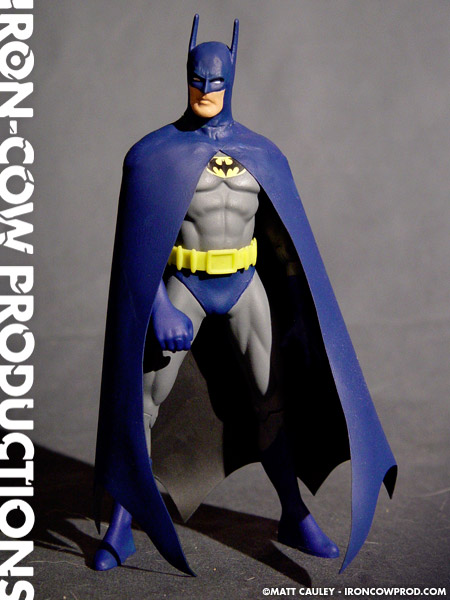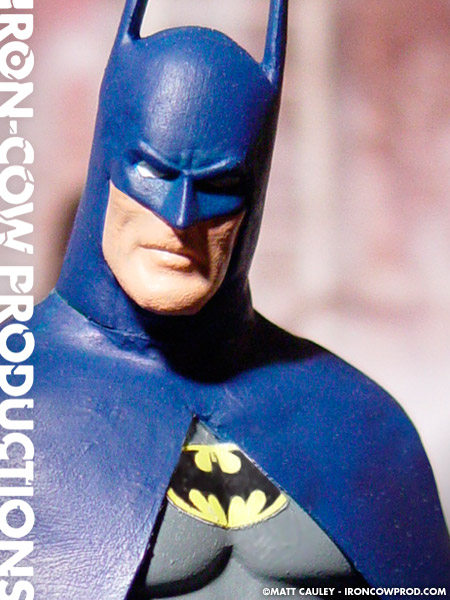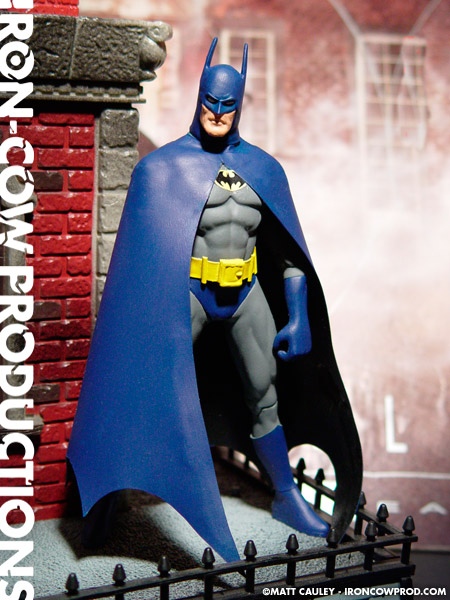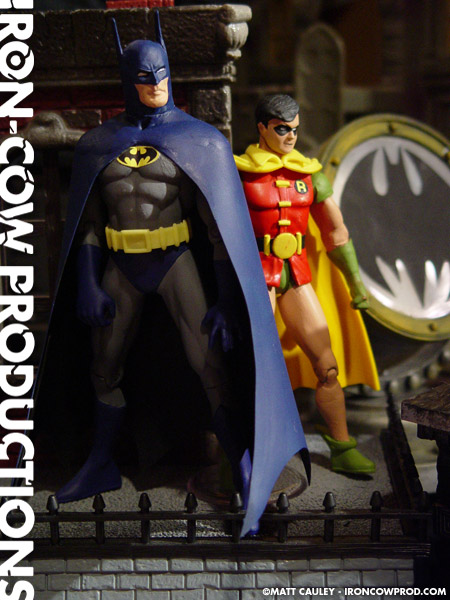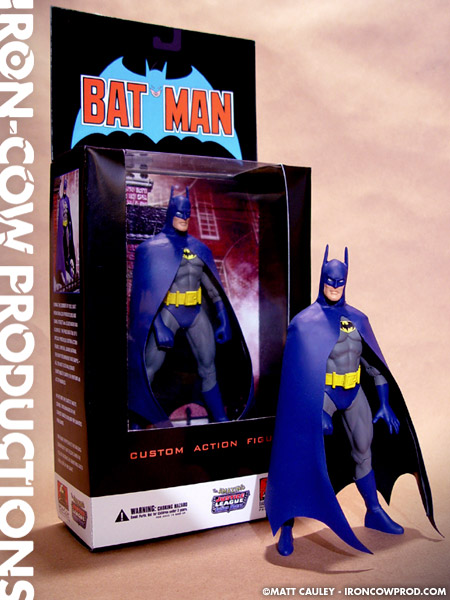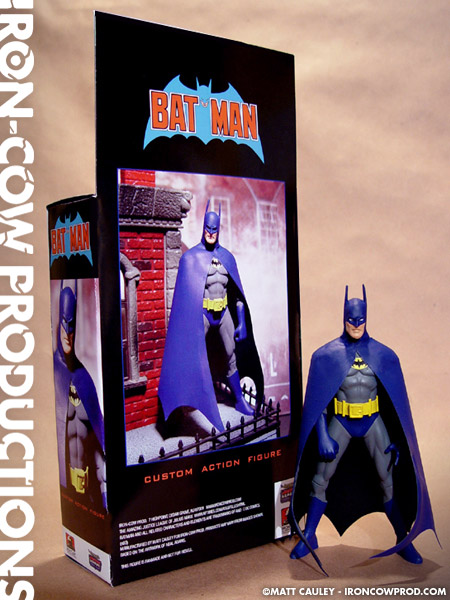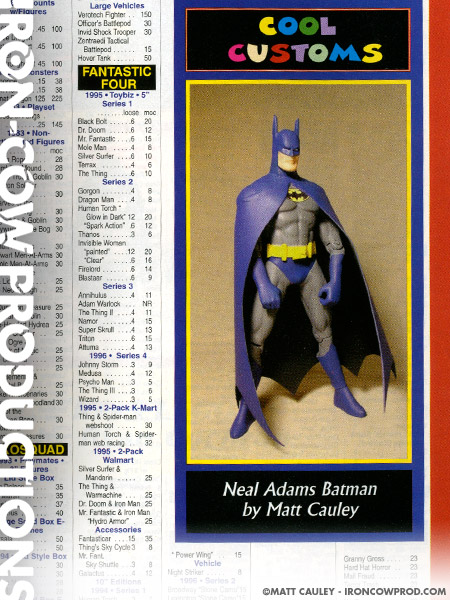 For years I had wanted what I referred to as a "silhouette" Batman. This meant my ideal Batman figure would be one that was enveloped by his cape and usually seen only in shadows. After experiencing with clear vinyl I felt comfortable enough to attempt this custom.
The basic idea here is to wrap the vinyl around the figure so the vinyl can hang straight. The widest point along the chest is usually the best place. Even then, I had to slice off the sides of the lower arms to accommodate the look I wanted. First, though, I began using a piece of paper to make a pattern. You will want to do this before cutting the vinyl. Once I had the shape I wanted, I primed and painted the 'inside' of the cape before attaching it to the body. I then primed and painted the figure separate from the cape. Once that was painted, I used super-glue to join the two together.
The edge of the vinyl now created a "seam" across the figures chest and back. Kneadatite was used to fill the seam and smooth out the transition. Once dry, a small amount of Alumilite was rubbed over the area to create a smooth surface. This helped blend the various textures into one smooth finish. A word of advice, though: be careful when sanding, as vinyl cannot be sanded.
At this point, I used paper to mask off the "inside" of the figure, and then primed and painted the outside and head. When all is said and done, I feel the Neal Adams Batman figure is my ideal design for a Batman figure design.
Created Spring 2001