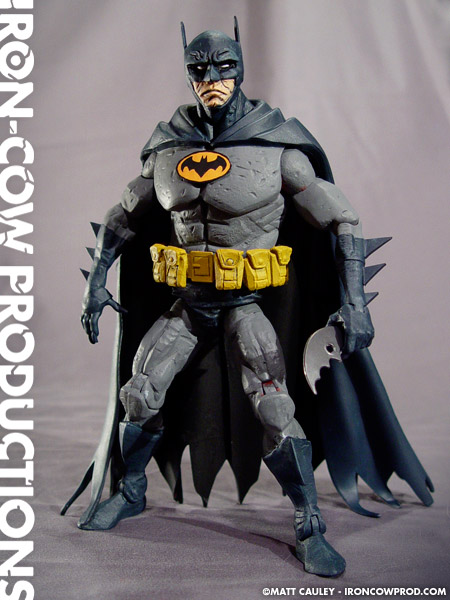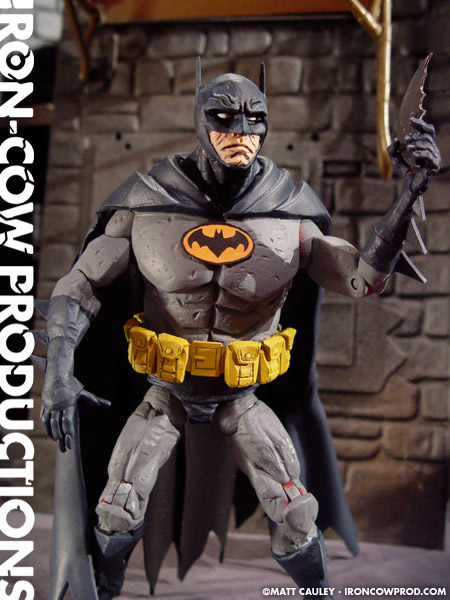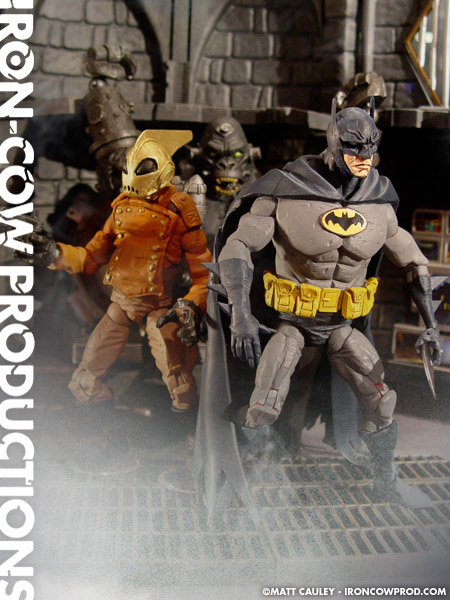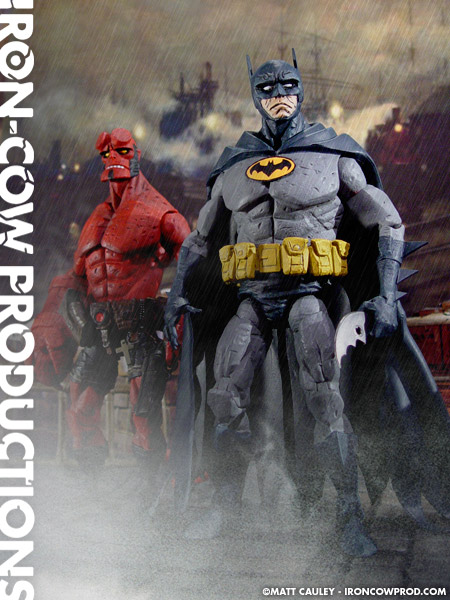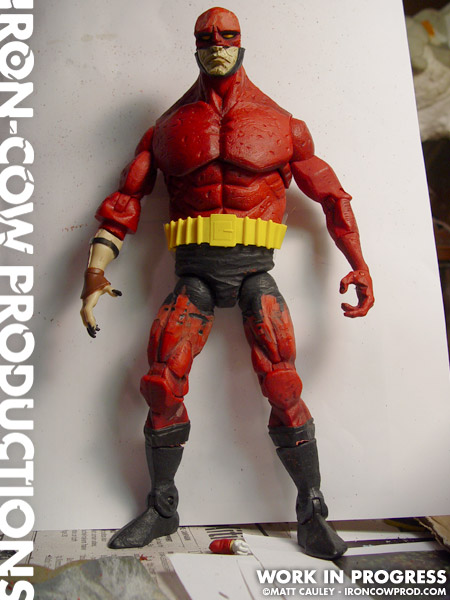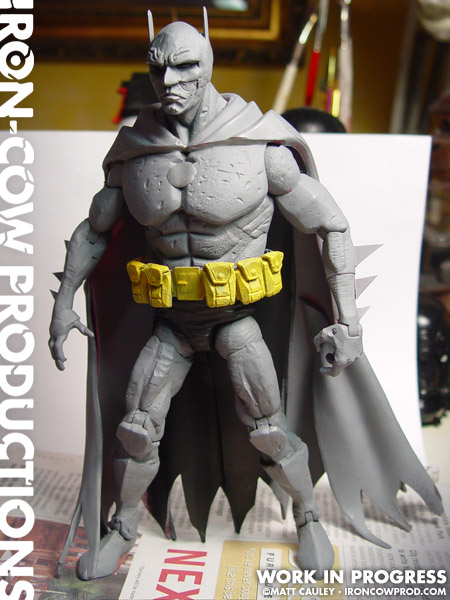 Alrighty! Better late than never, right? This guy was supposed to make his debut at the same time as my Mignola-inspired Rocketeer custom. If I'm a big Rocketeer fan, then I'm an even BIGGER Batman fan (although I guess that's stating the obvious, considering the content of this site). Anyway, At the same time I ended up with a spare Lobster Johnson in my collection, I had also found a spare Hellboy figure for cheap. I *really* wanted to have a Mignola-inspired Batman on my shelf, and the Hellboy figure provided the perfect base.
I began by removing the boots and face from a Lobster Johnson figure and attached them to the Hellboy. The underarms had to be whittled away so that Batman's arms could lie a bit more flush against his side. The biggest hurdle was finding a replacement arm once Hellboy's gauntlet was removed. An X-Men Evolution Sabretooth accessory proved to be a near perfect fit. Most of the surface detail had to be reworked with Magic Sculpt, but the piece came together fairly quickly. I added the cape from an assortment of 10″ scaled figures (mainly the Justice League Superman) and patched the seams with Magic Sculpt.
Just for you random trivia buffs out there: this figure is based on Batman's appearance in Legends of the Dark Knight #44. Mignola considers this to be the first "Hellboy" story he ever did. A fantastic issue, if you haven't read it.
Created Winter 2005