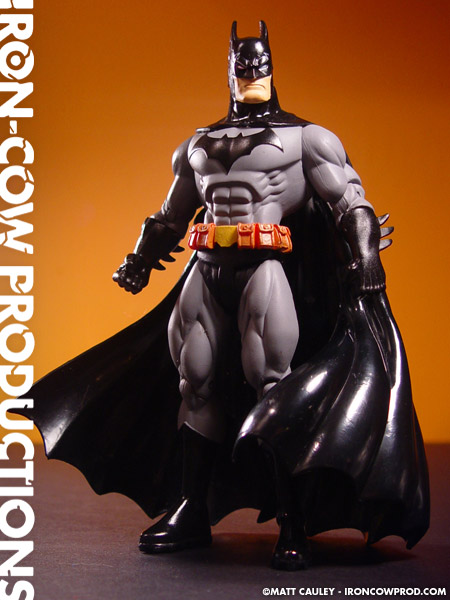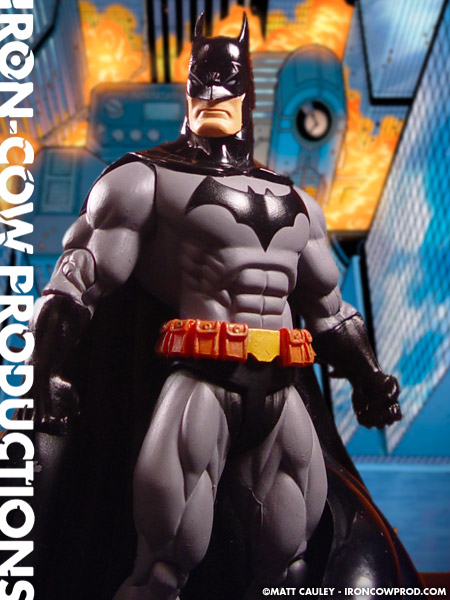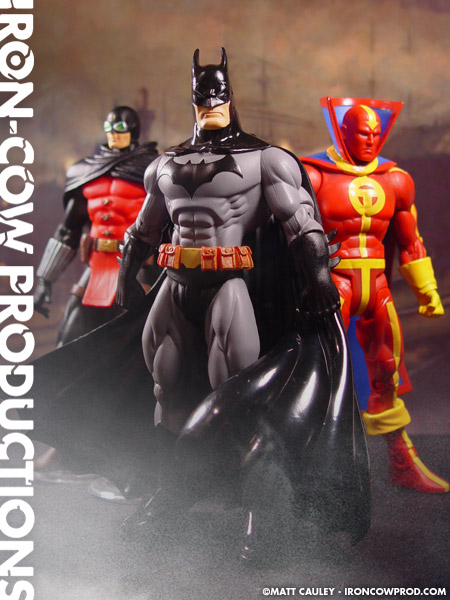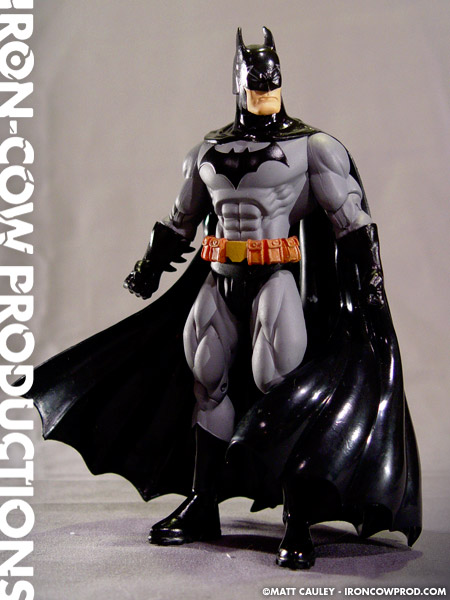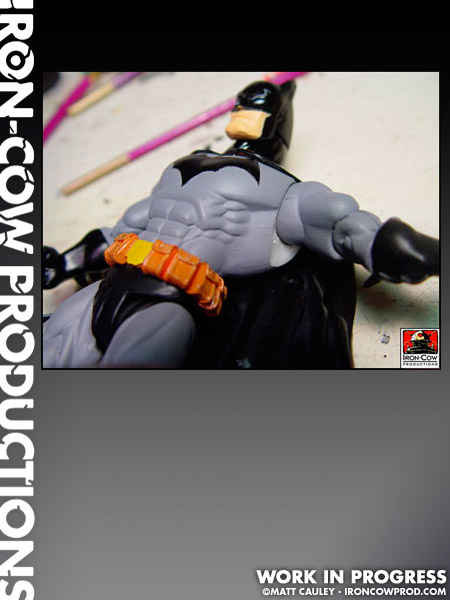 Edward "Ed" McGuinness is an American comic book artist and penciller, best known for his work on Superman, Deadpool and Superman/Batman. I have long been a fan of his art, and as it turns out I'm actually good friends with his sister. When DC Direct released the first line of action figures based on McGuinness' art, I couldn't be more excited. Unfortunately, when the finished product hit shelves, it didn't quite capture the essence of McG's artwork.
The basic on the DC Direct McGuinness Batman is really quite nice, though. The sculpt captures the very specific proportions Ed is known for drawing. I wasn't happy with how the arms stuck out, though, so I hollowed out the sides of the figure to allow the arms to lie closer to sides. I then removed the original cape the figure had come with and replaced it with a combination of 2 capes taken from the Batman Forever movie line. It's a bit messy on the backside of the figure, but from the front it looks pretty rockin'.
This project barely qualifies as a custom, and yet I'm really happy with the results. If you want to see a guy who has taken the art of Ed McGuinness to a whole new level, though, you've gotta check out Swass!Design. That guy has come up with an army of the most amazing McG-styled customs. Brilliant stuff.
Created Fall 2005
Featured in CustomCon 21