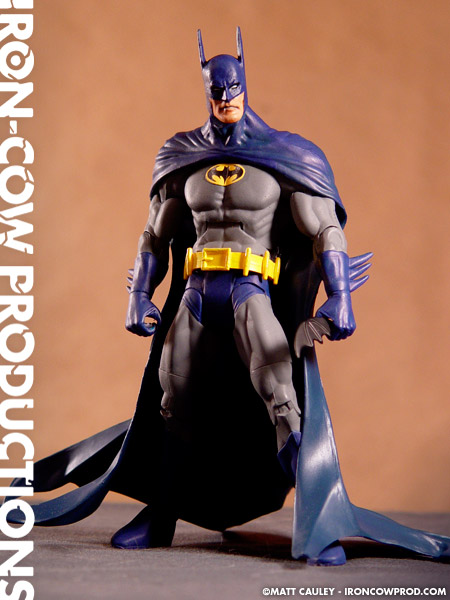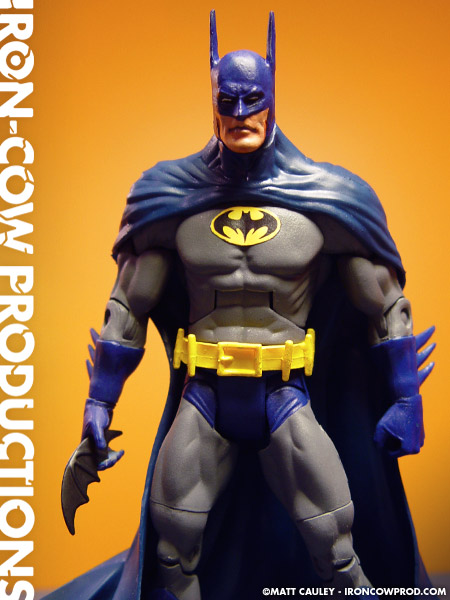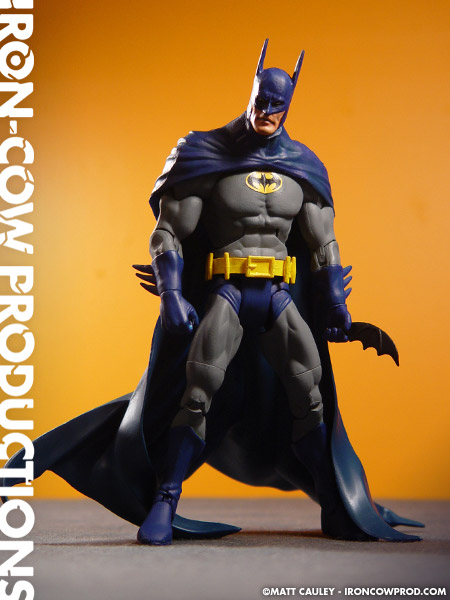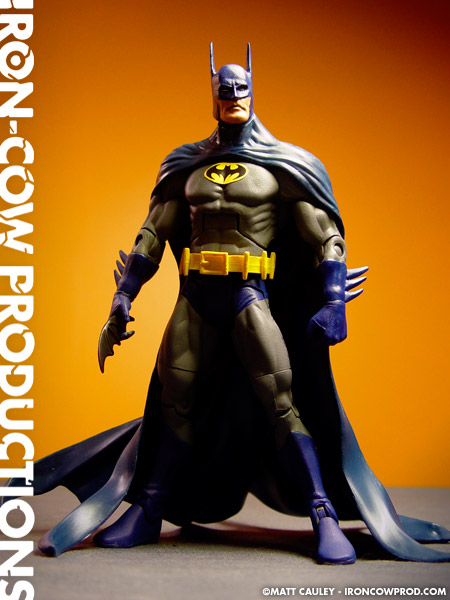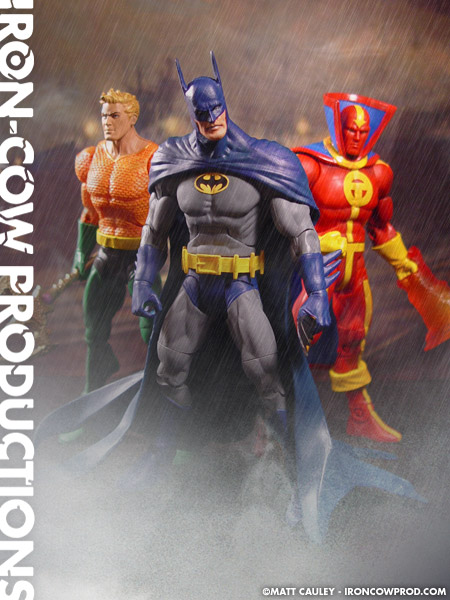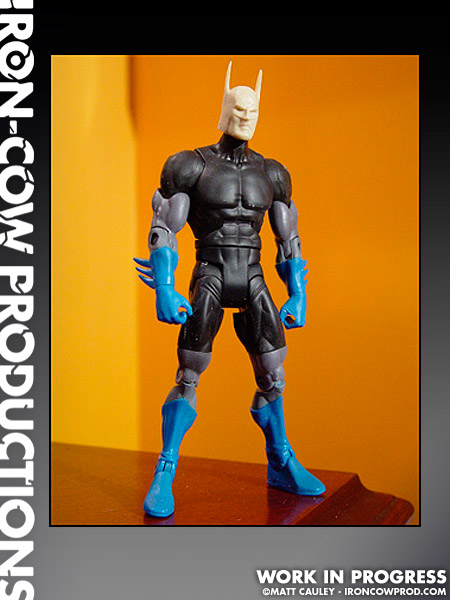 While I really enjoy the DCUC Crime Stopper Batman, the figure struck me as a tad bulky overall. Growing up on the Neal Adams and Marshall Rogers vision of Batman, I prefer my Bats to be a bit on the leaner side, and to have a little bit of vampire drama mixed in with his cape as well.
To help achieve this, I removed the original torso section of the Crime Stopper Batman and replaced it with the slimmer torso from a DCUC Black Manta. The cape is taken from a DC Direct Justice League of America Batman figure, while the belt is taken from a DC Direct Crisis Batman figure. I had originally planned on using a Mego Batman belt, but the Crisis Batman belt seemed a better fit overall. Finally, the head is reworked from a cast of my own custom Neal Adams Batman figure from a few years back. The more narrow torso really helps capture that classic 1970's Batman look and feel, and the cape was a surprisingly good fit, needing only a little reworking on the Manta neck to achieve a proper fit.
While it's still a tad bulky to be a true 1970's Batman, I'm much happier with my Detective Bats custom. Some people like Bats smiling, some like him dark and gritty. Me? I'm all about the dark detective look, a man who's not only strong, but lean and acrobatic as well.
Created Summer 2008
Featured in Action Figure Insider's DCUC Custom Showcase