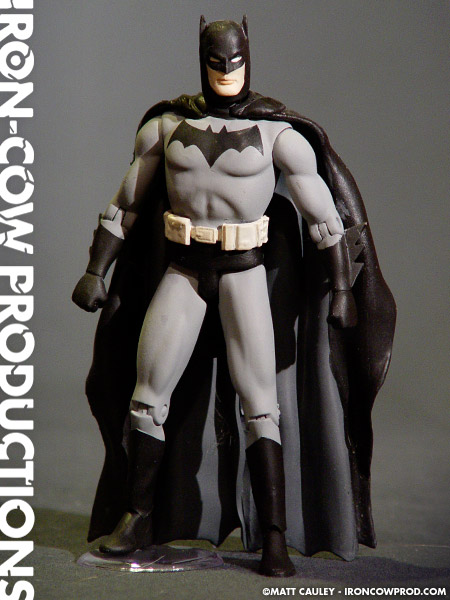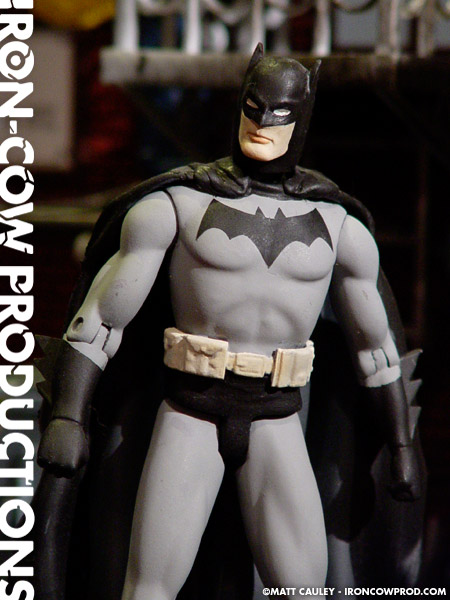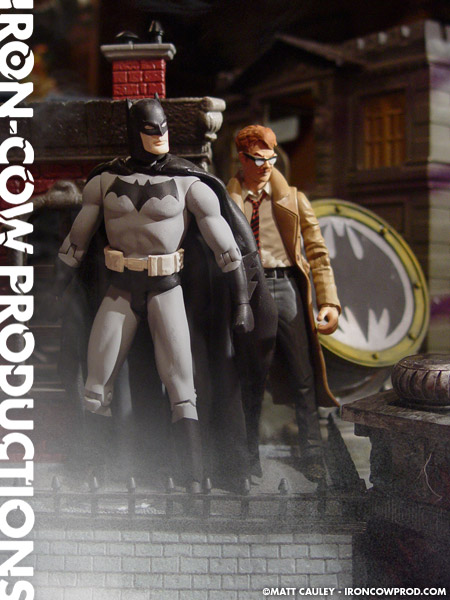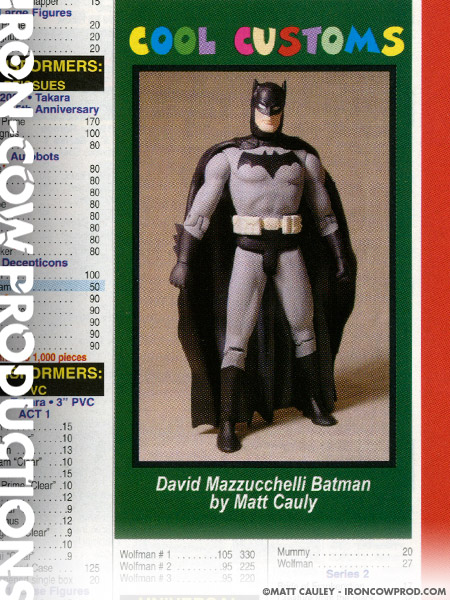 Finally! I get to have my Year One: Batman custom! This has been a dream project of mine for ages now. The David Mazzucchelli Batman uses a DC Direct Golden Age Flash as a base. A modified Golden Age Green Lantern head serves as the masked version of Batman. A head from the Dr. Fate figure doubles as Batman unmasked.
The cape comes from a recent Undertaker wrestling figure. This was trimmed to fit and adhered with Superglue. I used clear vinyl for the detailing on the gloves, boots and wherever else we could find a spot for it.
Hopefully soon I can finally finish my Year One Catwoman figure as well.
Created Fall 2002
Featured in Lee's Action Figure and Toy Review, Issue #109