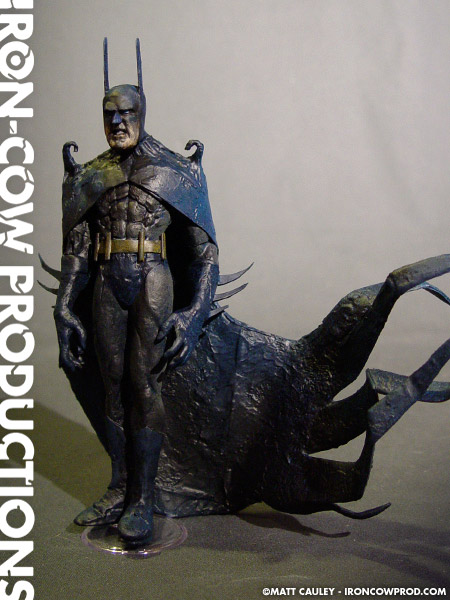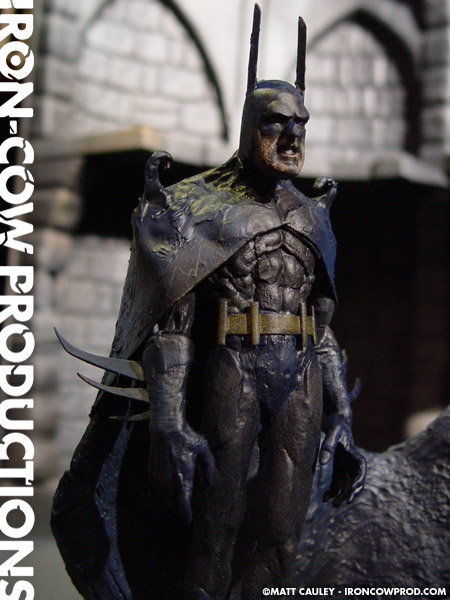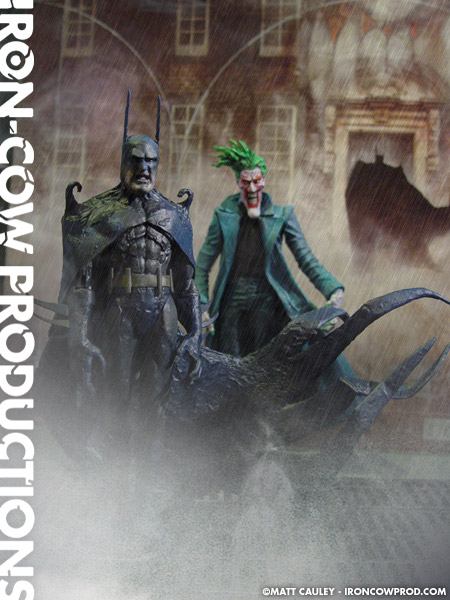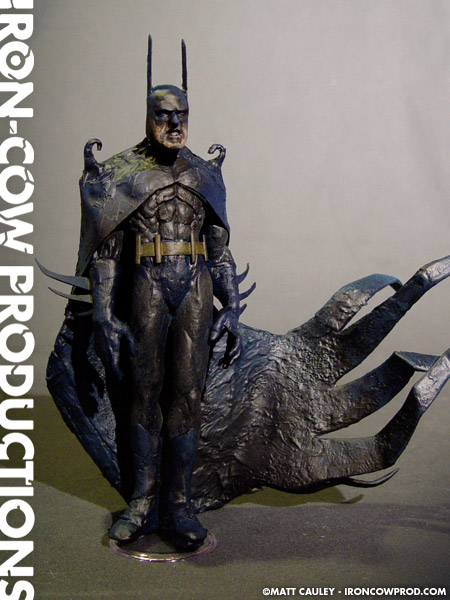 The art Dave McKean produced had been a major influence on me as a teenager. It was unlike anything I had ever seen before. 10 years later, I am still in awe of the sheer moodiness of it all. The Arkham Asylum Batman custom, though, was a bit more spur of the moment. I was over at FAO Scwartz during the Christmas 2003 season and stumbled across an Art of Spawn Classic Comic Covers Wave 24 figure. (Spawn hsi.001 if you want the exact one). I knew the moment I laid eyes on it that it would be the perfect base for a McKean Batman.
Anyway, I sanded down most of the surface detail and removed the right arm. This was replaced with an arm from a Lord of the Rings NEWBORN LURTZ figure. The head is a reworked wrestler head, to capture that angst-filled look. I then sliced off a lot of the cape points and inverted them to provide a better overall shape. I applied clear vinyl to wrap the cape in front and completed the figure by using Acrylic Modeling paste to smooth over the seams. This left a lot of texture that helped mimic the painterly approach of McKean's art.
Though it took me awhile to actually wrap up this custom, he's one of my personal favorites. And now he has a Dave McKean Arkham Asylum Joker to keep him company on the shelf. Or in the asylum.
Created Fall 2004