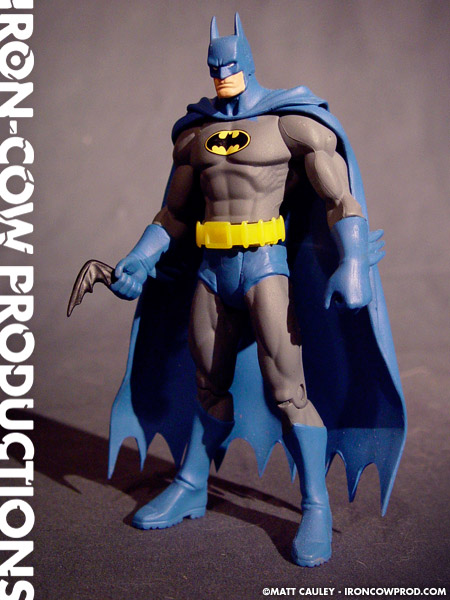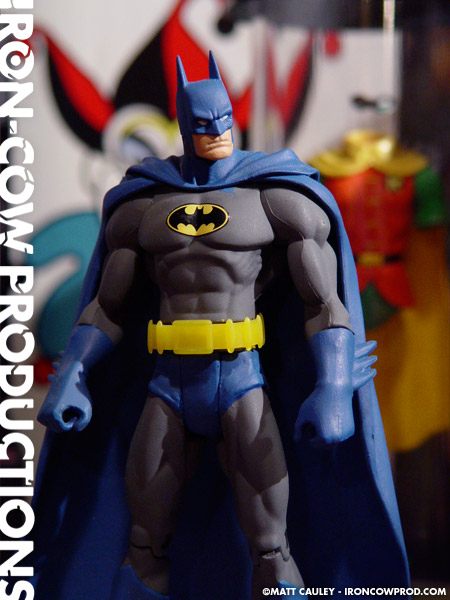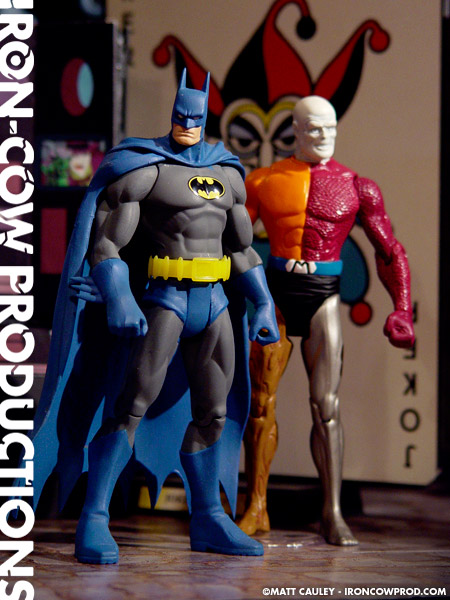 To be honest, I'm not entirely sure why I made this custom in the first place. I was perfectly content with my Neal Adams Batman and my Modern Batman uses almost an identical recipe I even had the San Diego Comic Con Exclusive Batman that was blue and grey, but I left that one sealed in its box. Alas, I found myself with some spare parts and decided to make a blue and grey Mattel Batman just for the sake of getting it off my mind.
Anyway, the Classic Batman began as a 6″ Mattel Batman action figure. I masked off the original Bat-symbol and removed the belt and cape. Just for kicks, I built up the trunks with Kneadatite. I then repainted the figure, added a cape taken from an X-Men Evolution Storm, and added the belt.
So, there you have it. Probably the most unnecessary custom I have made so far, but at least it satisfied my urge to make it.
Created Summer 2004