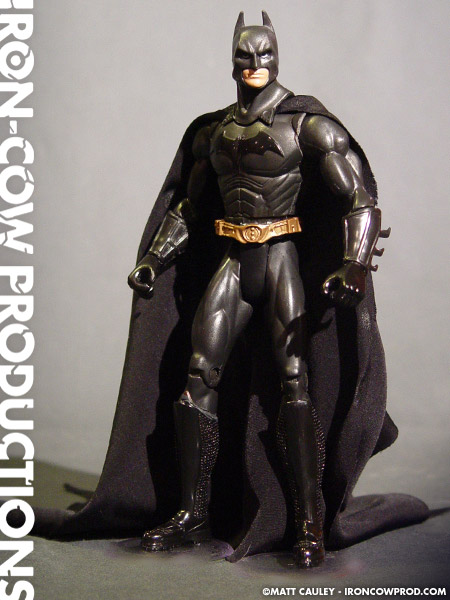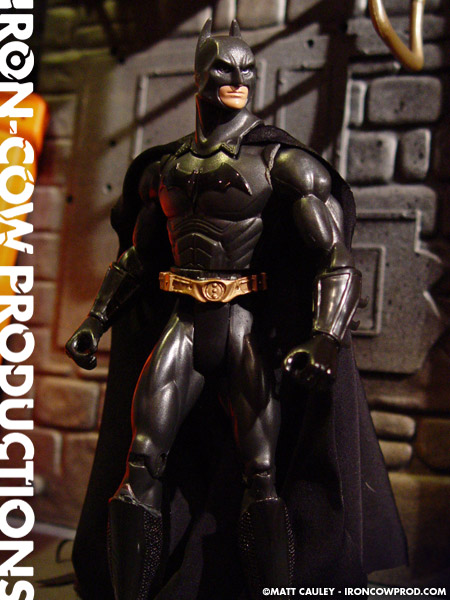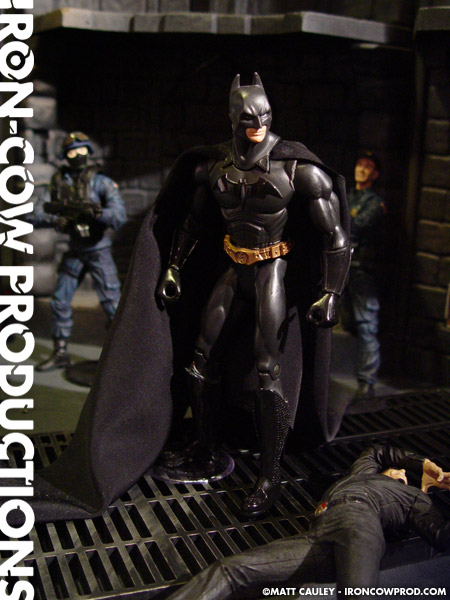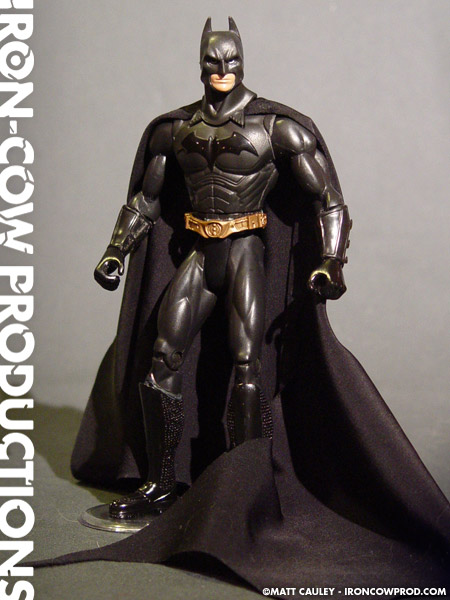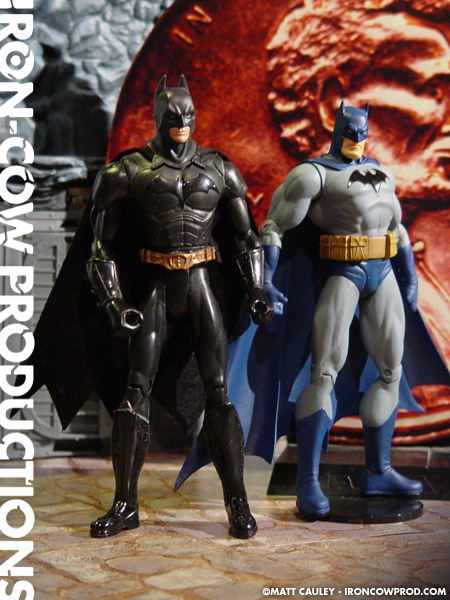 At first I assumed my Michael Keaton Batman custom would satisfy my need to possess a "film version" of Batman. Unfortunately, the closer we got to the release of BATMAN BEGINS, the more I found myself craving a decent 6″-scaled version of the new movie costume.
I was pretty dismayed to find the figures for the movie were intended for a 5″ scale… that is, until I stumped across the TOTAL ACTION BATMAN figure. Aside from being about an inch too tall, and fairly lean overall, it had a great set of parts. I began by removing the belt and sawing the figure in half. I had to slice off the original arms to remove them. Using a Dremel, I increased the openings in each arm socket This allowed me to insert the arms I removed from a Mattel Zipline Batman action figure I did a similar procedure for Batman's legs. Finally, the cape is made from material from a fabric store, replacing the original figure's overly short cape.
Although this custom stands maybe 1/4″ too tall, he's about as close as I'm going to get to having a DC Direct figure. The best part is, he was completed in one sitting.
Created Spring 2005