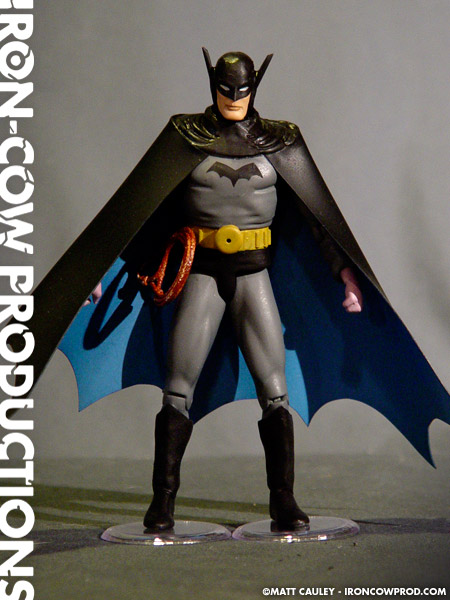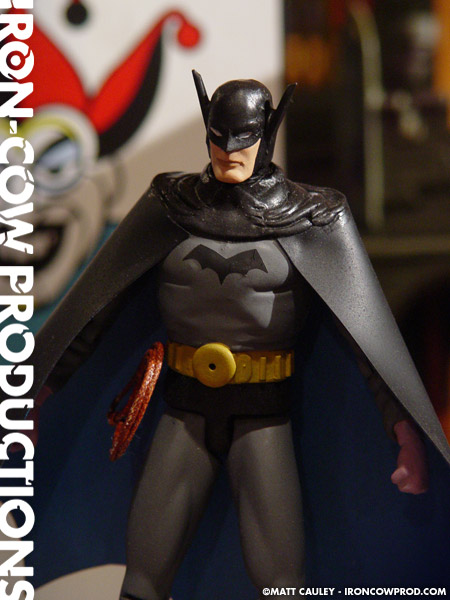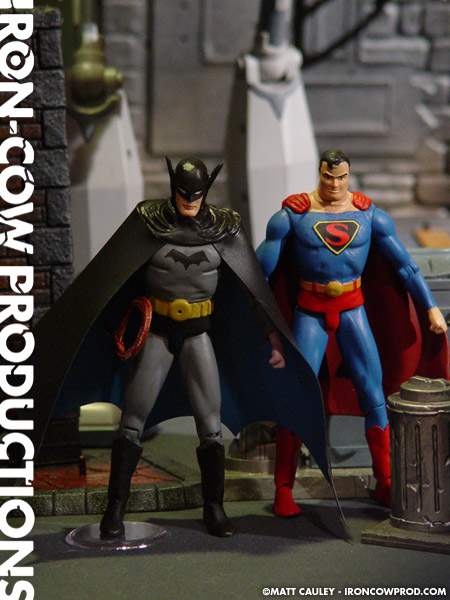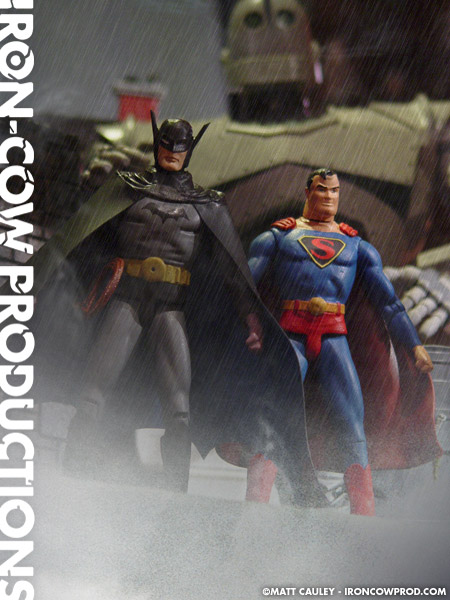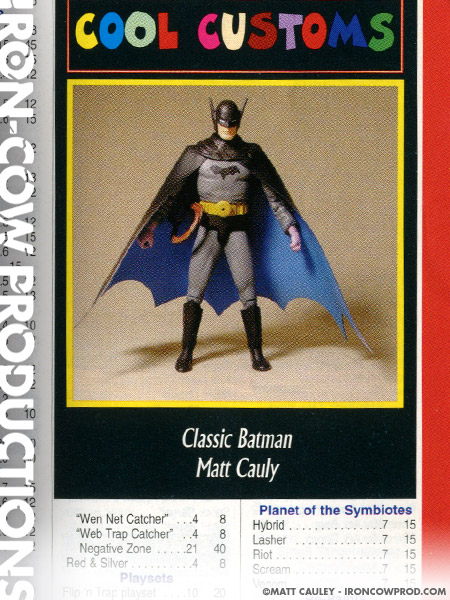 I would like to give special thanks to Scott Rogers for inspiring this custom. After viewing his Bob Kane Bat-Man figure some years ago, I knew I wanted to make a 6″ scaled version for myself.
The base figure is the Alan Scott Green Lantern. I reworked Scott's boots with clear vinyl to give them the proper shape. Scott's head was also reworked and the oversized 'ears' were added using plastic styrene. To make the cape, I used the same technique that I used on the Neal Adams Batman. Basically I made a template out of paper and test fit it on the figure. Once I found the appropriate fit, I transferred the shape to clear vinyl and cut out the design. I then adhered this to the figure using Superglue and reinforced the edges with armature wire. This helps the cape hold its shape and prevents the vinyl from curling. A rope borrowed from the JLA Wonder Woman figure is attached to the utility belt to complete the figure.
Though the cape inhibits a lot of the articulation, the overall effect makes for a striking figure on the shelf.
Created Spring 2001
Featured in Lee's Action Figure and Toy Review, Issue #108